Pathway Selections - Junior Fresh & Senior Fresh single honor students :
Open from 1

st

June – 15

th

June 2022

.

Choices available to Single Honours students
At the end of junior fresh and senior fresh years, single honours students will have a decision to make regarding their pathways.
Students will be notified by social media, email and Intray message in my.tcd.ie when the pathway selection functionality is open.
Single honours Junior Fresh students

Must choose between the following options for their senior fresh year :
Take one subject (40 credits) and 20 credits of Trinity Electives and Open modules.

Take one subject as a major (40 credits) and a second subject as a minor (20 credits).
These options are shown in the diagram below.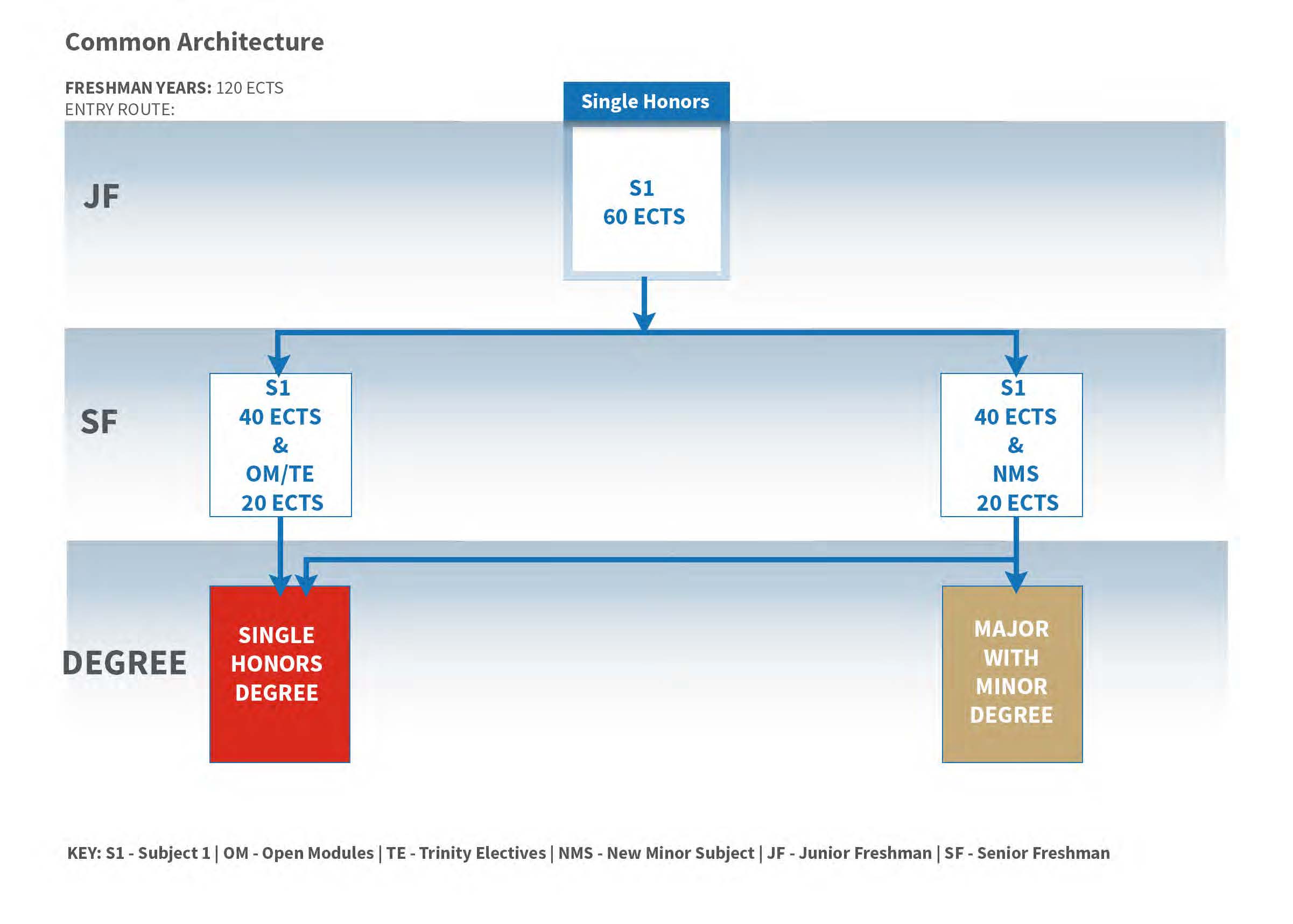 Further information on the choices and pathways that are available to common entry students can be viewed on the Trinity Pathways website.
Some subjects have pre-requisites. So if you want to take up a new minor subject you must check your eligibility ( Open 19th April - 30th May 2022 for the academic year 2022/23).
Trinity electives & Open modules
If you opt to take Trinity electives and open modules. you will be notified when the functionality for Trinity elective preference selection is open (approx. timeframe beginning to mid-July).
You will choose in order of preference which Trinity electives you wish to take. You will then be notified of your Trinity elective allocation (approx. timeframe late-July).
Open modules are selected during online module enrolment (approx. timeframe late-July).
Senior Fresh Single Honors students
Must choose between the flexible pathway options for Junior Sophister year. What pathways are available to you, will depend on the decisions you made for your senior fresh year.
To view the pathways available to you are shown in the diagram below:
Please note: Senior Fresh students currently on a Single Honors pathway are not required to make a pathway selection for Junior Sophister as you have committed to a Single honors course.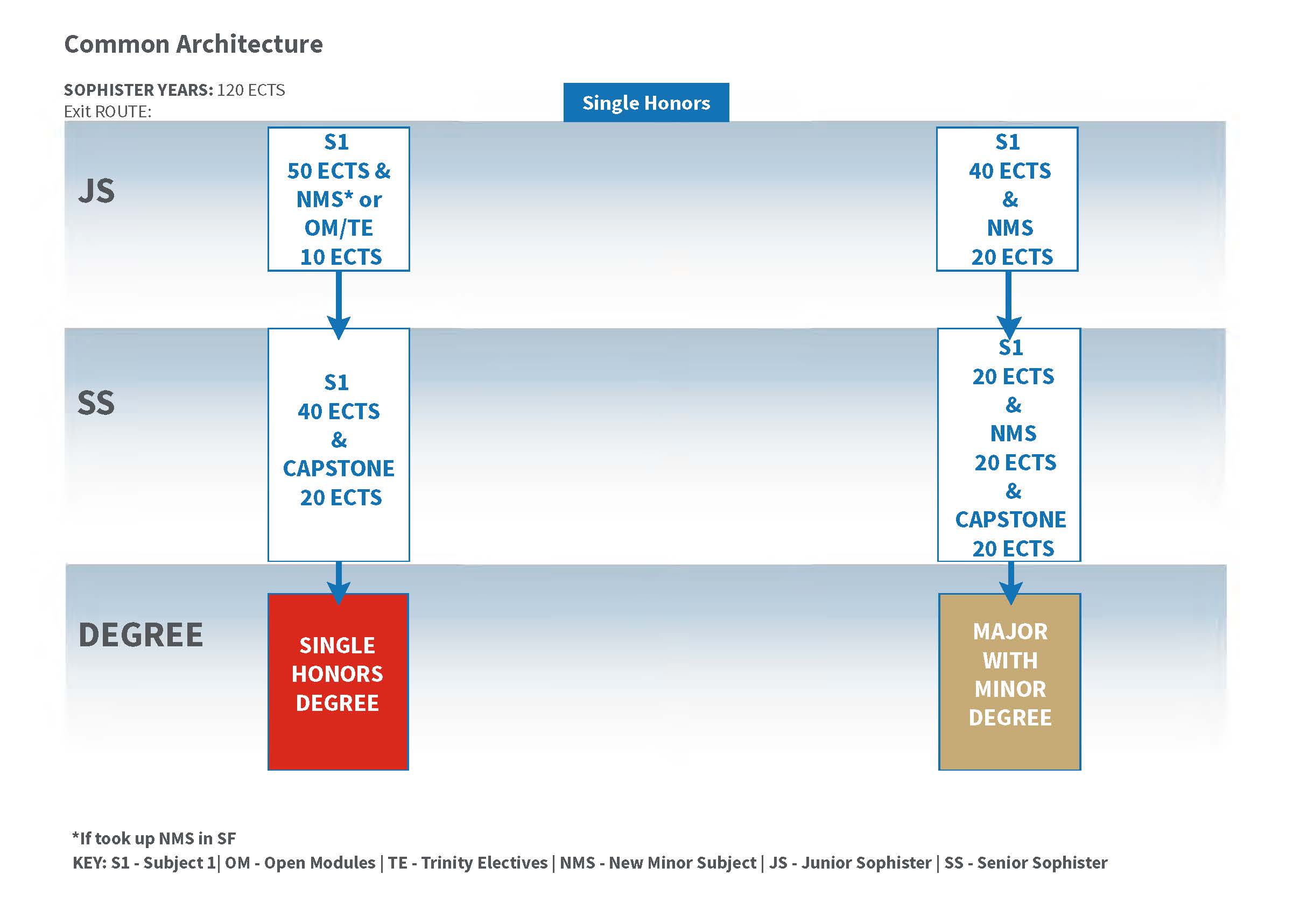 How to make pathway selections
Pathway selection choices are made in my.tcd.ie. An explanation for single honors students is available as a quickguide.
View the podcast on pathway selections.
Student Queries
Questions regarding new minor subjects should be directed to the school or course offering the new minor subject.
For more information on new minor subjects click here.  
Off Books Students
If you are off books but have completed assessments this year you will be invited to make pathway selections at the same time as the other students.
If you are off books without any assessments this year and are returning to College, please contact your school or course office. They will contact Academic Registry on your behalf to get your status & pathway updated.