Mindful Hand Hygiene
Download Our 30 Second Mindfulness Posters
Click the images below to open in full view.
| | | |
| --- | --- | --- |
| Mindful Hand Hygiene Poster | Mindful Hand Washing Poster | Mindfulness Information Leaflet |
| | | |
Presentations & Publications
Human Factors and Ergonomics Society, International Symposium on Human Factors in Healthcare
Dr Joan Cahill, Alison Kay & Vivienne Howard (School of Psychology, Trinity College Dublin, Ireland) Ber Mulcahy and Siji George (Bon Secours Hospital, Cork, Ireland) Prof Gerard Lacey (School of Computer Science & Statistics, Trinity College Dublin, & Surewash) Richie Harte and Frank O Reilly (Learnovate, Trinity College Dublin, Ireland) Rachel Nolan (Tallaght Hospital, Dublin, Ireland) Prof Fidelma Fitzpatrick & Eva Ziampra (Beaumont Hospital, Dublin, Ireland) presented their interactive poster at the Human Factors and Ergonomics Society, International Symposium on Human Factors in Healthcare (Virtual Sympiousm - 12 to 14 April, 2021).
The presentation entitled "Mindful hand hygiene and self-guided training using a Mobile Phone App" is linked to their research in the SFI sponsored PPE Safe project.
View the online video presentation.
Lunch N Learn
You can listen back to and view the slides from our recent Lunch N Learn webinar series below.
Human Factors in Everyday Healthcare: Mindful Hand Hygiene
Project/Collaboration Overview
The mindful hand hygiene/handwashing and workplace wellness and resilience research collaboration has grown out of an ongoing research partnership between researchers at the Centre for Innovative Human Systems (CIHS), School of Psychology, Trinity College Dublin (TCD), Dublin, Ireland, the Nursing Team at Bon Secours Hospital, Cork, Ireland, researchers in both emergency care and theatre at Tallaght hospital Dublin, and Learnovate, TCD. This collaboration started in the PPE Safe Project (2020-2021), sponsored by Science Foundation Ireland (SFI), as part of the COVID 19 Rapid Response Programme.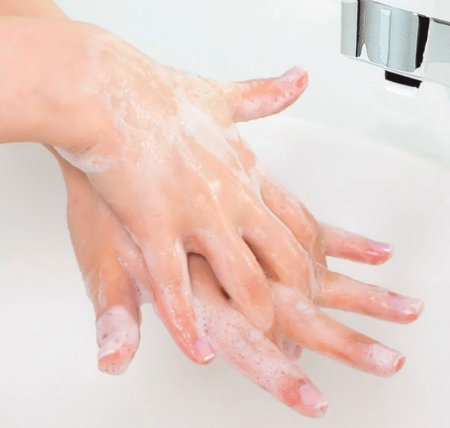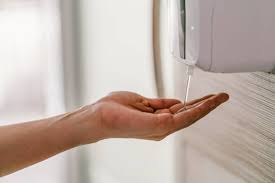 Vision & Approach
"Use mindfulness to deal with stress, burnout and fear. Mindfulness can be used to get the mind to settle on the WHO hand hygiene technique, while also enabling self-awareness, self-compassion, and safe care delivery". Ber Mulcahy, Bon Secours Hospital, Cork.
"Mindfulness means being awake. It means knowing what you are doing. We must be willing to encounter darkness and despair when they come up and face them, over and over again if need be, without running away or numbing ourselves in the thousands of ways we conjure up to avoid the unavoidable." Jon Kabat-Zinn, Stress Reduction Clinic and the Center for Mindfulness in Medicine, Health Care, and Society at the University of Massachusetts Medical School.
We would like to foster and enable self-care and resilience for healthcare workers.
Mindfulness is one of many tools that can assist healthcare worker wellbeing, and in turn, support safe and compassionate patient care.
There are different moments for mindfulness – including the start and end of the working day, and as part of an integrated hand hygiene/hand washing practice.
Mindfulness needs to be implemented from a human-factors and 'systems' approach to transformation in healthcare service delivery.
Background to Mindfulness Approach
Staying in good physical and mental health, is essential for HCW during the COVID-19 pandemic and beyond
Resilience to "prepare for", "recover from" and "adapt to" stressful or traumatic situations and events
Mindfulness has been shown to reduce stress, burnout and anxiety as well as building and fostering resilience
Mindfulness acts as a 'protective factor' against empathy fatigue and compassion fatigue
Preventative and proactive approach
Objectives of Mindful Hand Hygiene/Hand Washing
Perform hand hygiene /hand washing task mindfully
Opportunity self-care and protection (staff and patient safety)
Using the WHO technique in combination with the mindfulness exercise - bringing attention to the moment
Mindfulness enables HCW to focus on the correct procedure for hand washing along with addressing the need for self-care
Feedback from Healthcare Workers
Our two mindfulness techniques (1) mindful hand washing and (2) mindful hand hygiene, have been validated as part of the PPE Safe, Project.
See what HCW have to say:
"Good. Feel more confident to start on another patient."
"It's a good idea to find some time for own wellbeing."
"I will be more focused it will refresh my mind".
"Great to prepare for my journey home".
"Great to focus at the start of the day"
Research Team
This research team comprises key staff at the Centre for Innovative Human Systems (CIHS), Trinity College Dublin (TCD), Bon Secours Hospital, Cork, Tallaght hospital Dublin, and Learnovate.
| | | | |
| --- | --- | --- | --- |
| Trinity College Dublin | Bon Secours Hospital, Cork | Tallaght Hospital, Dublin | Learnovate |
| | | | |
Dr Joan Cahill

Alison Kay

Vivienne Howard

Dr Joan Cahill is a Research Fellow and Principal Investigator at the
Centre for Innovation in Human Systems (CIHS), at the School of
Psychology, Trinity College Dublin, Ireland.  Dr Cahill's research
spans three fields - Human Factors, Ethics & Behaviour Science.
Joan's research
has focussed on behaviour and technology-based supports and interventions in
different industries including aviation, healthcare, transport, and
financial services.  Dr Cahill is passionate about human factors and
specifically, behaviour and technology interventions that are ethical, prioritise
human value and wellbeing and deliver positive societal impacts.

Email:cahilljo@tcd.ie

Alison Kay is a Human Factors Researcher at the Centre for Innovative Human Systems (CIHS), School of Psychology, TCD.

With a background in Occupational Psychology, Alison's research focuses on the human aspects of safety critical systems.

Putting the human at the centre of operational systems by designing work practices and working environments to support worker wellbeing are key to Alison's Research which has spanned Healthcare, Transport Industries, Process Industries and manufacturing.

Email:kayam@tcd.ie

Vivienne Howard is a Health Psychologist and a Psychoanalytic Psychotherapist. She works as a research assistant at CIHS and maintains a small private practice as a health psychology practitioner, where she applies insights from health behavior science to support clients making better choices for their health and wellbeing.

Email:vhoward@tcd.ie

Richie Harte

Frank O Reilly

Jonathan Whelan

Richie is a UX/UI Specialist at the Learnovate Centre, TCD.

Frank is a learning and development expert at the Learnovate Centre, TCD

Jonathan is an Agile Project Manager at the Learnovate Centre, TCD.

Ber Mulcahy

Mary Forde

Siji George

Ber Mulcahy is currently the Director of Nursing in Bon Secours Hospital
Cork. Ber has a HDip in Coaching Psychology, a MSc in Mindfulness
Based Interventions and is an accredited Resilience Trainer with Heartmath.

Dr Mary Forde is Nurse Education & Practice Development Manager at Bon Secours Hospital, Cork. Mary leads on developing and implementing practice changes, ensuring that nursing practice at the Bon Secours Hospital is evolving and adapting to meet the current changing healthcare needs.  She is committed to quality improvement in patient care, and in particular, to promoting patient engagement through the introduction of bedside handover, and the careful nursing philosophy and practice model. Mary believes that excellence and continuous development in healthcare is best achieved through the engagement and development of staff.

Siji George is the Clinical Nurse Lead and Human Factors Researcher based in the Bons Secours Hospital in Cork. She has an established clinical background in Nursing - having worked for 12 years as staff nurse in Ireland, United Arab Emirates and India and is now specialising in infection control nursing. Siji has a Masters in Medical and Surgical Nursing (India) and is currently completing her PG Diploma in Infection Prevention and Control Nursing at RCSI.

Rachel Nolan

Pat Conroy

Rachel is an emergency nurse currently working in Tallaght University Hospital. Rachel has a keen interest in clinical research and education.

Patrick Conroy is a Consultant Anaesthesiologist and Chairman of the Dept of Anaesthesiology at Tallaght University Hospital. He has a particular interest in regional anaesthesiology, critical care and medical education.