Empowering Through Self-help: A Social Innovation Think-Tank

REGISTER NOW for Monday 5th November 2018 from 2pm-6pm, Large Conference Room, O'Reilly Institute, TCD
Self-help groups[1] (SHGs) targeted at poverty alleviation have helped lift over a million people out of poverty in Ethiopia, building their resilience, enhancing their wellbeing and empowering them to engage with their communities and society.

How can we learn from this empowerment strategy to address the challenges facing the marginalized in Ireland? Or even in Trinity? Poverty & long term unemployment, homelessness, addiction, mental health difficulties… can self-help play a part?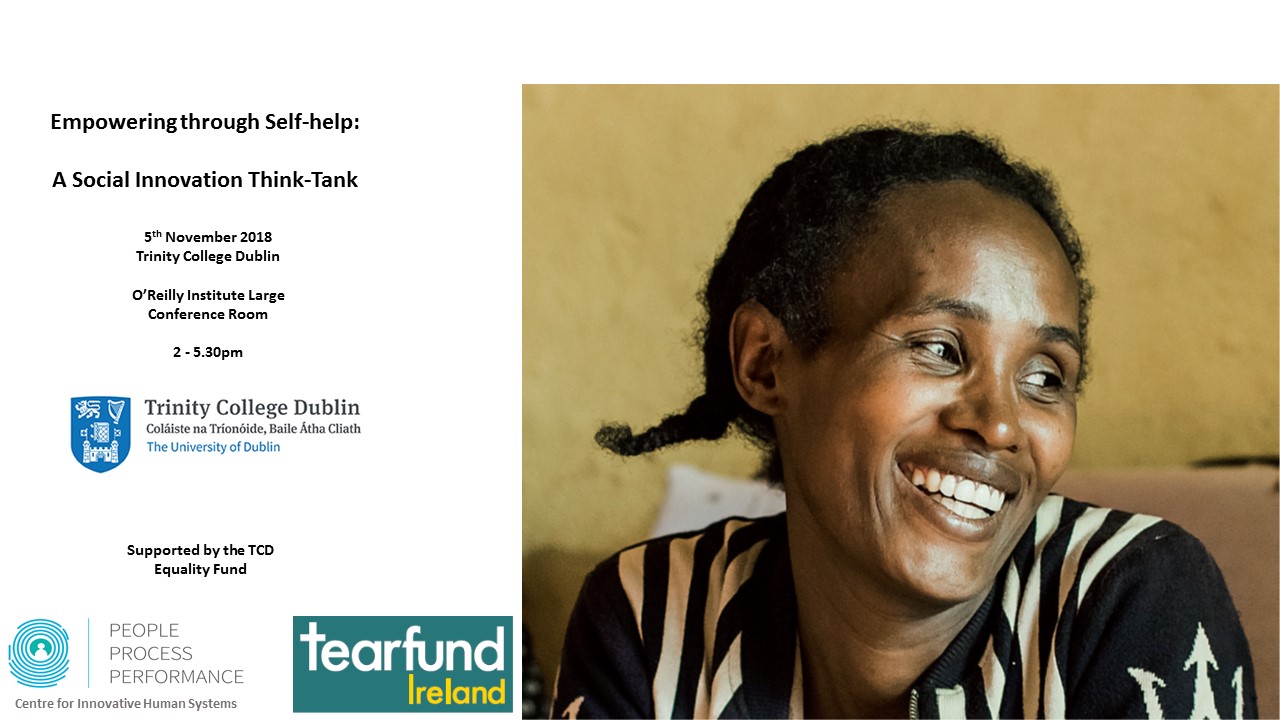 This think tank will:
· Outline the principles upon which SHGs operate
· Review the empowerment philosophy underlying the movement
· Listen to those attempting to bring the approach to Ireland & the UK
· Provide an opportunity to meet other with an interest in empowerment
· To discuss how we could adapt the SHG approach to Ireland
· Guest Speakers including Keith Etherington and Adam Pullen

Think tank attendees:
Anyone working with or doing research marginalized or disadvantaged groups with particular focus on poverty alleviation and community empowerment. Professionals operating within charitable organisations/NGO's, community support services and academics.

Refreshments will be served throughout the day.
Event sponsored by Trinity College Equality Fund and supported by Tearfund Ireland.
Register Now to attend.