CRM4EMS

Project Overview
The Crew Resource Management for Emergency Medical Services (CRM4EMS) project will design, develop, deliver and evaluate a Crew Resource Management (CRM) solution for Emergency Medical Services (EMS). The principal aim of the CRM4EMS project is to provide Emergency Medical Services with a resource that they can adapt and utilise within their organisations to improve system and operational safety. Therefore, the CRM4EMS project will help to mitigate against the causes of errors that result in adverse events for the public who need to use EMS provision and for EMS professionals too.
The CRM4EMS project is co-funded by the Erasmus+ Programme of the European Union.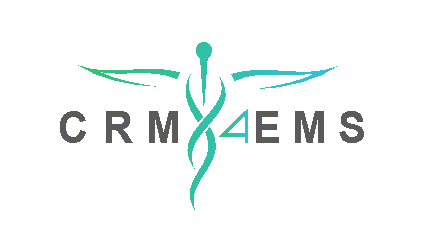 Background to Research
Crew Resource Management (CRM)  is a set of principles and practices that are intended to help improve safety and reduce the occurrence and impact of adverse safety events in safety critical environments. Crew Resource Management (CRM) can be defined as, "A management system which makes optimum use of all available resources (equipment, procedures and people) to promote safety and enhance the efficiency of…operations" (EASA, December 2017; UK CAA CAP 737). CRM interventions are typically delivered as training courses and supported by Human Factors interventions. CRM training was initially developed within the aviation sector in response to a recognised need to improve aviation safety through the professional pilots and crews.
Within the health sector CRM has seen an increased expansion initially from anaesthesia to areas of surgical (and post-surgical) safety. The CRM4EMS project is taking this one step further to develop CRM for EMS professionals and their organisations. This pioneering work will be the first known dedicated Crew Resource Management training programme for the Emergency Medical Services sector.
Intellectual Outputs
The CRM4EMS project will deliver four intellectual outputs each of which is briefly described below:
Intellectual Output 1 (IO1) Training Needs Analysis tools that will be available to Emergency Medical Service providers to examine their Crew Resource Management and Human Factors related issues.
Intellectual Output 2 (IO2) A Crew Resource Management training course, which can be used off the shelf by Emergency Medical Services providers, or more appropriately they can use it as a reference CRM training course that they can adapt to meet the needs of their organisation and its members. The adaptation can be based on the outcomes of the training needs analysis they undertake within their organization using the tools made available to them.
Intellectual Output 3 (IO3) An Evaluation tool that can be used to understand the reactions to training, the knowledge obtained, the change or maintenance of behaviours at work, and strategic outcomes in terms of organizational performance.
Intellectual Output 4 (IO4) A manual that will describe how to utilize each of the project results.
Project Consortium
Partners
Kratis Training and Consulting Ltd, Cyprus (coordinator)
Emergency Ambulance Physicians Association, Turkey
Trinity College Dublin, Ireland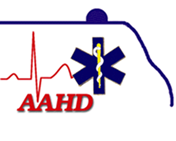 Associate Partners
Ambulance Services of Cyprus
Izmir Katip Celebi University, Turkey
Dublin Fire Brigade and Emergency Ambulance Service, Ireland
Contacts
For more information, please contact