Sustainable Green Organisations (CPD) (Online)
Introduction
Sustainability is as much about people as it is about energy and economics. This course introduces participants to a sociotechnical systems model of sustainable organisations, contextualising the organisation's role between individual decision-making and the services, infrastructure, technology and policies in society. Participants will gain in-demand sustainability leadership skills and strategies for managing risk, facilitating ESG (Environmental, Social and Governance) integration, and creating long-term value for shareholders and society.
Applicants may be eligible to receive a 30% tuition discount under the Green Tech Skillnet agreement. See below for further details. This programme is CPD Approved by Engineers Ireland.
Register Your Interest in this Course
Course Aims
The course aims to provide participants with:
An understanding of what sustainability means within an organisation and how it can be measured.
The ability to conceptualise the organisation as a sociotechnical system with sustainability as a key outcome.
An understanding of the psychosocial, organisational, contextual, and societal factors influencing sustainable behaviours.
An appreciation of leadership and change management strategies needed to design and deliver effective sustainability initiatives.
Topics Covered
Sustainability and the role of organisations
Systems thinking and sustainability
How can my organisation become more sustainable?
Change management, leadership and sustainability initiatives
Social psychology and sustainability.
Individual psychology and sustainability.
Design for sustainability
Who is The Course For?
The learning from the programme will appeal to those interested in ESG (environmental, social and governance), sustainable organisation consultants, sustainability managers or those with specific sustainability responsibilities in their organisation, e.g. sustainable travel. The course is also suitable for participants who may wish to pursue a future role in the area of sustainability.
Note: this course is not industry specific. The knowledge gained can be applied to any industry sector, such as transport (rail, aviation, maritime), food, tourism, hospitality, logistics, finance etc.
Who Teaches the Course?
Assistant Professor Sam Cromie and Assistant Professor Siobhán Corrigan along with relevant industry professionals where applicable.
Course Delivery & Timetable - Dates for 2024 Available
This is a seven-week course divided into seven sessions. Each session is designed to be completed over the course of a week and will comprise several offline learning elements complemented with a one-hour live webinar (evening). The webinar and study material will be accessed via our student learning platform, Blackboard.
The one hour live webinars will take place from 5.30pm to 6.30pm (Irish time) on Thursdays on the following dates in 2024. You can indicate on registration which iteration of the course you wish to register for.
(2024) January 18th, 25th, February 1st, 8th, 15th, 22nd, 29th
Additional Participant Information
For the best online experience, we recommend the use of Chrome as your default browser, along with a USB (or other) headset with built in microphone.  Each live webinar will last one hour. Outside of this you can also expect to spend additional time completing pre session material, such as watching introduction videos or preparing some questions for discussion.
Certificate of Completion & Accreditation
On successful completion participants will be provided with a Certificate of Completion. Note class attendance will be recorded.
Trinity College Dublin is an Engineers Ireland Registered Training Provider. This programme is CPD Approved by Engineers Ireland.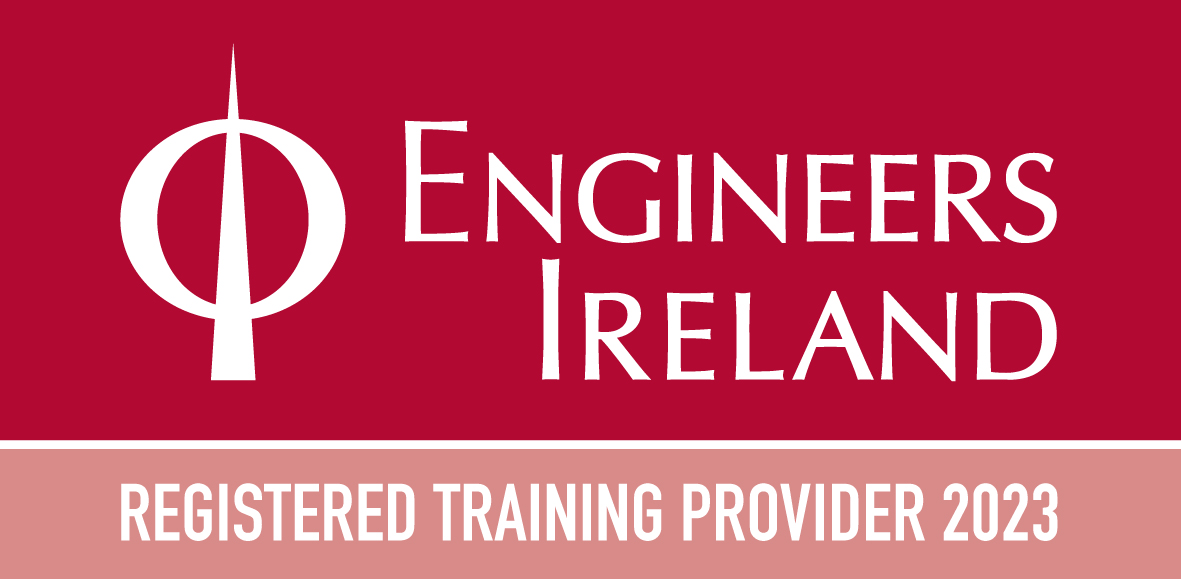 Testimonials
I really enjoyed the course and found it very beneficial to my current role and responsibilities. I learned a huge amount about ESG in general, the principles that underpin it and how implement a successful ESG programme for my organisation. The course presenters were very professional and competent in the subject matter. It was great to be able to learn from the experts at Trinity College. Sean Hunt - Jazz Pharmaceuticals
Thank you so much for the engaging and insightful course led by yourself and the other excellent lecturers. Your passion and dedication impacted my understanding of sustainability, and I will be carrying the learning from this into the work I do everyday and hope to make positive and meaningful impact. Robert Kennedy - The Coca Cola Company
Green Tech Skillnet up to 30% Tuition Grant
Trinity College Dublin have partnered with Skillnet Ireland to make funding available for this course.
Typically funding is provided at 30% via our GreenTech Skillnet partner making the course fee €1,050 rather than the standard €1500 cost. In order to get details of this funding please email Rory at email carrickr@tcd.ie
Registration & Fees
You can register for the course by clicking on the PayPal link below. The Course Fee of €1,500 includes access to the course materials via Blackboard for the duration of the course. Please note that participation in this CPD course does not include access to the Trinity Library or any other student services (including a student id card).
Further Information
If you would like any further information please contact Paula /Rory via email to cihs@tcd.ie