Systemic Risk Management (CPD) (Online)
The systemic risk management course was a fascinating course – bringing together the well-established risk management principles and introducing new ideas and frameworks. I recommend this course for those who want to have a big picture view of risk management across a whole system. Jennifer Martin - HSE
Register Your Interest in this Course
Why Study With Us
The Centre for Innovative Human Systems brings together a critical multidisciplinary RTD capability in process innovation, development and application of new technologies, and managing risk and organisational change and brings together staff with backgrounds in Psychology, Business and Organisational Behaviour, Engineering, Computer Science, and Health Sciences. The Centre for Innovative Human Systems has over 30 years experience in bringing together a range of perspectives to develop better ways of describing, understanding and effectively changing systems and processes.
Introduction
This fully online six week programme will give you an overview of how to develop Systemic Risk Management in organisations such as healthcare, transport, aviation, finance, pharmaceutical, defence forces, emergency services and more. It will use real business examples to demonstrate practical methods to analyse and manage sources of risk, enabling a proactive, effective, and strategic capability.
This approach both enhances the individual practitioner's capability and benefits their organisation. Participants will be able to take the skills and knowledge gained on the programme to start identifying and making changes in their own workplace.
Programme Aims
Organisations want to be able to manage the risks that they face in a manner that is coherent, comprehensive, and effective. Excellence in operational risk management means going beyond regulatory compliance and reacting to specific incidents or events; it implies being able to muster the evidence to support the transformation of system performance to meet strategic goals in a proactive way.
This involves meeting a range of challenges:
Harnessing data to generate evidence
Generating system understanding
Building joined-up governance
Developing the capability to change
Developing networks of support, learning and the exchange of knowledge.     
Learning Objectives
The programme is supported by case studies and state of the art research across various industry sectors.
At the end of this programme you will be able to:
Develop a systems understanding of operations and risk , particular in relation to complex operational problems.
Understand monitoring and measurement in safety management, safety assurance and managing safety performance.
Recognise the role of data and data analytics in generating evidence.
Understand and support processes of improvement and change.
Develop a joined-up strategic risk management capability.
Who is The Programme For?
The programme will be of interest to those who have experience of managing safety, risk, change, or are responsible for operational performance, in any industry or service that carries operational risk, and who want to explore how to move to a new level of Systemic Risk Management.
Note: the programme is not industry specific and the learning can be applied to a wide range of industries that have common issues to do with managing innovation and change in an operational environment. This includes aviation, rail, maritime, finance, emergency services, defence forces, healthcare, software development, manufacturing (incl. pharmaceuticals), public utilities, and environmental management.
Who Teaches the Programme?
Course Coordinator: Assistant Professor Siobhán Corrigan
Course Team:
Dr. Nick McDonald, Emeritus Fellow, TCD
Professor Pernilla Ulfvengren, KTH Royal Institute of Technology, Stockholm
Dr. Daniele Baranzini, AI Services, Deepblue, Rome
Mr. Brian Doyle, Royal College of Surgeons in Ireland, Former Paramedic / firefighter with Dublin Fire Brigade
Prof. Marie Ward PhD - Health Systems Research and Learning Facilitator, Quality and Safety Improvement Directorate - St. Jame's Hospital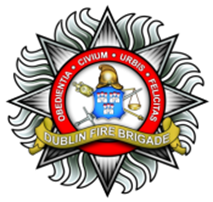 Programme Delivery & Timetable
This is a fully online six-week programme divided into six live sessions. Each session is designed to be completed over the course of a week and will comprise several offline learning elements complemented with a one and a half hour live webinar (evenings). The webinar and study material will be accessed via our student learning platform, Blackboard.
Programme delivery components include:
Recorded sessions for home study.
Interactive tutorial sessions with experts and practitioners – discussing the challenges and opportunities of implementing Systemic Risk Management.
Panel discussion with academic and industry professionals.
Access to ARK risk management platform to explore methodologies applied to specific case studies.
The live webinars will take place from 5.30pm pm to 7pm (Irish time) on Wednesdays on the below dates in 2024.
February 7th, 14th, 21st, 28th, March 6th, 13th (2024)
Additional Participant Information
For the best online experience, we recommend the use of Chrome as your default browser, along with a USB (or other) headset with built in microphone.  Each live webinar will last one hour. Outside of this you can also expect to spend additional time completing pre session material, such as watching introduction videos or preparing some questions for discussion.
Certificate of Completion & Accreditation
On successful completion participants will be provided with a Certificate of Completion. Note class attendance will be recorded.
Trinity College Dublin is an Engineers Ireland Registered Training Provider. This programme is CPD Approved by Engineers Ireland.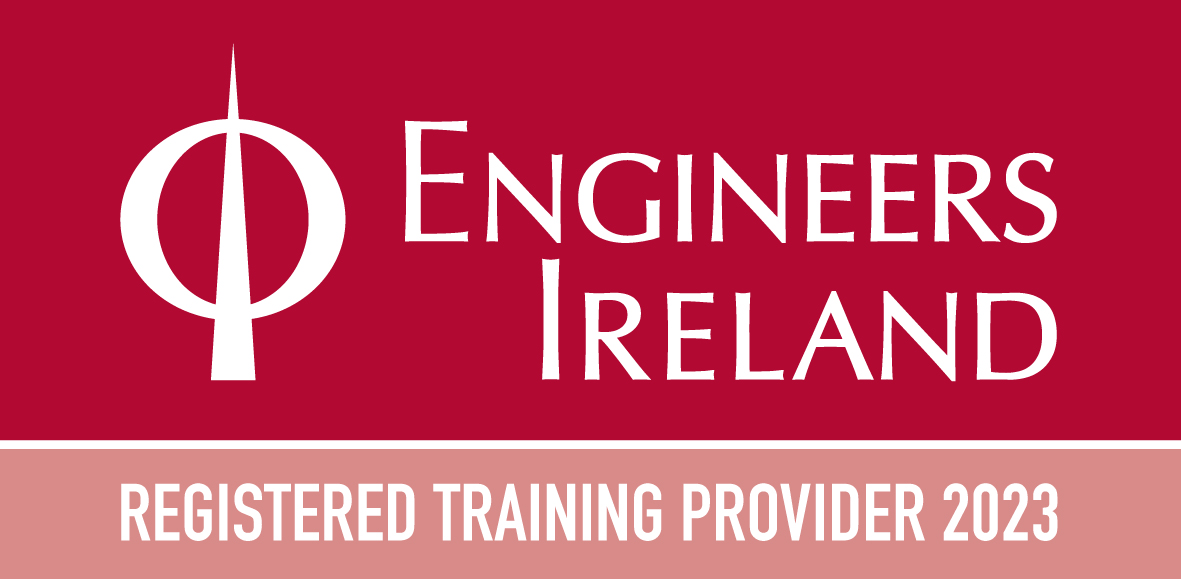 Registration & Fees
You can register for the course by clicking on the PayPal link below. The Course Fee of €950 includes access to the course materials via Blackboard for the duration of the course. Please note that participation in this programme does not include access to the Trinity Library or any other student services (including a student id card).
Further Information
If you would like any further information please contact Paula /Rory via email to cihs@tcd.ie