Helping Patients Find Their Voice
Helping Patients find their Voice: Dr Anne-Marie Baird on Lung Cancer Research and Patient Advocacy
"Lung cancer is literally the biggest cancer killer worldwide – causing more deaths than breast and prostate cancer put together all over the world." This is according to the Marie Keating Foundation website, which states that "every 30 seconds, someone, somewhere in the world, dies of lung cancer."
While a significant amount of research is being carried out in the treatment of lung cancer, Dr Anne-Marie Baird at Trinity College Dublin's Trinity Translational Medicine Institute has been working in lung cancer patient advocacy, which means supporting and empowering people who have been diagnosed with lung cancer and their caregivers. Dr Baird, whose research has focussed on lung cancer mesothelioma (a type of cancer that develops from the thin layer of tissue that covers many of the internal organs, most commonly the lining of the lungs) and prostate cancer, is seeking to improve patient-centred care, both in Ireland and across Europe.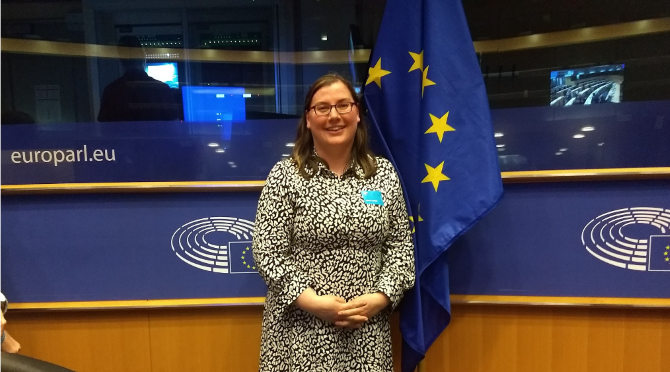 Dr Baird, a molecular biologist as well as cancer researcher, has recently been elected as President of Lung Cancer Europe (LuCE), which seeks to act as "the voice of people impacted by lung cancer, their families and survivors at a European level," according to its website. LuCE is an umbrella organisation, with nearly 30 members representing over 20 European countries. I chatted with Dr Baird on Microsoft Teams about her recent appointment to the role, and the kind of work that LuCE are doing: "In LuCE, our work centres around three key pillars: Education, Awareness and Advocacy. We have undertaken research in key areas of unmet need for the lung cancer community, and the evidence we generate can be used by our members to help influence change within their own countries.  Part of that process is also the creation of educational materials in accessible language, which can help people impacted by this disease better understand lung cancer diagnostics, treatment and care, as well as clinical trials," she said.
Lack of agency is an issue for many people when coping with lung cancer. Facing treatment plans can be a scary and intimidating experience for patients and, according to LuCE, lung cancer "has the lowest 5-year survival rate of the other most common cancers." LuCE advocates for improvements in diagnostics, treatment and care with a focus on early diagnosis and tackling inequalities in access to care in Europe. Through their networking and capacity-building, LuCE work on educating and empowering people with lung cancer "so they can find their voice." Dr Baird also sits on the European Cancer Organisation Patient Advisory Committee, ensuring lung cancer is represented among the other cancers.
People often deal with the stigma attached to lung cancer due to its link to smoking. Dr Baird told me that, in contrast to other forms of cancer, people with lung cancer sometimes experience a lack of empathy for their situation. "Have you ever smoked?" is often the first question that is asked. LuCE want to educate the public about the habits that we can develop around making assumptions about lung cancer, to encourage different language use so that we avoid what Dr Baird calls "the blame game"  and perpetuation of lung cancer stigma for people impacted by this disease, and to remember that smoking is an addiction. LuCE states that "of those newly diagnosed with lung cancer, it is estimated that less than 40% are current smokers, more than 45% are former smokers, and 10% to 15% have never smoked."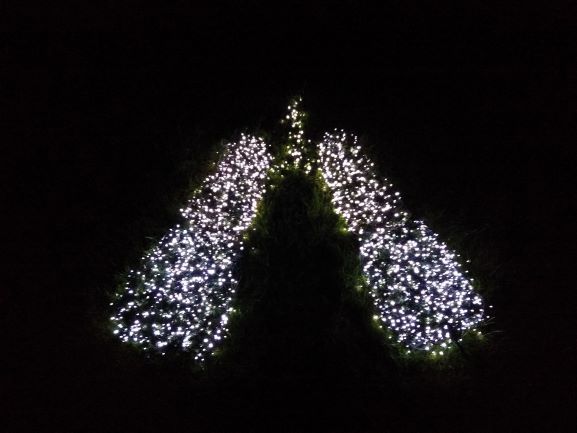 Having experience of these issues first-hand in relation to her own family, Dr Baird was motivated to become involved with patient advocacy several years ago. Applying her scientific background and her academic knowledge, she began to use social media to share information about the disease. She subsequently set up "Donegal Shines a Light on Lung Cancer" (pictured right), a fundraising and consciousness-raising event which "raises awareness of the disease that affects over 2,700 people each year and accounts for the most cancer-related deaths in Ireland." Dr Baird brought this event to Ireland in conjunction with the GO2 Foundation in the United States. They seek to "change the reality of living with lung cancer by ending stigma, increasing public and private research funding, and ensuring access to care." The GO2 Foundation was founded by survivors of lung cancer and works to provide "personalised support" to people undergoing lung cancer treatment, as well as raising money for research into better understanding the disease.
With the success of these endeavours, Dr Baird gave radio interviews and did some press, including penning articles for The Journal and The Irish Times, which helped to raise awareness of lung cancer. She used these platforms to disseminate information about the disease and highlight aspects that may surprise people. In The Journal, for example, she writes that some "surveys show that the public expects lung cancer rates to drop in the coming two decades, while actually they are set to increase. Lung cancer is increasing in female non-smokers and the number of women contracting the disease is predicted to rise significantly by 2040." She argues that many people struggle to identify the symptoms of the disease, and states that "it is critical that people are aware that anyone can get lung cancer, as the disease is not confined to smokers." She says that surveys show that just 9% of people are aware that lung cancer, rather than breast or cervical cancer, is the main cancer killer for women in Ireland.
Dr Baird also works with the Marie Keating Foundation and with the International Association for the Study of Lung Cancer (IASLC). She serves as chair of the IASLC communications committee and contributes to the development of training for patient research advocates through the IASLC's Supportive Training for Advocates in Research and Science (STARS)  programme so they can understand the research and science behind the disease. Her academic and scientific background helps her understand the language and complexity of the issues, and communicate this to the public. This makes her uniquely able to convey current scientific research to varied audiences. Now that she has been elected to the role of President of LuCE, Dr Baird will continue this work.
She is also engaging in a consultancy project with US non-profit LUNGevity Foundation, an organisation which states that it is "committed to making an immediate impact on increasing quality of life and survivorship of people with lung cancer by accelerating research into early detection and more effective treatments, as well as providing community, support, and education for all those affected by the disease." Dr Baird discovered them through social media and through attending conferences, which are beneficial forums and tools, she says, in expanding your network and raising your profile: "People will remember you and reach out later."
Together with LUNGevity, which is partnering with the United States Food and Drug Administration (FDA), European Organisation for Research and Treatment of Cance (EORTC), and the Critical Path Institute, she is working on "Project PEER", a longitudinal study to trace patients' journeys through lung cancer treatment. The project looks at patients' experiences of surgery, immunotherapy, and clinical trials, among other things. Dr Baird says that not enough research has been carried out in this area, and scientists are mainly working off "anecdotal evidence" from patients and carers about treatments and their impact. The longitudinal approach gives a broader view of the treatment and may lead to new discoveries about the disease and, for example, an improved understanding of the side effects of treatments and impacts on quality of life. Patients are the experts in their disease and understanding the patient experience directly from patients and their caregivers is critical to help the healthcare community provide better care and support to people with lung cancer.
Engaging in this advocacy work as well as her academic research, Dr Baird tells me, is a balancing act. She says that her experience as a PhD candidate and researcher prepared her for long hours and working weekends, as well as managing deadlines and blocking off time for specific tasks. For example, she says, November is Lung Cancer Awareness Month, so she knows she will be busy then. However, she points out, "saying yes to everything makes it difficult to have balance and I have had to get better at saying 'no'. People understand and do get in touch again."
To arrange for her project with LUNGevity, she has been working with CONSULT Trinity from Trinity Research and Innovation, which she has described as "invaluable": "It's great to have people I can touch base with. Otherwise you could let opportunities go because you don't realise it could be done through Trinity." She emphasises the extent to which Trinity creates a supportive environment for her engagements with external organisations, to achieve societal impact and to enhance her research. Most recently, she has become the Societal Impact Champion in a project headed by Dr O'Halloran (NUIG), which is through to the seed funding stage of the SFI AI for Societal Good Challenge.
Her Principal Investigator is Professor Orla Sheils, the Dean of Health Sciences and a Professor of Molecular Diagnostics & Histopathology. "Orla is so supportive," Dr Baird says. "It's important as an academic that you're not just in the lab, that you have other things that feed into your research." Professor Sheils encourages this work, and Dr Baird has found that experiences as an academic consultant and patient advocate assist in her grant-writing and in prioritising parts of her research: "It's a two-way street."
Lung cancer has come into sharper focus with the COVID-19 crisis. According to LuCE:

This situation makes research on, and awareness of, lung cancer even more essential. The Irish National Cancer Strategy 2017-2026 has a goal of increasing awareness of lung cancer and improving access to treatments and quality of patient care. As part of her presidency, Dr Baird will place a great deal of focus on screening for lung cancer and raising the profile of the disease, stating that we need "a coordinated, focused call for action from all the stakeholders in the lung cancer community across Europe, to come together and work as a team to advocate for the establishment of a screening programme and to make lung cancer a priority."
Article by Dr Kate Smyth, Consultancy Development Officer, CONSULT Trinity, Trinity Research and Innovation.
For more information on academic consultancy visit CONSULT Trinity
Find out more about writing for researchMATTERS here.