Cancer
The Cancer Research Theme has developed an integrated, thematic programme which involves research across a number of areas including basic science, translation medicine, health economics and planning, and global health.  
Trinity researchers working in partnership with clinicians in the teaching hospitals St. James's, Tallaght (AMNCH), The National Paediatric Hospital and The Coombe Women and Infants University Hospital are making advances in both basic and translational research, improving the treatment, and management of cancer in a way that allows people to live good quality lives.
The Centre for Cancer Research in Trinity aims to educate and to expand knowledge and understanding for best practice with regards to cancer research, as well as develop new treatments and strategies through a combination of biomedical and biomolecular research. The main cancer research niche areas include: lung, ovary, cervix , oesophagus, breast, prostate, colon, salivary, thyroid/head and neck, multiple myeloma, leukaemia, paediatric cancer, cancer stem cell biology, cancer immunology and immunotherapy approaches, radiobiology, chemobiology, tumour microenvironment, cancer imaging, cancer pharmacodynamics and therapeutics, drug modelling and nanomedicine
Trinity College provides a unique eco-system for cancer research, and brings a sense of cohesion and academic excellence, as well as a tradition of scientific excellence in both clinical and non-clinical cancer research.
Research Institutes / Centres
The Trinity Biomedical Sciences Institute (TBSI) is an environment where innovative and interdisciplinary approaches are leading to scientific discoveries of biomedical importance, ultimately giving rise to better patient care. The mechanistic basis for a whole range of diseases is under investigation, including infectious and inflammatory diseases such as arthritis and Type 2 diabetes, neurological diseases such as motor neuron disease and multiple sclerosis, and different forms of cancer.

The Institute of Molecular Medicine (IMM) is a  state of the art facility within the Trinity Centre for Health Sciences at St James's Hospital.  The IMM is dedicated to research into the molecular basis of human disease with significant core technology platforms in: High Content Screening Analysis in association with the SiRNA Library, Cell Signalling, High Throughput Genomics, Transcriptomics.  The IMM also houses the Irish Gene Bank.
Featured Publications & Research Outputs
Featured Trinity Researchers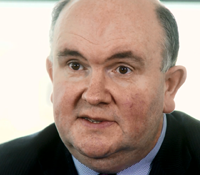 Theme Champion and main contact
Professor of Pathology
School of Medicine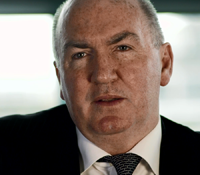 Professor of Surgery
School of Medicine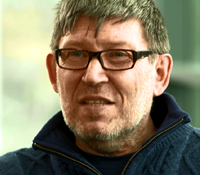 Professor of Pharmacology
School of Pharmacy & Pharmaceutical Sciences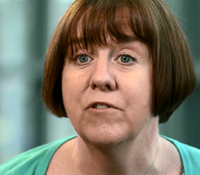 Professor of Histopathology
School of Medicine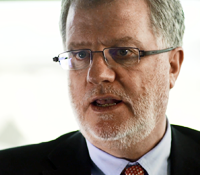 Professor of Haematology
Our Lady's Children's Hospital Crumlin

Professor of Translational Immunology
School of Medicine
Search for Expertise
Find out more about Trinity Researchers by entering a name or research topic in the search box below