International Development
The World Bank estimate that almost 1.3 billion people live in poverty. The International Development research theme examines the complex problems of poverty and injustice in the developing world and is dedicated to exploring solutions to improving development prospects for the world poor.
International Development focuses on three clusters of research:
Health through the Centre for Global Health whose primary focus is on strengthening health systems in low and middle income countries, as well as building capacity in education and research in health
Technology through the use of science and engineering to both identify and provide appropriate solutions to many of the fundamental problems facing the poor and marginalised members of society in developing countries. Strenghts include research into access to clean water and good sanitation, sustainable agriculture and alternative sources of energy
Social Protection and Justice which focuses on examining the  many dimensions of poverty, under-development and justice in developing countries and the related policy and institutional responses.
Trinity College Dublin has made a fundamental commitment to International Development, to be a university of consequence on a global scale.
Research Institutes / Centres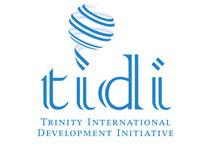 The Trinity International Development Initiative (TIDI) forms an overarching structure to coordinating and promoting International Development Research and education at Trinity. TIDI is a College wide initiative involving all three faculties and multiple disciplines. It is a key enabler in attracting world class researchers and collaborators to Trinity and in giving visibility to and engaging with stakeholders and policy makers.
Trinity's Centre for Global Health research programme is focused on strengthening health systems through policy and health systems research. The Centre endeavours to strengthen health systems through interdisciplinary and multi-country approach to critical analysis, research-in-action and capacity building by creating a network of experts that systematically develops and implement a research agenda that addresses some of the key problems in Global Health. Current projects include; AIDS / HIV research, community-based approaches to improve maternal and child health, reducing child mortality; controlling malaria and other infectious diseases.