Genes & Society
Genes provide the blueprint for the proteins which make us what we are.   The project to sequence the human genome has inspired knowledge and technologies of tremendous consequence. The theme of Genes & Society covers all approaches to extend and utilise our knowledge of genes and their function to gain an understanding of the causes of many genetic disorders, and to design therapies that are specifically targeting the problem.
Society is in the midst of a transformation that places Biology at the centre of scientific and societal change. Central to this is the accumulation of vast sequence information on genomes, which reveals their organisation and diversity across individuals, species and time.This information, together with remarkable technologies to assess and manipulate gene function, will impact human knowledge, medicine, and technology in myriad ways, most of which remain to be identified.
Research in genetics and genomics is particularly strong in the School of Genetics and Microbiology and in the School of Medicine and there is also considerable activity in: Natural Sciences, Psychology, Biochemistry & Immunology and Engineering.
In Trinity, multi-disciplinary teams work together to address key questions;
In Psychology and Neuroscience: how do genetic variations determine individual traits?
In Sociology: how will individuals and society benefit from this information?
In History: what roles did disease, ecological change and human migration play in ancient events that led to today's civilization?
In Law: how should the use of individual genome information be regulated?
In Medicine: how do individual genome sequences predict vulnerability to disease and response to personalised therapy? What preventive measures are suggested by our growing ability to predict disease? How will knowledge of human and pathogen genome sequences, integrated with technologies for gene manipulation drive the discovery of new therapeutics?
In Industry, Chemistry and Engineering: how will knowledge of microbial, plant and animal genomes, together with the ability to manipulate them, allow the invention of organisms, materials, compounds and manufacturing processes with clinical, industrial and agricultural relevance?
In Mathematics and Computer Science: how can one extract meaningful information from genome sequences
Commercialisation

Genable Technologies Ltd. is bio-pharmaceutical company developing new gene medicines to treat "dominant" genetic diseases based on the pioneering work of Professor Jane Farrar, Dr Paul Kenna & Professor Peter Humphries in Trinity College. Genable utilises well-established, clinically safe & effective AAV vectors to obtain expression of RNA interference (RNAi) molecules which suppress the expression of both the faulty and normal gene copies and replaces this with a gene subtly altered to become refractory to suppression but still encoding a normal wild type protein. http://www.genable.ie/

Identigen. When the most valuable ingredient in any food brand is trust, IdentiGEN's DNA TraceBack® system helps build and protect that trust. IdentiGEN is a leading provider of DNA-based solutions to the agri-food industry currently operating in Ireland, UK, USA and Canada. We are applying our core expertise in genetic identification to develop and market a range of products designed to improve the safety, quality and integrity of the food supply. http://www.identigen.com
Featured Publications & Research Outputs
Featured Trinity Researchers

Theme Champion and main contact
Professor in Psychiatry
School of Medicine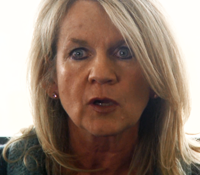 Theme Co-Champion and key contact
Professor of Molecular Genetics
School of Genetics and Microbiology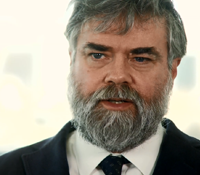 Professor of Microbiology
School of Genetics and Microbiology
Professor of Molecular Population Genetics
School of Genetics and Microbiology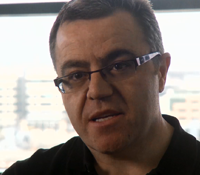 Smurfit Professor of Medical Genetics
School of Genetics and Microbiology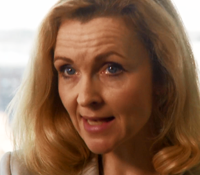 Professor of Child & Adolescent Psychiatry
School of Medicine

Professor in Dermatology
School of Medicine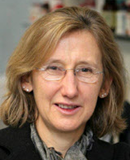 Professor of Neurology
School of Medicine

Professor in Molecular Medicine
School of Medicine
Search for Expertise
Find out more about Trinity Researchers by entering a name or research topic in the search box below