How much Physical Activity Should I Do?
We love this infographic from the UK on the benefits of physical activity.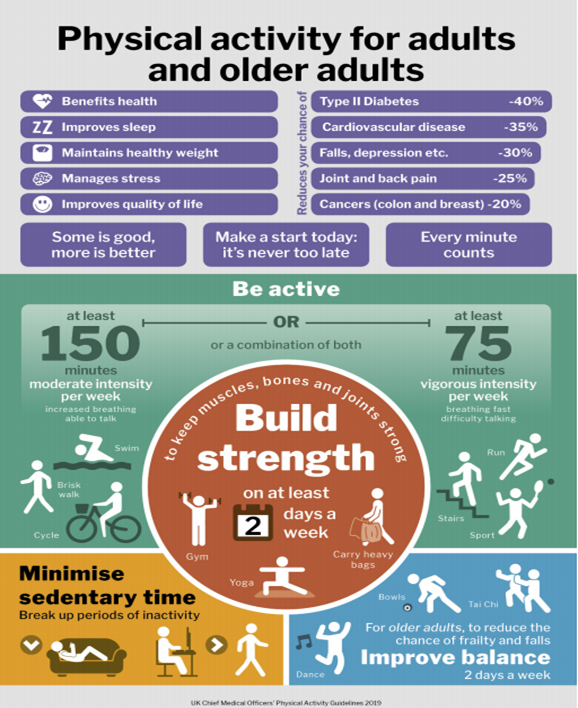 Source: UK Chief Medical Officers' Physical Activity Guidelines, 2019 (pg. 36)
What are the physical activity recommendations for people with physical disabilities?
If you have a disability and are worried about starting a programme contact the Sport and Physical Activity Inclusion Officer at Trinity Sport https://www.tcd.ie/Sport/student-sport/inclusion/. They will be able to provide you with advice depending on your interests and guide you to other professionals if you need further assistance.

Source: UK Chief Medical Officers' Physical Activity Guidelines (2019)