Healthy Trinity Online Tool for First Year Students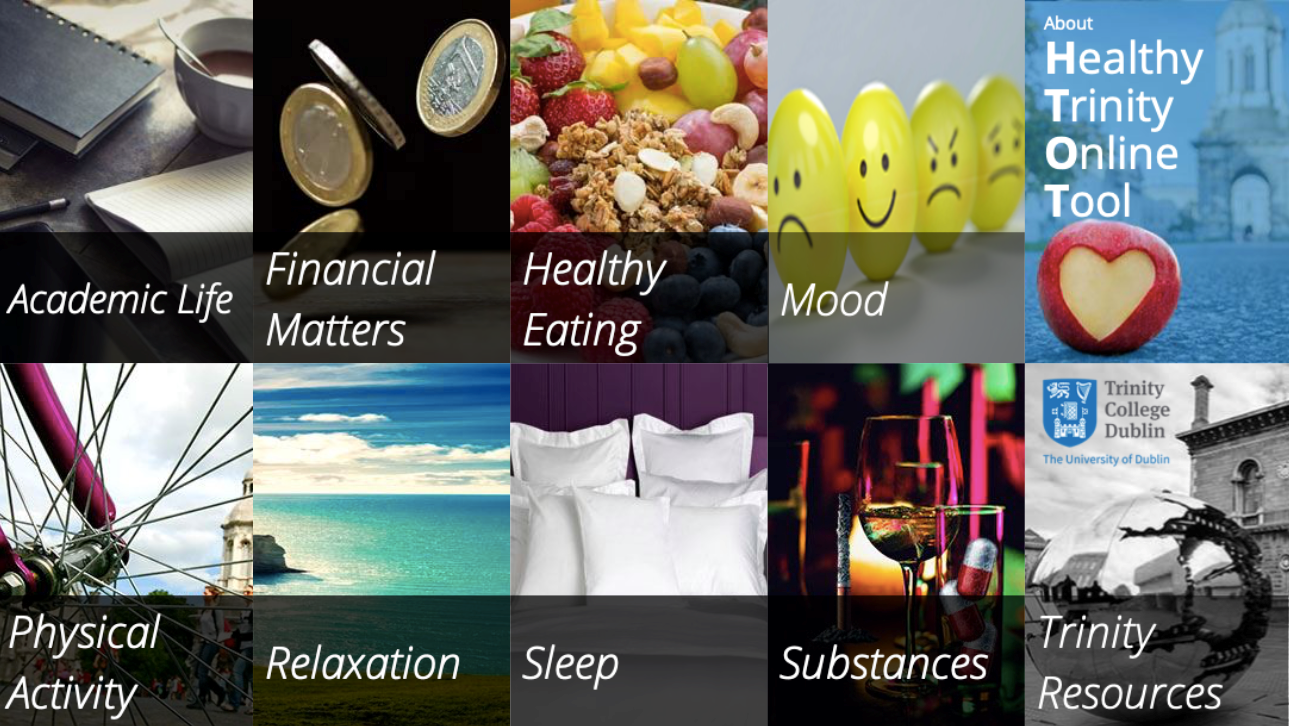 Starting in College is an exciting time in your life. You have worked hard to get here and no doubt your course will present you with some challenges.
The aim of the Healthy Trinity Online Tool is to help you focus on the importance of maintaining work-life balance throughout your degree and into your career. This tool has been developed in partnership with academics, operational staff and students within Trinity. The content is based on the latest evidence and include practical advice and guidance from the outset. There is a wide variety of topics that you will find helpful.
Healthy Trinity Online Tool – Health & Wellbeing Resource for 1st Year Students
All 1st Year students are automatically registered!
Step 1: Login to Blackboard https://tcd.blackboard.com/webapps/login/
Step 2: Find 'Healthy Trinity Online Tool' on your module list on Blackboard
The Tool itself has three purposes:
helps you to self-manage a challenge by broadening and deepening your health and wellbeing knowledge
it provides guidance about how to help a friend in need
also to signpost you to existing College supports, services and infrastructure – of where to find them and how to access them.