Projects
---
Cuala Press Project, Schooner Foundation
Principal investigator; Dr Angela Griffith
Ryan, Gallagher, Kennedy Research Fellow: Dr Billy Shortall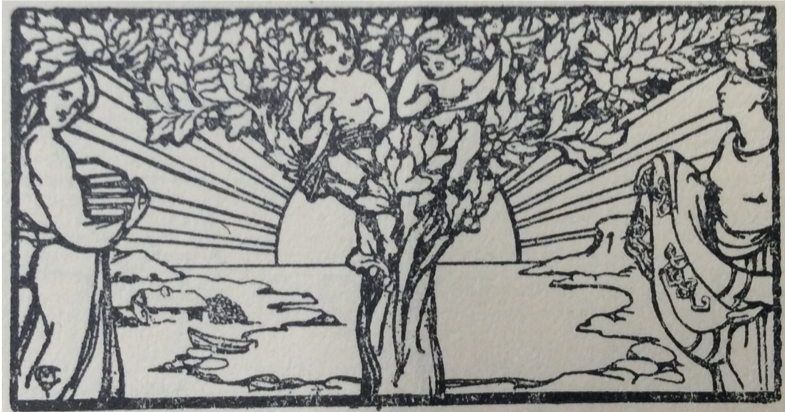 The Library of Trinity College holds a significant collection of artist-designed, hand-printed and hand-coloured Cuala Press prints, dating from the early 1900s. They form part of the Cuala Press Archive, which includes correspondence and business papers. The visual (and textual) content of these prints provides a unique insight into the workings of the Press, its director, Elizabeth Corbet Yeats, its artists, many of whom were women, the aims, and objectives of the Irish Revivalist movement (of which the Press was recognised as a key component), and their audiences and collectors.
The subject of Irish artists and illustration is a new and exciting area of research which has not been undertaken before in a comprehensive manner. Its narrative has to be reconstructed, revaluated and restored. The prints produced by the Cuala Press are among the most important graphic works ever produced in Ireland and provide an important cornerstone for new scholarship in this area and period.
With the welcome support and funding of the Schooner Foundation, the Irish Art Research Centre, Department of the History of Art and Architecture, in partnership with Trinity College Library, the Cuala Press Project will facilitate conservation, research and public access to the Library's Cuala Press holdings. It aims to create new platforms of engagement with the material, which will ensure that this significant, visual response to a transformative period in Irish history will be enjoyed, understood and appreciated by new global audiences.