Research Seminars - Hilary 2022
All Seminars are on Thursdays at 5 pm, live online via Zoom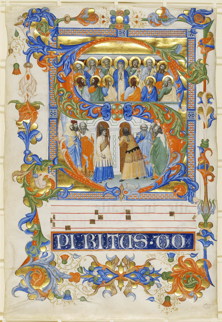 10 February 2022
Dr Catherine Yvard           Victoria & Albert Museum, London
Fragmented Illuminations: Medieval and Renaissance Cuttings at the Victoria & Albert Museum
With over 2000 cuttings from medieval and Renaissance manuscripts, the V&A holds one of the largest collections of this kind in the world. On the occasion of the Fragmented Illuminations exhibition at the V&A (until 8 May 2022), curator Catherine Yvard will explore the history of this collection, and highlight some of the exciting discoveries made while researching for the exhibition.
  
Join Zoom Meeting @ 5 pm
https://tcd-ie.zoom.us/j/94638758136?pwd=WU1USFdQZ2VScGQ3QldyeGxVZklWdz09
Meeting ID: 946 3875 8136                 Passcode: 448679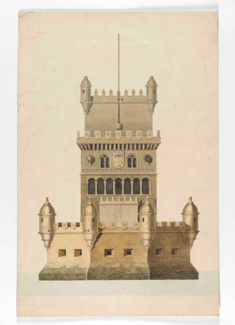 24 February 2022
Professor Lynda Mulvin       University College Dublin
James Cavanah Murphy (1760–1814): Pioneering Architect of the Eighteenth and Early Nineteenth Centuries
Professor Lynda Mulvin explores the work of Irish architect, architectural draughtsman, and author James Cavanah Murphy, overlooked as one of the great pioneers of architecture and design of the late eighteenth and early nineteenth centuries. His architectural drawings of the Iberian peninsula were a major source for the Gothic and Moorish Revival styles providing a new font of architectural detail, ornament, and inscriptions for early nineteenth century architects, antiquarians, and designers.
Join Zoom Meeting @ 5 pm
https://tcd-ie.zoom.us/j/94406089394?pwd=VDQ3N0xZdWVITXdrUHkvWURKa3JxUT09
Meeting ID: 944 0608 9394                 Passcode: 052129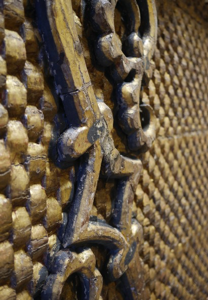 24 March 2022
Dr Anna McSweeney (TCD) and Dr Mariam Rosser-Owen (V&A)
Crafting Medieval Spain: The Torrijos Ceilings in the Global Museum
Drs Anna McSweeney and Mariam Rosser-Owen will present their work in a new collaborative project which focuses on four monumental wooden ceilings from the Torrijos Palace near Toledo. Created in the 1490s by craftsmen employing Islamic techniques and styles, the talk demonstrates how these features were assimilated into 'Gothic' taste in late medieval Spain. The ceilings were dispersed across the world in the early 20th Century. One ceiling, to be redisplayed at the V&A East Stratford has provided the opportunity for an interdisciplinary and international group of experts to re-evaluate its importance against the legacy of Islamic art in Europe and its appeal to a wider contemporary audience.
Join Zoom Meeting @ 5 pm
https://tcd-ie.zoom.us/j/93549829419?pwd=WWx4V2ZCMXp1VFl3WWg3a0l4ZFhiUT09
Meeting ID: 935 4982 9419                 Passcode: 824389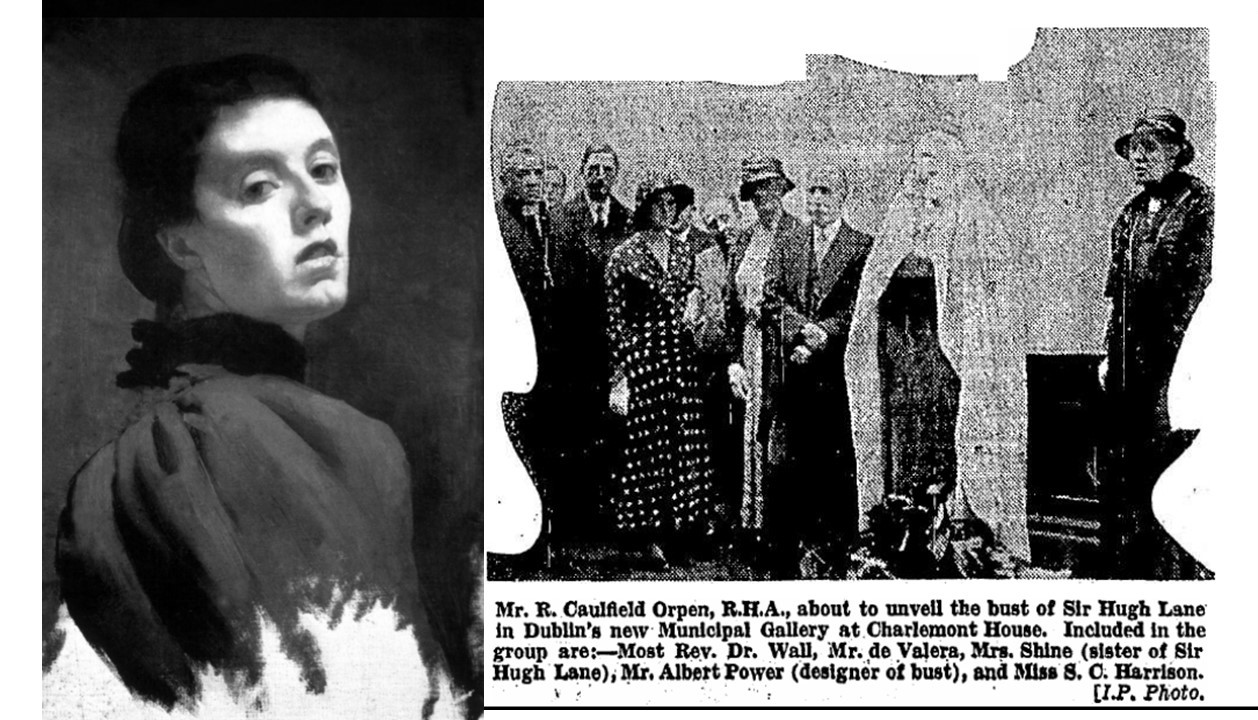 7 April 2022
Hannah Baker       PhD candidate, Art & Architectural History, TCD
'Mildly Deranged':
Sarah Cecilia Harrison, the Lane Bequest, and Her Legacy
Sarah Cecilia Harrison (1863–1941) was one of Ireland's foremost portrait painters and social reformers by the beginning of the twentieth century, becoming the first female city councillor for Dublin in 1912. Why, then, is so little known about her life, and why is she largely absent in Irish historiography? Why when mentioned has she often been dismissed in disparaging terms such as 'mildly deranged'? Hannah Baker examines Harrison's influence and her relations with leading figures in Ireland's art community such as Sir Hugh Lane, exploring her influence upon his controversial art bequest and her own legacy.
Join Zoom Meeting @ 5 pm
https://tcd-ie.zoom.us/j/92816691974?pwd=QjlKR2hJRjZ5cU5FR2lZcFo2K2oyQT09
Meeting ID: 928 1669 1974                 Passcode: 005799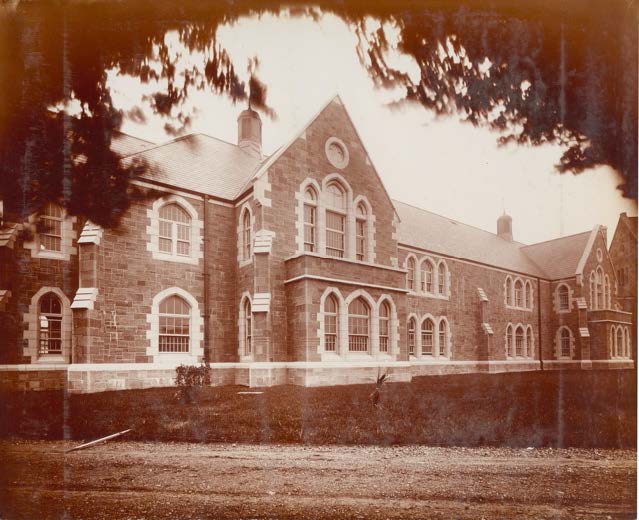 14 April 2022
Megan Brien    PhD candidate, Art & Architectural History, TCD
Asylum Endurance:
The Psychiatric Hospital Interior in Twentieth-Century Ireland
Asylum architecture casts a long shadow over twentieth-century psychiatric hospitals in Ireland, as issues of power, history, and privilege are embedded in these sites. Analysis of the interior of St Brendan's Hospital, Grangegorman, provides opportunity to understand changing approaches to care that otherwise were not immediately or evenly reflected in the psychiatric hospital's architecture. Megan Brien will show how visual, discourse, and spatial analysis can uncover a history of the lived interior of St Brendan's Hospital.
Join Zoom Meeting @ 5 pm
https://tcd-ie.zoom.us/j/95417123735?pwd=YVl0Y1dTelBISWNWRkwzaVg1NmEzZz09
Meeting ID: 954 1712 3735                 Passcode: 148878