Research Seminars - Michaelmas 2021
All Seminars are on Thursdays at 5 pm, live online via Zoom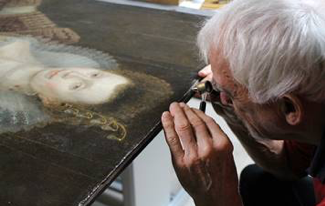 30 September 2021
Ele von Monschaw       National Gallery of Ireland
The Cinderella Aesthetic
A hidden world of prestige and position through the Tudor Portraits.

Ele von Monschaw is an experienced conservator skilled in research, museum collections, and in the conservation of contemporary and fine art. She has spent four years of work with The National Gallery of Ireland, using advanced technologies to discover some of the secrets about Tudor portraiture. This talk coincides with the Gallery's exhibition of these, 'Glamour and Governance', which closes on 3 October.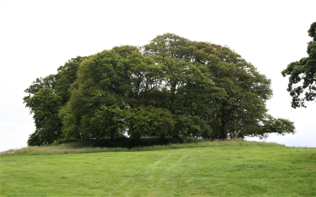 21 October 2021
Karen Kriedemann       PhD, Leipzig University
Traces of Time:
Elements of Fortification in Irish Landscape Gardens, 1720 to 1790
Dr Kriedemann has been a tutor and doctoral student at the Department of Art History, Leipzig University these past several years specializing in the visual arts and architecture. Her work is drawn to Ireland, for which she has been awarded numerous grants. Karen specializes in the spatio-temporal strategies of representation and the effects of fortification on landscape gardens within eighteenth-century demesnes.
Join Zoom Meeting @ 5 pm
https://tcd-ie.zoom.us/j/97318961301?pwd=eVFEaTRZL09HSStBZUJaL21wNGxlQT09
Meeting ID: 973 1896 1301
Passcode: 242640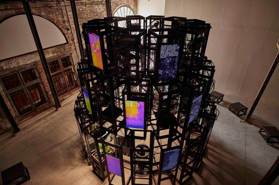 4 November 2021
Fiona McDermott & Donal Lally      ANNEX
States of Entanglement:
Ireland at the Venice Architecture Biennale, 2021
Fiona McDermott (CONNECT, TCD) and Donal Lally (TU Dublin) are members of the collaborative ANNEX comprising of artists, architects, and urbanists. They will speak about their provocative media installation at the Venice Architecture Biennale entitled Entanglement which explores the environmental and cultural relationship between architecture and data infrastructure in Ireland.
Join Zoom Meeting @ 5 pm
https://tcd-ie.zoom.us/j/91417531448?pwd=Rm81VlIxbExhSEJ6RHFSMHZ5a1krZz09
Meeting ID: 914 1753 1448
Passcode: 329411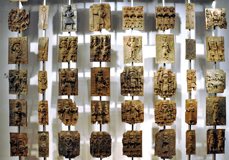 18 November 2021
Lynn Scarff       National Museum of Ireland
The Benin Bronzes and Beyond
Lynn Scarff is Director of the National Museum of Ireland. Her research focuses on non-formal learning settings and the opportunities presented by museums and cultural spaces to engage with under-represented audiences. The Benin Bronzes and repatriation offers a complex and nuanced look at the state of the modern national museum and its collection legacies within a global and local context.
Join Zoom Meeting @ 5 pm
https://tcd-ie.zoom.us/j/94985332759?pwd=SVZJaUJpaEZib3ltbnNEWDR5RFlZQT09
Meeting ID: 949 8533 2759
Passcode: 702692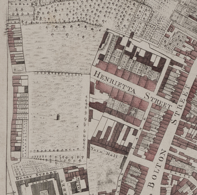 25 November 2021
Melanie Hayes       
Irish Research Council Advanced Laureate Project Fellow, CRAFTVALUE
Building Henrietta Street:
Recovering Architectural Craft Practice in Early Georgian Dublin
Dr Hayes's cross-disciplinary work seeks to challenge the traditional focus on the individual designer and patron to create a new skills-based perspective on the architecture of Britain and Ireland in the long eighteenth century. She will speak about her recent landmark project and publication on Henrietta Street.
Join Zoom Meeting @ 5 pm
https://tcd-ie.zoom.us/j/92375921776?pwd=dG8zbWVjZCtXcGFTUklob3hmMWdwUT09
Meeting ID: 923 7592 1776
Passcode: 897048