Previous Research Seminars
---
Michaelmas 2022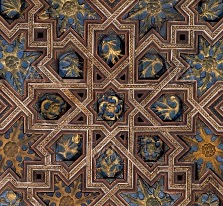 29 September 2022
Crafting Medieval Spain: the Torrijos Ceilings in the Global Museum
Dr Anna McSweeney - History Of Art, TCD
Dr Mariam Rosser-Owen - V&A Museum, London
This talk will introduce the new collaborative project between Dr Anna McSweeney (History of Art, TCD) and Dr Mariam Rosser-Owen (V&A Museum, London), entitled Crafting Medieval Spain.
This interdisciplinary project financed by the British Academy and the Trinity College Dublin, focuses on four monumental wooden ceilings from the Torrijos palace, near Toledo. These ceilings were created in the 1490s by craftsmen working with Islamic techniques and styles, demonstrating how Islamic artistic features were assimilated to a new 'Gothic' taste in late medieval Spain. Dispersed in the early 20th century, the ceilings are now in museums in London, Madrid, the Loire and San Francisco.
Taking advantage of plans to redisplay the London ceiling at the new branch of the V&A East in Stratford, East London, the project has brought together an interdisciplinary and international group of experts to ask questions about materials, craftsmanship patronage and dispersal of the ceilings. Through a series of workshops, site visits and academic and public engagement events, this project offers an opportunity to rethink the legacy of Islamic art in Europe.  We will introduce the scope, potential and aims of the project, outline our initial findings and discuss our strategies for reaching audiences beyond the academy. 
Crafting Medieval Spain: the Torrijos Ceiling in the global museum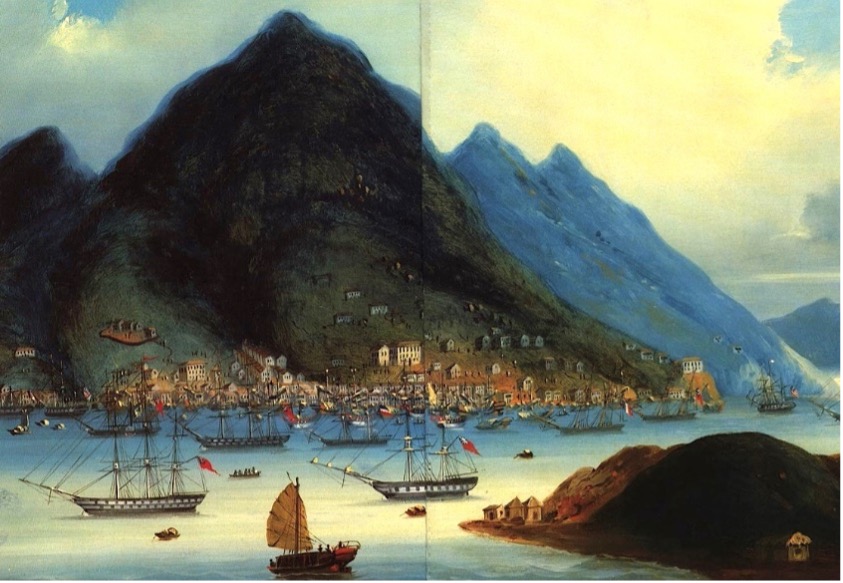 13 October 2022
Form Follows Fever: Malaria, Architecture, and the Building of Hong Kong
Dr Chris Cowell - History of Art TCD
Dr Christopher Cowell explores, in his new book, the relatively obscure and precarious history of the first colonizing of Hong Kong Island across the 1840s and the building of its city of Victoria. During this period, the island gained a terrible reputation as a diseased and deadly location. Malaria intermittently carried off settlers by the hundreds. Architecture, cartography, and urbanism, here, will be shown to offer us a crucial forensic lens through which to examine the ideologies of public health and space, race and placemaking, and commerce and politics. Across this period, the colony radically altered—from linear city to climbing city—in desperate response to a belief in the disease as gaseous and airborne.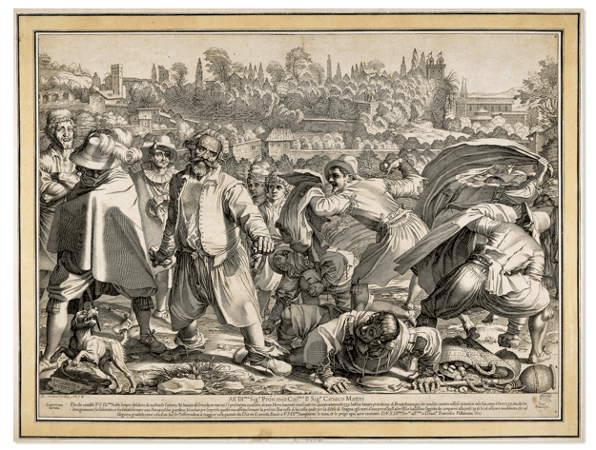 10 November 2022
Before the New World: Roman Printmaking and the Spanish Empire, 1492- 1651
Dr Emily Monty - Fagel Collection Visiting Research Fellow, TCD
This seminar will focus on my doctoral dissertation about Spanish-related printmaking in early modern Rome and the process through which I am developing this research into a book. Spain outsourced much of its pictorial printing in the early modern period, and Roman publishers focused increasingly on the growing market of Spanish buyers, settled locally and reachable through international networks. While cardinals, popes, and princes clamoured for images and artefacts about the far reaches of the Spanish Empire and its newly conquered peoples, Roman publishing houses appealed to the print-buying public with more local—in many ways conservative—subjects, including anatomy, street fights, religious festivals, and saints' lives. Such pictorial prints and illustrated books comprise a very different picture of the Spanish Empire than the images of cannibals and natural wonders from the so-called New World that proliferated in northern Europe. Analysing a variety of Roman publications, I assert that these images, too, are central to the construction of Spanish identity in the early modern world.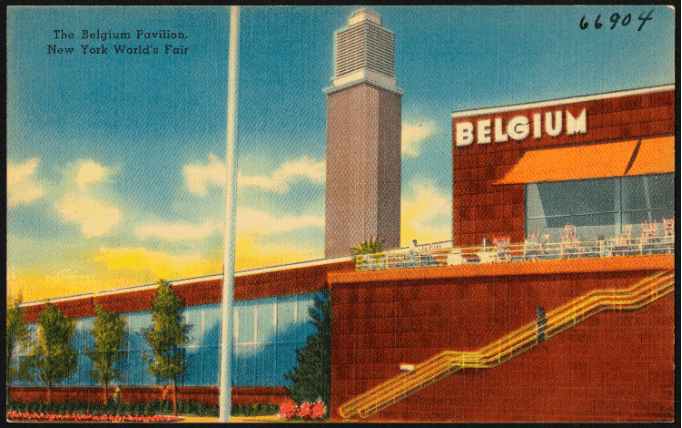 24 November 2022
The Belgian Friendship Building: From New York's Flushing Meadow to Richmond's Virginia Union University
Professor Kathleen James-Chakraborty - School of Art History and Cultural Policy, UCD
Built for the World's Fair held in 1939 and 1940 in New York city's Flushing Meadow and designed by Henry van de Velde in collaboration with Victor Bourgeois and Léon Stynen, the Belgian Building was subsequently re-erected on the grounds of Virginia Union University, a historically Black institution in Richmond, Virginia, with a strong history of training African Americans professionals dedicated to advancing the cause of civil rights. The first major example of European modernism placed on a campus in the United States and a firm challenge to the city's history of commemorating Confederate generals who fought to uphold slavery, the building could be seen as an overlooked milestone in the history of the architecture of the African American community, a status that is undercut, however, by its relationship to Belgium's colonial ties to the Congo.
Hilary 2022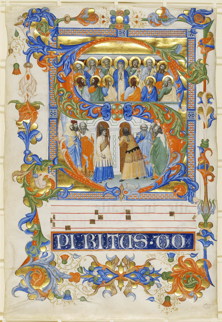 10 February 2022
Dr Catherine Yvard           Victoria & Albert Museum, London
Fragmented Illuminations: Medieval and Renaissance Cuttings at the Victoria & Albert Museum
With over 2000 cuttings from medieval and Renaissance manuscripts, the V&A holds one of the largest collections of this kind in the world. On the occasion of the Fragmented Illuminations exhibition at the V&A (until 8 May 2022), curator Catherine Yvard will explore the history of this collection, and highlight some of the exciting discoveries made while researching for the exhibition.
  
Join Zoom Meeting @ 5 pm
https://tcd-ie.zoom.us/j/94638758136?pwd=WU1USFdQZ2VScGQ3QldyeGxVZklWdz09
Meeting ID: 946 3875 8136                 Passcode: 448679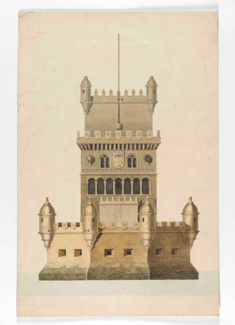 24 February 2022
Professor Lynda Mulvin       University College Dublin
James Cavanah Murphy (1760–1814): Pioneering Architect of the Eighteenth and Early Nineteenth Centuries
Professor Lynda Mulvin explores the work of Irish architect, architectural draughtsman, and author James Cavanah Murphy, overlooked as one of the great pioneers of architecture and design of the late eighteenth and early nineteenth centuries. His architectural drawings of the Iberian peninsula were a major source for the Gothic and Moorish Revival styles providing a new font of architectural detail, ornament, and inscriptions for early nineteenth century architects, antiquarians, and designers.
Join Zoom Meeting @ 5 pm
https://tcd-ie.zoom.us/j/94406089394?pwd=VDQ3N0xZdWVITXdrUHkvWURKa3JxUT09
Meeting ID: 944 0608 9394                 Passcode: 052129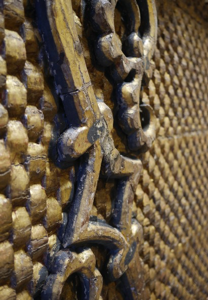 24 March 2022
Dr Anna McSweeney (TCD) and Dr Mariam Rosser-Owen (V&A)
Crafting Medieval Spain: The Torrijos Ceilings in the Global Museum
Drs Anna McSweeney and Mariam Rosser-Owen will present their work in a new collaborative project which focuses on four monumental wooden ceilings from the Torrijos Palace near Toledo. Created in the 1490s by craftsmen employing Islamic techniques and styles, the talk demonstrates how these features were assimilated into 'Gothic' taste in late medieval Spain. The ceilings were dispersed across the world in the early 20th Century. One ceiling, to be redisplayed at the V&A East Stratford has provided the opportunity for an interdisciplinary and international group of experts to re-evaluate its importance against the legacy of Islamic art in Europe and its appeal to a wider contemporary audience.
Join Zoom Meeting @ 5 pm
https://tcd-ie.zoom.us/j/93549829419?pwd=WWx4V2ZCMXp1VFl3WWg3a0l4ZFhiUT09
Meeting ID: 935 4982 9419                 Passcode: 824389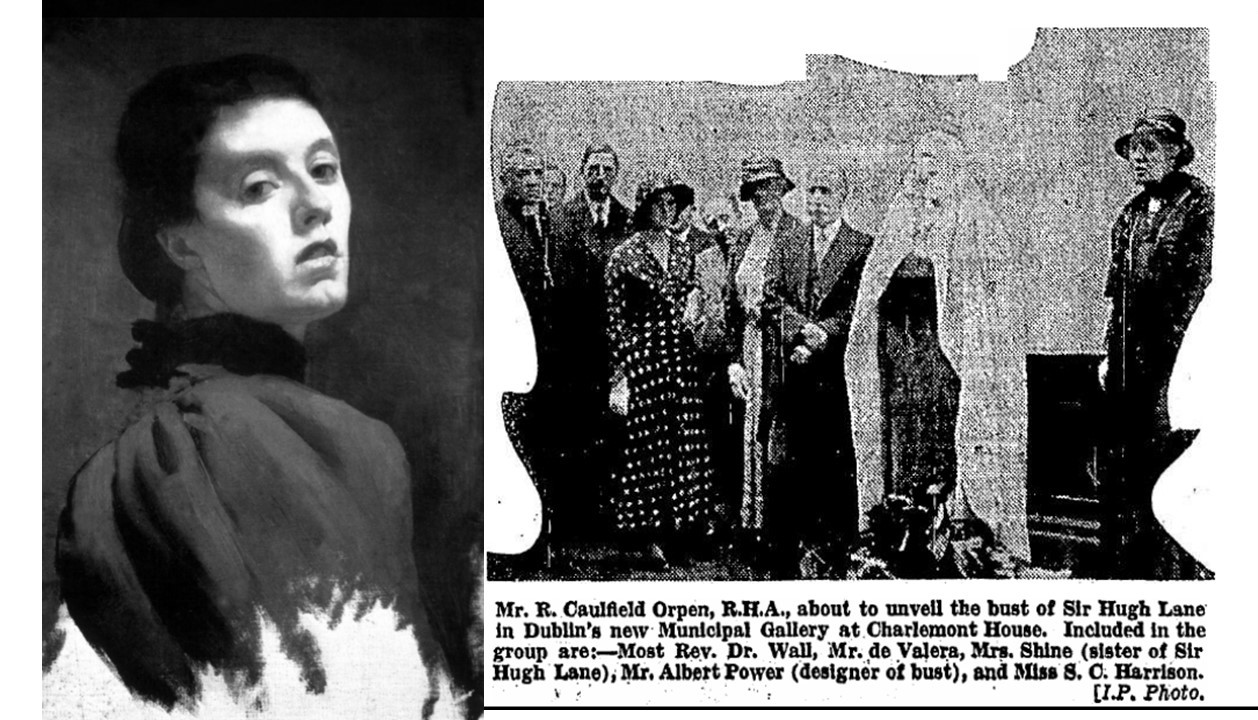 7 April 2022
Hannah Baker       PhD candidate, Art & Architectural History, TCD
'Mildly Deranged':
Sarah Cecilia Harrison, the Lane Bequest, and Her Legacy
Sarah Cecilia Harrison (1863–1941) was one of Ireland's foremost portrait painters and social reformers by the beginning of the twentieth century, becoming the first female city councillor for Dublin in 1912. Why, then, is so little known about her life, and why is she largely absent in Irish historiography? Why when mentioned has she often been dismissed in disparaging terms such as 'mildly deranged'? Hannah Baker examines Harrison's influence and her relations with leading figures in Ireland's art community such as Sir Hugh Lane, exploring her influence upon his controversial art bequest and her own legacy.
Join Zoom Meeting @ 5 pm
https://tcd-ie.zoom.us/j/92816691974?pwd=QjlKR2hJRjZ5cU5FR2lZcFo2K2oyQT09
Meeting ID: 928 1669 1974                 Passcode: 005799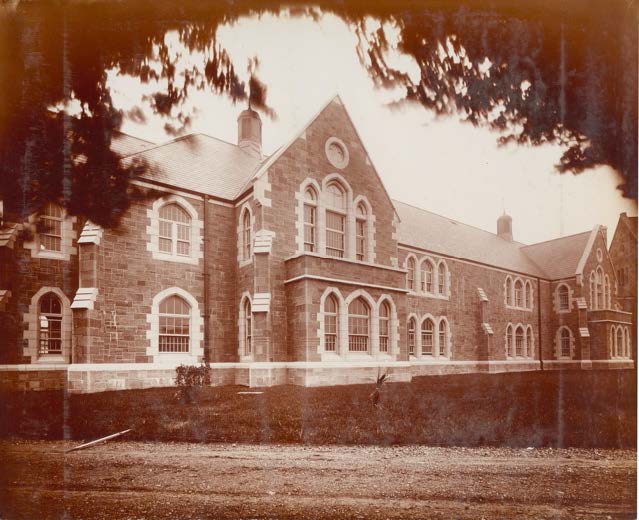 14 April 2022
Megan Brien    PhD candidate, Art & Architectural History, TCD
Asylum Endurance:
The Psychiatric Hospital Interior in Twentieth-Century Ireland
Asylum architecture casts a long shadow over twentieth-century psychiatric hospitals in Ireland, as issues of power, history, and privilege are embedded in these sites. Analysis of the interior of St Brendan's Hospital, Grangegorman, provides opportunity to understand changing approaches to care that otherwise were not immediately or evenly reflected in the psychiatric hospital's architecture. Megan Brien will show how visual, discourse, and spatial analysis can uncover a history of the lived interior of St Brendan's Hospital.
Join Zoom Meeting @ 5 pm
https://tcd-ie.zoom.us/j/95417123735?pwd=YVl0Y1dTelBISWNWRkwzaVg1NmEzZz09
Meeting ID: 954 1712 3735                 Passcode: 148878
---
Michaelmas 2021
30 September
The Cinderella Aesthetic
Ele von Monschaw, National Gallery of Ireland
21 October
Traces of Time: Elements of Fortification in Irish Landscape Gardens, 1720 to 1790
Karen Kriedemann, Leipzig University
4 November
States of Entanglement: Ireland at the Venice Architecture Biennale, 2021
Fiona McDermott & Donal Lally, ANNEX
18 November
The Benin Bronzes and Beyond
Lynn Scarff, National Museum of Ireland
25 November
Building Henrietta Street: Recovering Architectural Craft Practice in Early Georgian Dublin
Melanie Hayes,         Irish Research Council Advanced Laureate Project Fellow, CRAFTVALUE
Hilary 2021
16 February
Painting Dublin: from PhD to Book
Dr Kathryn Milligan, UCD
2 March
Edward Moxon: poet and publisher of writers and artists,
Larissa Vilhena, PhD candidate, IRC Government of Ireland, Postgraduate Scholar, TCD
9 March
"What in the world do you want with art in Manchester?": George Scharf and the Art Treasures Exhibition of 1857.
Dr Philip Cottrell, School of Art History and Cultural Policy, UCD
23 March
Music, munitions, and misunderstandings: Herbert Baker, Hope Bagenal, and the Assembly Chamber at imperial Delhi
Dr Fiona Smyth, School of Education, TCD
Michaelmas 2019
25 September
Margaret Stokes: writing and money in the late nineteenth century
Dr Philip McEvansoneya, Dept of the History of Art and Architecture, TCD
9 October
The Studio of Guido Reni from 1620 to 1630: Formulating Compositions
Dr Aoife Brady, Curator of Italian and Spanish Art, National Gallery of Ireland
31 October
*Neill Lecture Theatre, Long Room Hub, 5pm
Frida Kahlo as Subject, Object & Fetish in Contemporary Art
Prof. Edward J. Sullivan, Helen Gould Sheppard Professor of the History of Art, New York University
13 November
Contrasting counties: a bird's-eye view of Central Leinster
Dr Andrew Tierney, Post-doctoral Fellow, IRC-CRAFTVALUE Project, Dept of History of Art and Architecture, TCD
27 November
Working for the prince of Herat: fifteenth-century Timurid manuscripts at the Chester Beatty
Dr Moya Carey, Curator of Islamic collections, Chester Beatty Library
---
Hilary 2019
Wednesday 20 February
Art and Politics – Building the Irish Free State – The Paris Congress 1922
Billy Shortall, Ph.D. research student
Department of History of Art & Architecture (TCD)
Wednesday 13 March
Lucian Freud in Dublin, Jack B Yeats in London
Nathan O'Donnell, IRC Postdoctoral Fellow
TRIARC (TCD) and Irish Museum of Modern Art
Wednesday 10 April
The Trade in Medieval Manuscripts in Early Twentieth Century and its impact on how we value Old Books
Dr Laura Cleaver
Department of History of Art & Architecture (TCD) ERC Consolidator Grant award recipient
In May 2019, Dr Cleaver will start a five-year research project, funded by the European Research Council, into the trade in medieval manuscripts in the period 1900-1945. This paper will explain how preliminary research into the collections of Alfred Chester Beatty and Charles Dyson Perrins has shaped the research questions to be addressed in the new project. In particular, it will explore how the increasingly wide-reaching trade in manuscripts in this period helped shape attitudes to manuscripts as object of art and items of national significance
---
Michaelmas 2018
Wednesday 17 October 
The Conservation of High Crosses 
Ana Dolan, Ph.D. research student
Department of History of Art & Architecture (TCD)
Wednesday 31 October 
Ghosts of the Great Northern
Siobhan Osgood Ph.D. research student
Department of History of Art & Architecture (TCD)
Wednesday 7 November 
The Eighteenth-Century Drogheda Town House: a Material-Culture Analysis
Aisling Durkan, Ph.D. research student 
Department of History of Art & Architecture (TCD)
Wednesday 14 November 
W.B. Yeats among the Sculptors
Jack Quin, IRC postdoctoral fellow 
School of English and the Irish Art Research Center (TRIARC)
---
Michaelmas 2017
Wednesday, 25th October, 2017 at 16.15
Kerstina Mortensen PhD candidate, TCD
Into the Void: Translating Text and Image in Nordic Art 1890-1915.
Wednesday, 22nd November, 2017 at 16.15
Nina Baker PhD candidate, TCD
Peter Lombard's Commentary on the Pauline Epistles: Tracing patterns in page layout and text in manuscripts made in France c. 1200.
Wednesday, 29th November, 2017 at 16.15
Laura McCloskey PhD candidate, TCD
The Book of Durrow: New Perspectives on the Artistic Heritage and Function of Manuscript Decoration
Wednesday, 17th January, 2018 at 16.15
Dr Tricia Cusack
'They do not dance hornpipes': The Colonial Voyage in the Posters of the Empire Marketing Board
Wednesday, 31st January, 2018 at 16.15
Fernando Sanchez-Migallon Cano PhD candidate, TCD
The power of display: exhibition cultures and exhibited cultures in Ireland 1973 - 2011
Wednesday, 7th March, 2018 at 16.15
Dr Mary-Ruth Walshe Artist, art historian, and studio tutor, Waterford Institute of Technology
Revolution of just a Revolving Door?
Wednesday, 28th March, 2018 at 16.15
Dr Yvonne Scott Department of History of Art, TCD
Cooke's Explorations in New Zealand: Barrie Cooke in NZ
---
Hilary 2017
Tuesday 24th January, 2017 
Dr Eddie McParland, 
Classical Discord
Tuesday 7th February, 2017
Dr Derville Murphy,     
Practice in the overlapping field of Art and Architecture and the creation of architectural knowledge
Tuesday 21st February, 2017
Dr Heather Pulliam, University of Edinburgh
Colour, Materiality and Meaning: The Book of Durrow and Lindisfarne Gospels
Tuesday 7th March, 2017
Susan Campbell, PhD candidate
Unpicking the Weave: Line, Textile and the Art of Richard Tuttle
Tuesday 21st March, 2017
Katherine Sedovic, PhD candidate
Materially Different, Visually Similar: Collaborative Production Practices Among Arthurian Manuscripts and Ivories in Fourteenth-Century Paris
Tuesday 4th April, 2017
Dr Patricia McCarthy
Life in the Country House in Georgian Ireland
---
Michaelmas 2016
11th October, Christine Casey (TCD), Making Magnificence: architecture, ornament and craftsmanship.



18th October, Donal Maguire (National Gallery of Ireland), TBC.


25th October, Catherine Harper (University of Chichester), Oestrogen Rising 2016 – the stained and bloodied cloths of Ireland. This is a joint meeting with Gender and Women's Studies and will take place in the Long Room Hub at 18.30.


15th November, Conor Lucey (UCD), A New Apology for the Builder.


29th November, Geoffrey Prendergast (TCD), The Sublime in Victorian Landscape Painting.


13th December, TBC
---
Michaelmas 2015
Wednesday, 14th October, 17.30 Arts Building, Rm: 5083B
Ruins in Ireland, Ireland in Ruins
Dr Yvonne Scott,
Dept of the History of Art and Architecture, TCD
Mention of paintings of ruins in the Irish landscape automatically suggests artworks carried out in the eighteenth and nineteenth centuries, generally of classical or medieval remains, or 'gothick' follies. But what of ruins in Modern and contemporary imagery? What patterns if any are evident there? Do they reprise traditional meanings or do new interpretations emerge in response to events and circumstances current at the time they were created?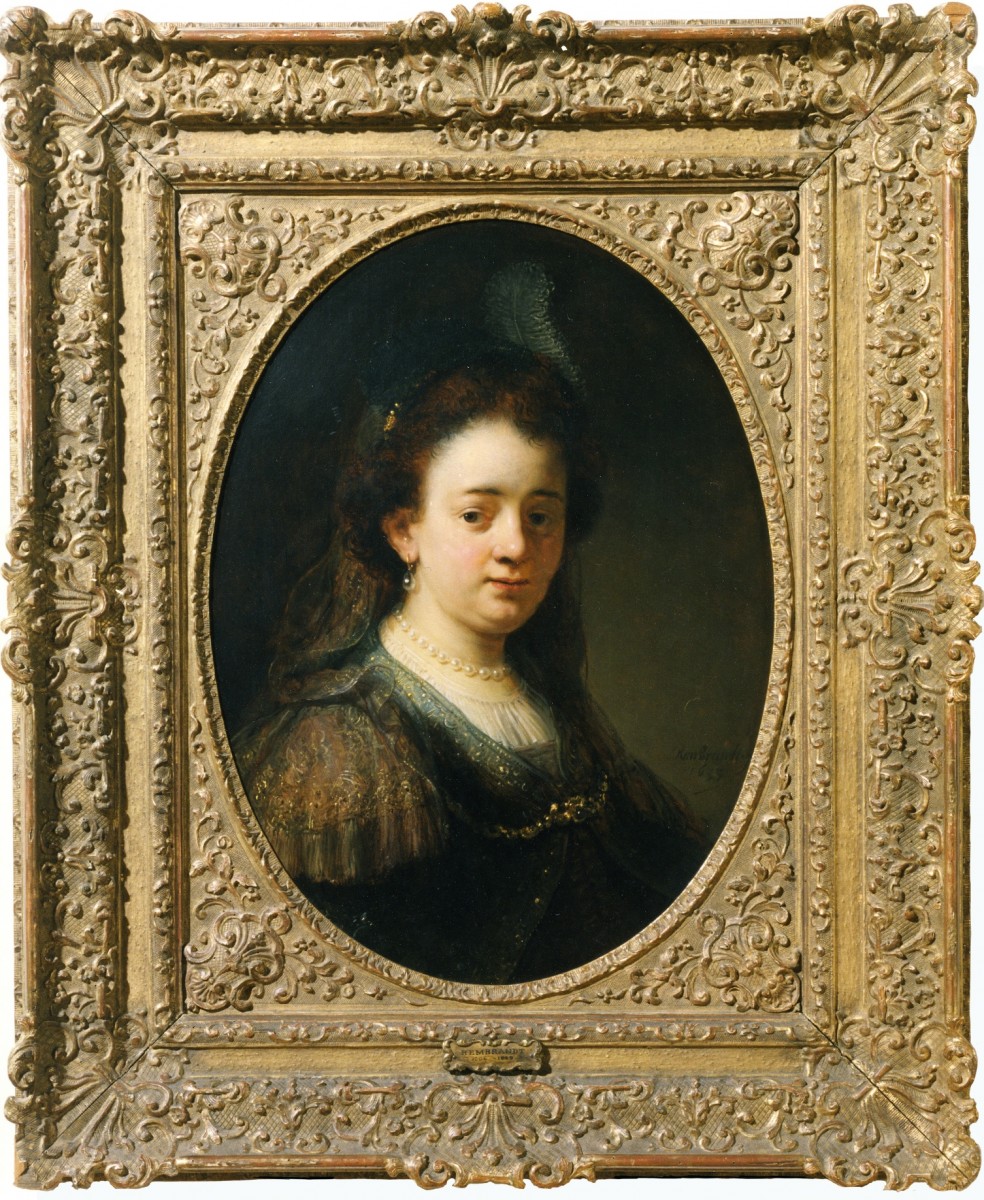 Wednesday, 28th October, 17.30 Arts Building, Rm: 5083B
The Tipperary Rembrandt
Dr Philip McEvansoneya
Dept of the History of Art and Architecture, TCD
In the course of the nineteenth century a number of works attributed to Rembrandt were to be found in Ireland. These were not only the optimistically attributed lots handled by auctioneers but also the works lent from private collections to public events in the sincere, if often mistaken, belief that they were genuine. However, the vast majority of such works have disappeared but one survives and has been traced, making it a prime specimen for studying questions of attribution and provenance.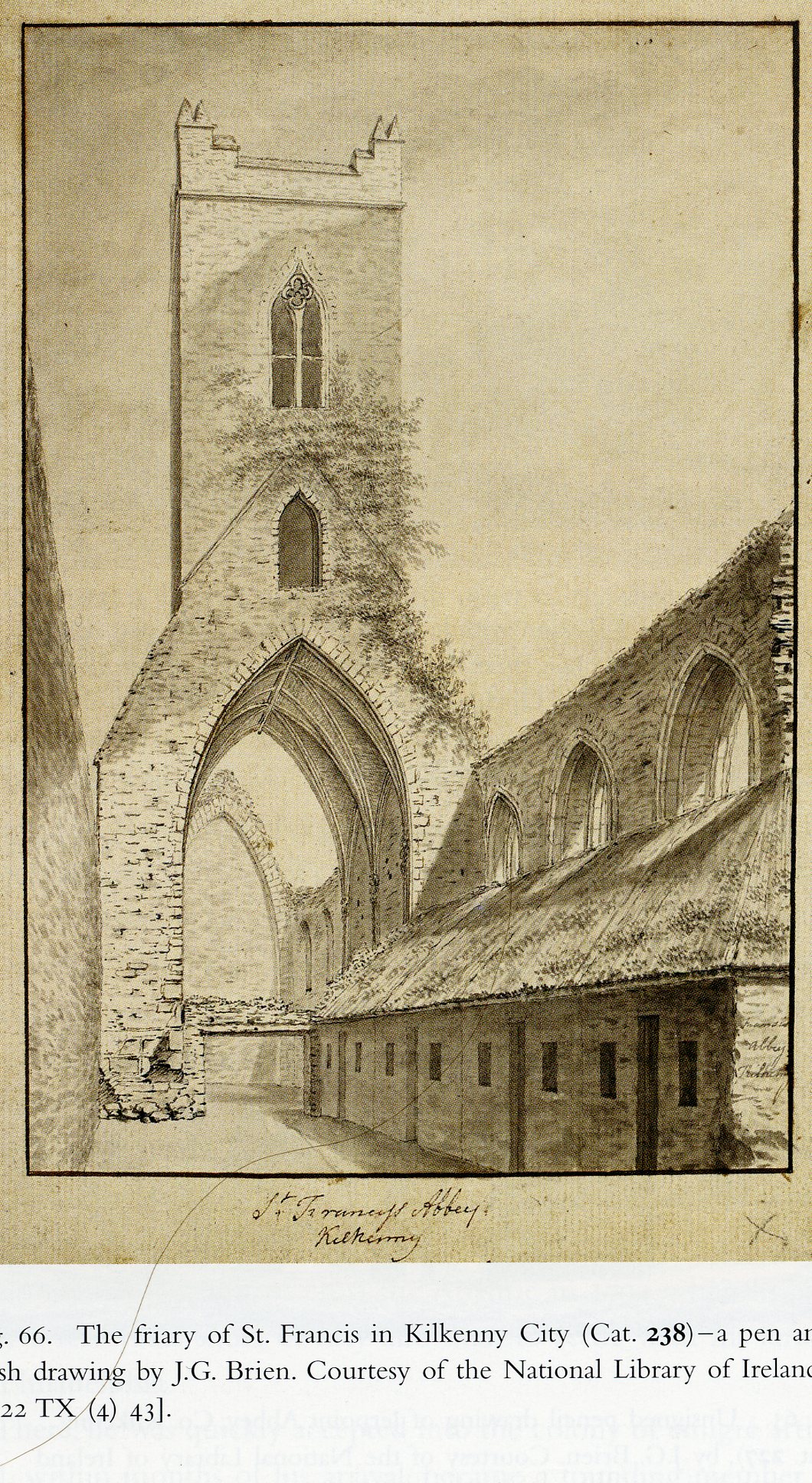 Wednesday, 25th November, Arts building, Rm: 5083B
Irish Monasteries and Collective Memory
Dr Rachel Moss,
Dept of the History of Art and Architecture, TCD
The Irish landscape is dotted with the remains of monastic houses that provide an evocative reminder of the medieval past. The remarkable preservation often of specific parts of buildings, is far from accidental. Focusing particularly on the preservation of urban monastic houses, this seminar will examine how collective community memory during the early modern period impacted on the manner in which redundant friaries and priories were preserved and re-used, and what this tells us about attitudes to the medieval past in seventeenth- and eighteenth-century Ireland.
Wednesday, 9th December, Arts Building, Rm: 5083B
Faces in the Crowd: Images of People in Ireland, c.1800-30
Dr Mary Jane Boland,
Lecturer in Irish Art History, History of Art Dept, UCC
[Graduate of MPhil in Irish Art History, TCD]
Images of Irish people gathered in crowds became an increasingly ubiquitous feature of artistic output in Ireland during the early decades of the nineteenth century. This seminar will interrogate such images, particularly looking at scenes depicting rural villages, city parades and religious ritual, and question their attraction to urban audiences. Why did elite patrons of the arts want to decorate their homes with pictures of wakes or rural markets? What can this aesthetic tell us about early-­‐nineteenth-­‐century national-­‐identity building and civic pride? The aim of this seminar is to find out!
Michaelmas 2014

1st October, Brian Ward (Dublin School of Architecture), Raymond Unwin: Tramping the Taskscape
15th October, Charlotte de Mille (The Courtauld Institute of Art), Music in Museums
29th October, Peter Bokody (Plymouth University), Visual Self-Reflexivity at the Dawn of the Renaissance
19th November, Alexander Collins (University of Edinburgh), Marian Frames and the Embodiment of Pregnancy in Late Medieval Mass Books
3rd December, Diarmuid Scully (University College Cork), Envisioning the First English Empire: Map, Text and Image in MS 700, National Library of Ireland, Dublin
Seminars take place at 16:30 in the TRIARC seminar rooms. All are welcome.
Hilary Term 2014
22nd January, Ellen Rowley (TCD), Researching the Irish Pavilion for the Venice Architectural Biennale 2014: InfraEireann and 1950s Sanatoria.
5th February, Sayandeep Purkayasth (TCD), Deciphering Interlace in the Book of Kells.
19th February, Tim Keefe (TCD), Digital resources and imaging services at and of Trinity's library collections - Digital Repository of Ireland
12th March, Richard Butler (University of Cambridge), Westminster, the Irish Grand Juries and the Political Context for Assize Court Building, 1800-1850.
26th March, Alexandra Murphy (TCD), The relationship between form and function within artist-run gallery spaces in contemporary Dublin.
Seminars take place at 18.00 in Room 5083B. All are welcome. (Please note that the seminar series has moved from Tuesdays to Wednesdays, unless otherwise indicated.)
Michaelmas 2013
10th October, Roger Stalley (TCD), The Book of Kells: Art and History, Room PX201 (Phoenix House, 7-9 Sth Leinster Street). A joint meeting with the James Lydon Research Seminar in Medieval History
17th October, Laura Cleaver (TCD), 'As many tears as notes': Herbert of Bosham and the making of glossed books for Thomas Becket, Room PX201 (Phoenix House, 7-9 Sth Leinster Street). A joint meeting with the James Lydon Research Seminar in Medieval History
29th October, Michael Brennan (TRIARC), This book is for turning: art and the Book of Durrow, Room 5083B
12th November, Jill Unkel (Chester Beatty Library), From conception to exhibition: Costumes Parisiens at the Chester Beatty Library, Room 5083B
19th November, Fionna Barber (Manchester Metropolitan University), Irish art in the wider world, Room 5083B
3rd December, Katy Milligan (TCD), 'A person of metropolitan experience': Walter Osborne and Dublin in the late nineteenth century, Room 5083B
Talks on Research and Methodology in the History of Art Hilary Semester 2012
Wednesday 22 February
From Drogheda to Jerusalem, and a riot: researching Thomas Brodigan.
Philip McEvansoneya (TCD)
Provost's House Stables, TCD.
Wednesday 7 March
Gender, sexuality and female sanctity in late-medieval Florentine art.
Catherine Lawless (University of Limerick)
Arts Building, room 5052, at 6.00 pm.
Wednesday 14 March
Sean Scully and Approaches to Biography in Art.
Karl Thomas (TCD)
Arts Building, room 5052, at 6.00 pm.
Wednesday 21 March
'The most genteel of any in the mechanick way': the goldsmiths' trade in eighteenth-century Ireland
Alison FitzGerald (NUI Maynooth)
Arts Building, room 5052, at 6.00 pm.
Wednesday 28 March
Digital Humanities and Art History
Caroline McGee and Danielle O'Donovan (TCD)
Arts Building, room 5052, at 6.00 pm.
Wednesday 4 April
Art in Seventeenth-Century Seville: the highs and lows of documentary research.
Peter Cherry (TCD)
Arts Building, room 5052, at 6.00 pm.
Recent
Prof Lucy Sandler: The Bohuns and their Books 22nd March, 2011 (PDF, 131kb)
Prof Niamh O'Sullivan: Aloysius O'Kelly: Citizen Artist 9th February, 2011 (PDF, 270kb)
Dr Michael John Gorman Where Art and Science Collide 9th December, 2010
Katheryn Rudy: How Medieval Nuns designed the Postcard 8th December, 2010 (PDF, 229kb)
Barbara Drake Boehm 16th March, 2010