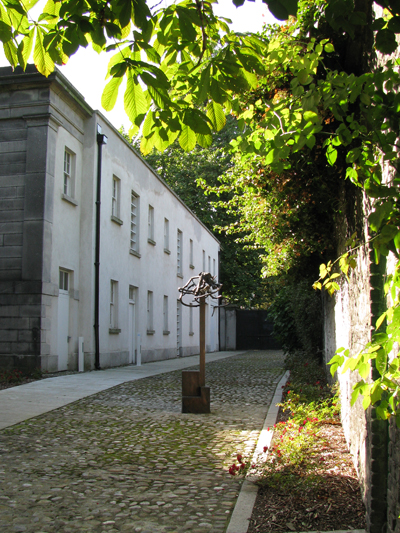 The Irish Art Research Centre (TRIARC)
The Irish Art Research Centre was established in 2003 in response to a growing international interest in Irish art. Its purpose is to support and promote research and publications analysing visual and material culture relating to Ireland, and to support our graduates. The establishment of the centre, located in the Provost's House Stables which were renovated and restored by award-winning architects O'Donnell+Tuomey, was facilitated by the generous support of benefactors.
TRIARC provides facilities for education and research, which includes a visual archive and a collection of texts on aspects of Irish art.
The centre builds on the extensive expertise in Irish art that has been a feature of the History of Art Department since its inception.
The research centre is open to researchers by appointment. For further information please contact Angela Griffith,
griffita@tcd.ie