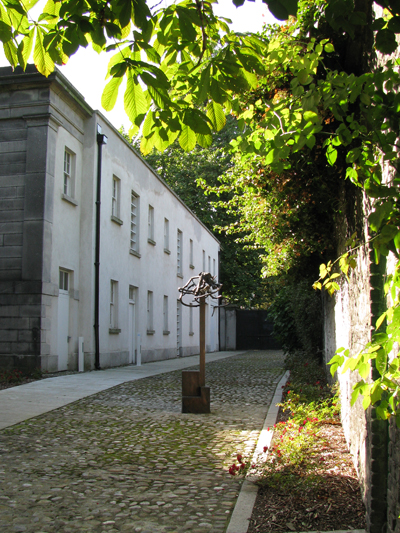 The Irish Art Research Centre (TRIARC)
Please note that the research centre is only open to visitors and researchers by appointment with Ruth Sheehy on Thursdays mornings and afternoons.
The Irish Art Research Centre was established in 2003 in response to the growing international interest in Irish art, leading to a demand for courses at all levels, for research and publications analysing imagery of Irish interest, and for well qualified graduates. The establishment of the centre was facilitated by the generous support of benefactors, enabling the appointment of dedicated staff, and the restoration of the Provost's House Stables to provide facilities for education and research, including the visual archive and a collection of texts on aspects of Irish art.
The centre builds on the extensive expertise in Irish art that has been a feature of the History of Art Department since its inception.