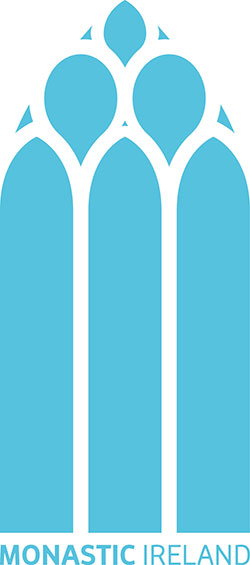 Monastic Ireland: landscape and settlement
Workshop. Trinity Long Room Hub, 24-25 April 2015

This workshop is being organized under the aegis of the IRC-funded Monastic Ireland: landscape and settlement AD1100-1700 project. This project is a collaborative endeavour between Dr Rachel Moss, TCD (Principal Investigator), Dr Małgorzata Kradnodębska D'Aughton, UCC and Dr Edel Bhreathnach, the Discovery Programme and their team, Dr Miriam Clyne, Dr Annejulie Lafaye and Dr Keith Smith.
The aim of the workshop is to introduce the key themes and research questions of this phase of the Monastic Ireland project, to seek responses and discussion specific to these themes from participants, and to explore possibilities for future research directions and collaborations.
The workshop will concentrate on short presentations and extended discussion on the three strands of the Monastic Ireland project:
the transformation of monasticism in Ireland AD1050-1300
the urban and rural monastic landscape in medieval Ireland and
the changes to the medieval monastic landscape following the reformation in the sixteenth and seventeenth centuries
The discussion on the three strands will be facilitated by three international experts: Professor Emilia Jamroziak, University of Leeds, Professor Roberta Gilchrist, University of Reading and Professor Alexandra Walsham, University of Cambridge.
Participation is aimed at researchers and professionals actively engaged in related areas.  There is no registration fee for attendance, but prior registration is compulsory.
If you would like to attend please email Dr Keith Smith KSMITH8@tcd.ie. Indicating your institutional affiliation and specific relevant research interest.