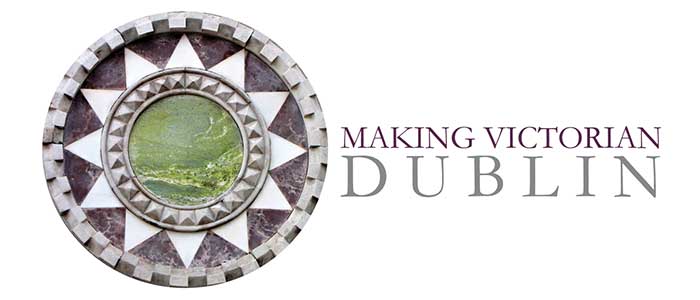 Funded by the Irish Research Council New Horizons Interdisciplinary Research Project Award
In January of 2017 an interdisciplinary project was commenced by the Departments of the History of Art and Architecture and Geology at TCD. The project directors are Dr Christine Casey and Dr Patrick Wyse Jackson and the researchers in architectural history and geology respectively are Dr Andrew Tierney and Louise Caulfield. Focused on the Museum Building at Trinity College the project seeks to understand the wider Victorian building industry by exploring the quarrying, cutting and carving of stone and the logistics of building construction in the period. Already a remarkable history is emerging of industrial and infrastructural development and the conscious nurturing of artisan craftsmanship in rural Ireland. Newly found archival sources demonstrate the remarkable confluence of economic, scientific and artistic agency which produced Dublin's pioneering polychrome architecture of the 1850s.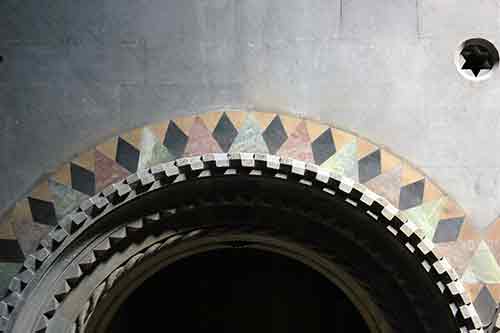 Polychrome archivolt in the stair hall of the Museum Building
The project seeks to develop a holistic interpretation of natural and man-made cultural heritage focused on the vital role of materials and craftsmanship in architecture. In February 2018 an international symposium will be held with papers on the geology, carving, architecture and conservation of the Museum building, on the wider Dublin building industry, and on interdisciplinary research in natural and built heritage.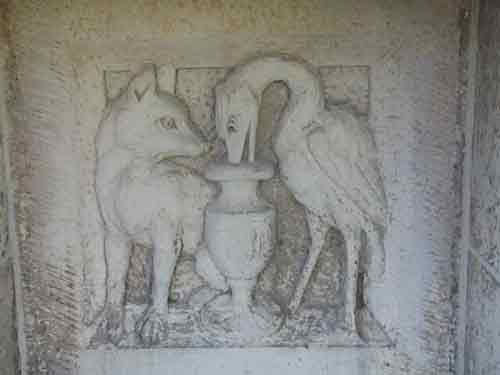 Carved panel from Museum Building cornice photographed during conservation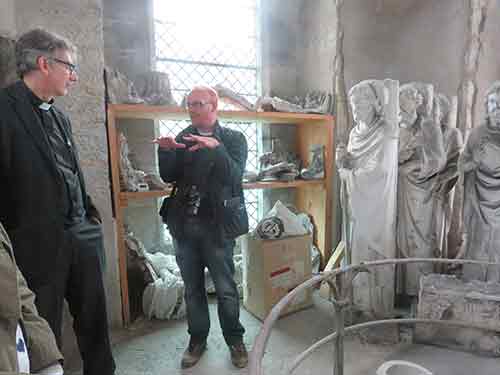 Very Revd. Nigel Dunne and Dr Andrew Tierney, Sculpture site visit, St Finbarr's Cathedral, July 2017