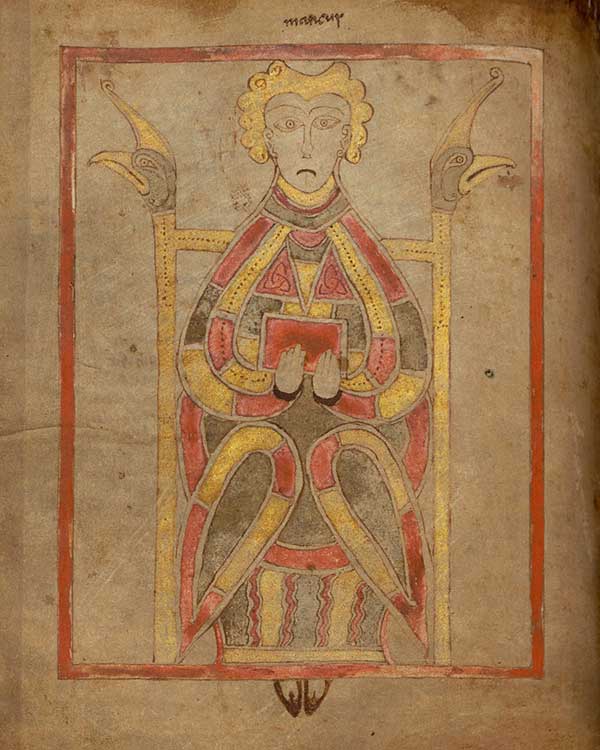 The Bank of America Merrill Lynch-TCD Gospel Books Project
The Bank of America Merrill Lynch-TCD Gospel Books project entails the treatment, technical examination, digitization and art historical study of four of Trinity College Dublin Library's most important early medieval Irish manuscripts, MS 55 Codex Usserianius Primus, MS 56 The Garland of Howth, MS 59 The Book of Dimma, and MS 60 The Book of Mulling. These, along with the MS 58 Book of Kells, MS 57 the Book of Durrow and MS 52 the Book of Armagh, make up the preeminent collection of early Christian book art in Trinity College Library.
Managed by Keeper of Conservation, Susie Bioletti and academic partner Dr Rachel Moss in collaboration with the Manuscripts and Archives Research Library, the focus of the project is the stabilizing conservation treatment of Usserianus Primus and the Book of Mulling, together with the digital imaging of the manuscripts and pigments analysis using non-destructive techniques. The study of these manuscripts will aim to build on recent significant materials analysis results achieved for the Book of Kells, the Book of Durrow and the Book of Armagh, using micro-Raman spectroscopy. In addition to this body of work, the digital imaging of the Books of Dimma and the Garland of Howth will enable further research into the text, images and production of this distinctive group of early Irish manuscripts. Research findings will inform new exhibitions of the manuscripts, both virtual and physical, and will be shared widely.
The four manuscripts in question are all gospel books produced in Insular scriptoria. The texts of the manuscripts have been the subject of scholarly study in the past, however, all have been relatively overlooked from a codicological and art historical perspective. The Garland of Howth, in particular is almost unknown to art historians. Together with conservation works to stabilize Usserianus Primus and the Book of Mulling, the project will enable researchers to re-address questions around features that distinguish Insular manuscripts in general, and pocket gospels in particular. The results of the analyses have potential to provide considerable new information on the materials used during the early medieval period and the iconographical sources of the manuscripts' creators. It is expected that a body of information will emerge in which there will be widespread and popular interest and that ongoing work and findings will feed directly into the Library's display of its collections, and to teaching at both undergraduate and post-graduate levels in the  Department of History of Art and Architecture.
THE EARLY IRISH MANUSCRIPTS PROJECT