HA7050 Research Methods in Art History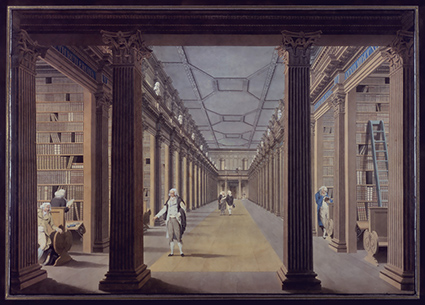 This module introduces students to the principal sources and methodologies applicable for advanced study in the history of art and provides an overview of the conceptual underpinnings of the discipline. The first semester focuses on analysis of writing about art history. The second semester concentrates on developing research, presentation and writing skills.
Module Organiser:
Contact Hours:

2 hours per week (both terms)

Weighting:
Assessment:

This module will be assessed by the submission of a term essay at the end of Michaelmas term. Essays should be between 3,500 and 5,000 words in length, excluding footnotes and bibliography. Term essays are due for submission by 5.00pm on the last Friday of Michaelmas term as per the essay submission guidelines.
Learning Outcomes:
On successful completion of this module, students should be able to:
Identify and critically discuss the theoretical frameworks that underpin Art History as a discipline
Critically assess the historiography of individual art historical research topics
Assess the strengths and weaknesses of key Irish art collections
Critically discuss the principal digital media for the dissemination of art and architecture
Design and produce digital research posters
Conduct a literature review, identify a research topic, and select appropriate methodology for its investigation
Orally present a research project proposal and initial research findings in an appropriate scholarly and accessible manner