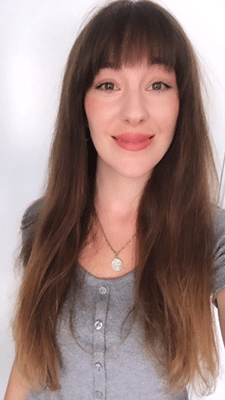 Dr Verity Burke
Irish Research Council Postdoctoral Fellow, Still Lives: Organic and Digital Animals in the Natural History Museum
I am an interdisciplinary scholar working at the intersections of literary praxis, the environmental humanities, and museum studies. The Irish Research Council funds my current project, Still Lives: Organic and Digital Animals in the Natural History Museum, which examines the dialogue between analogue and digital technologies of animal visualisation in their museum context. Its major aim is to reveal the intersections between such technologies and the cultural construction of the animal body during the sixth extinction.
My doctoral thesis undertook collections-based research to deepen our understanding of the role narrative played in exhibiting the body in nineteenth-century scientific collections, during which I also worked as research assistant on Building the Book of Nature: the Poetics of the Natural History Museum (SSHRC, University of Birmingham). Since 2018, I have worked as research associate on funded projects from the AHRC and NFR which bring this attention to intermedial storytelling in the display cultures of our natural history museums into the contemporary period, including Narrativising Dinosaurs: Science and Popular Culture, 1850-Present (AHRC, University of Birmingham) and Beyond Dodos and Dinosaurs: Displaying Extinction and Recovery in Museums (NFR, Universitet i Stavanger).
Selected Research Publications
'Exhibiting Bodies: Museums, Collecting and Knowledge in Nineteenth-Century Literature', Literature and Medicine in the Nineteenth Century ed. Andrew Mangham (Cambridge: Cambridge University Press, 2021).
Co-authored with Dolly Jørgensen and Finn Arne Jørgensen, 'Museums at Home: Digital Initiatives in Response to Covid-19', Norsk Museumstidsskrift, Vol. 6 (2020)
'It's Geology Time: Redesigning the Lapworth Museum of Geology', The Journal of Science and Popular Culture, Vol. 3. Issue 1, (2020), pp.81-101.
 '"A Regiment of Skeletons and an Army of Bottles": Reading the Hunterian Museum in Nineteenth-Century Scientific and Popular Culture', Romanticism and Victorianism on the Net (RaVoN), Issue 69, Spring (2018), https://ronjournal.org/s/3359.
'Reading the Body-Object: Nineteenth-Century Taxidermy Manuals and Our Mutual Friend', 19: Interdisciplinary Studies in the Long Nineteenth Century, Issue 24 (2017). https://doi.org/10.16995/ntn.779
Contact Details
Dr Verity Burke
Department of the History of Art and Architecture
School Of Histories And Humanities
Provost's Stables
Trinity College
Dublin 2.
Email: burkeve@tcd.ie