Sustainable Environment
Sustainable Environment
The Sustainable Environment Theme covers very broad research aspects of sustainability from the points of view of energy, water and food, reducing waste, air and water pollution, as well as conserving and recovering ecosystem health. The growing problem of the unsustainable footprint of the global human population requires innovative future solutions.
Species and ecosystem diversity are being mapped and the effect of the quality of the natural environment on human health is under investigation. Novel materials are being developed, and together with more effective engineering solutions, these are aimed to produce more with less. However, increasing the efficiency of resource use will not alone reduce environmental impacts if it occurs alongside ever increasing rates of consumption. Research around environmental recovery sites and biogeochemical hotspots informs us of survival and recovery strategies. Finally, complex computer models are continually refined to model the future for a variety of climate scenarios, yet only when this scientific understanding is effectively utilised by policy makers will such developments have an impact on environmental quality.
The sustainable environment is a core research focus includes;
Natural variability of systems, climate change, biogeochemical hotspots;
Chemical cycles, raw material exploration, and efficient processing;
Biodiversity, biosensors, health and the environment;
Environmental monitoring, contaminant pathways, water supply, greenhouse gas emissions;
Sustainable enterprise, energy efficient manufacturing, clean energy, sustainable production and consumption;
Anthropocene humanities, environmental governance, science-policy communication and artificial neural networks.
Research Institutes / Centres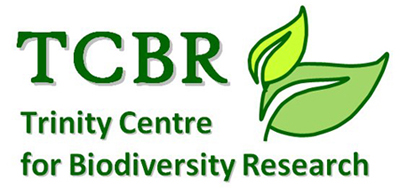 The TCBR brings together researchers from across Trinity to provide a broad base of expertise in a range of biodiversity research areas, enabling research to cross traditional disciplinary boundaries to encompass biological, social, economic, legal and political aspects of biodiversity.

The Trinity International Development Initiative forms an overarching structure to coordinating and promoting International Development Research and education at Trinity. TIDI is a College wide initiative involving all three faculties and multiple disciplines. It is a key enabler in attracting world class researchers and collaborators to Trinity and in giving visibility to and engaging with stakeholders and policy makers.
News