Islamic Feminism and Iran: An interview with Professor Roja Fazaeli, Lecturer in Islamic Civilisations
Professor Roja Fazaeli is the recipient of a Trinity Research Excellence Award for 2020 in the category 'Cherish academic freedom, diversity of scholarship, and pursuit of truth.' Prof. Fazaeli recently spoke to Kate Smyth from CONSULT Trinity about her work.
A problem in many approaches to feminism is how to define what it means to be feminist. Professor Roja Fazaeli, lecturer in Islamic Civilisations at the Department of Near and Middle Eastern Studies at Trinity College Dublin, explores this idea in relation to Islamic feminism and Iran. Based in the School of Languages, Literatures and Cultural Studies, Professor Fazaeli has recently been awarded a Trinity Research Excellence Award. The categories for the awards are based on the Research Charter (launched by the Dean of Research in 2019). Fazaeli has won in the category "Cherish academic freedom, diversity of scholarship, and pursuit of truth."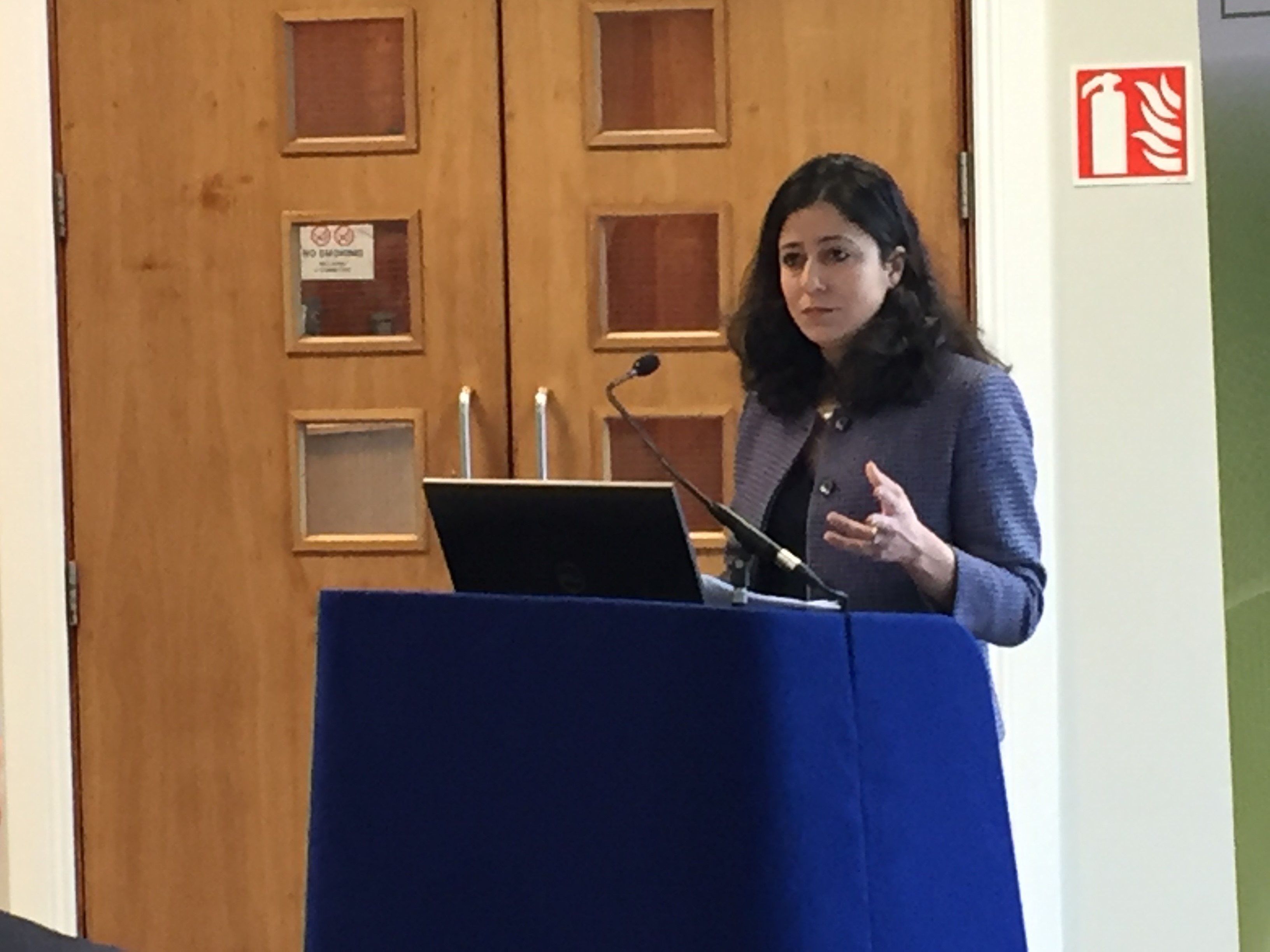 Asking questions, pursuing truth, and maintaining academic integrity has long been at the core of Fazaeli's work, even before beginning her time at Trinity. She is a regular contributor to public discourse in Ireland on socio-cultural and political issues and currently serves as chair of the Immigrant Council of Ireland. Her work has focused on how women's experiences of and with Islam impact their family and political engagements, particularly in the Persianate world and in Europe. When I sat down with her to chat about her research, she explained how various strands of Islamic feminism interpret Islamic texts through feminist lenses. In her work Fazaeli explores a multiplicity of Islamic feminisms that work with traditional religious texts and sometimes also reinterpret them in light of women's rights and gender justice.
The women's movement in Iran, which dates back to the late 1800s, developed alongside political changes in the early twentieth century, particularly Iran's Constitutional Revolution in the early 1900s. In concert with a growing nationalism in Iran in the twentieth century, women sought the right to vote and be elected to political office. They also sought access to education.  During the reign of the Pahlavis, between 1941 and 1979, women in Iran did gain certain rights, including suffrage. This occurred against the background of authoritarian modernisation programs aimed at Iranian industry and culture. Yet Fazaeli makes clear that Reza Shah was not the sole agent of change, rather that "Iranian women fought for these rights."
Over time, this included the right for women to hold political office, and access to divorce and child custody. Up to the end of the 1970s, women marched to assert their rights and have their voices heard. However, the Islamic Revolution of 1979 meant a reversal of many of the freedoms obtained by women during the preceeding years and was marked by the institution of mandatory veiling, a public dress code, and the abolition of rights that had been realized under Iran's 1967/1975 Family Protection Act.
Professor Fazaeli was born in Iran and came in Ireland with her family as a secondary school student. Later, as an undergraduate at Trinity College Dublin, she began translating for asylum seekers in Ireland and became interested in how human rights, gender and religion were intersecting parts of that process. During her Master's degree, she returned to Iran to conduct research for a thesis that focussed on questions of family honour and women's rights in Iran. While there, Fazaeli worked with NGOs and human rights groups and subsequently, in 2004, she was placed under a form of house arrest and was subject to daily interrogations. During this time Fazaeli was supported by Ireland's Department of Foreign Affairs and the Irish embassy in Iran (which was closed in 2011). Eventually, the interrogations eased and she was able to return to Ireland. She completed her PhD in NUI Galway at the Irish Centre for Human Rights.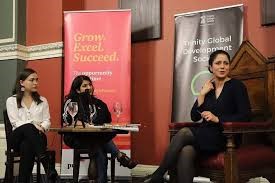 Her work on international human rights law, Islamic law, and women in the Shi'a tradition demonstrates that just as men in religious authority have historically controlled who was authorized to interpret texts, religious texts can also be reinterpreted through feminist perspectives. In the Shi'a tradition Fazaeli studies this with reference to ijtihad, which she references as "an interpretive method that prioritizes human agency in considering the importance of  contemporary social and cultural factors when interpreting sacred texts for the needs of the present time." Some of Fazaeli's most noted work has addressed the training that is required by religious scholars before they can engage in ijtihad and the implications that this educational structure has for religious education at women's hawza (Shi'a seminaries), and ultimately for questions of women's religious leadership.
Professor Fazaeli's present work on the interpretation of Islamic law in Ireland relates to how Irish courts understand and address legal questions that arise in relation to cultural and religious practices, which lay claim to various forms of Islamic doctrine and authority. She is currently seeking funding for an EU-wide comparative study of Islamic family law and the ways in which it is addressed by different national human rights and equality frameworks.
In the meantime, Fazaeli's "Islam and Gender" course in the Department of Near and Middle Eastern Studies remains extremely popular. The high number of students sitting in on the class sometimes means that Fazaeli has to scramble for different classroom space to accommodate them all. It is something she does good-naturedly. After all, she says, "access to questions of gender equality should be at the heart of our research and teaching."
Article by Dr Kate Smyth, Consultancy Development Officer, CONSULT Trinity, Trinity Research and Innovation.

For more information on academic consultancy visit CONSULT Trinity

Find out more about writing for researchMATTERS here.