Professor Lorraine Leeson and Trinity's Centre for Deaf Studies: A discussion of Irish Sign Language and the Deaf Community in Dublin
The story of how
Lorraine Leeson
– Professor at the Trinity Centre for Deaf Studies and Associate Dean of Research at Trinity College Dublin – first became interested in the field of linguistics and deaf studies is not just one of professional and personal development, it is also a story about how Dublin, and Ireland, has changed over the years in relation to social equality.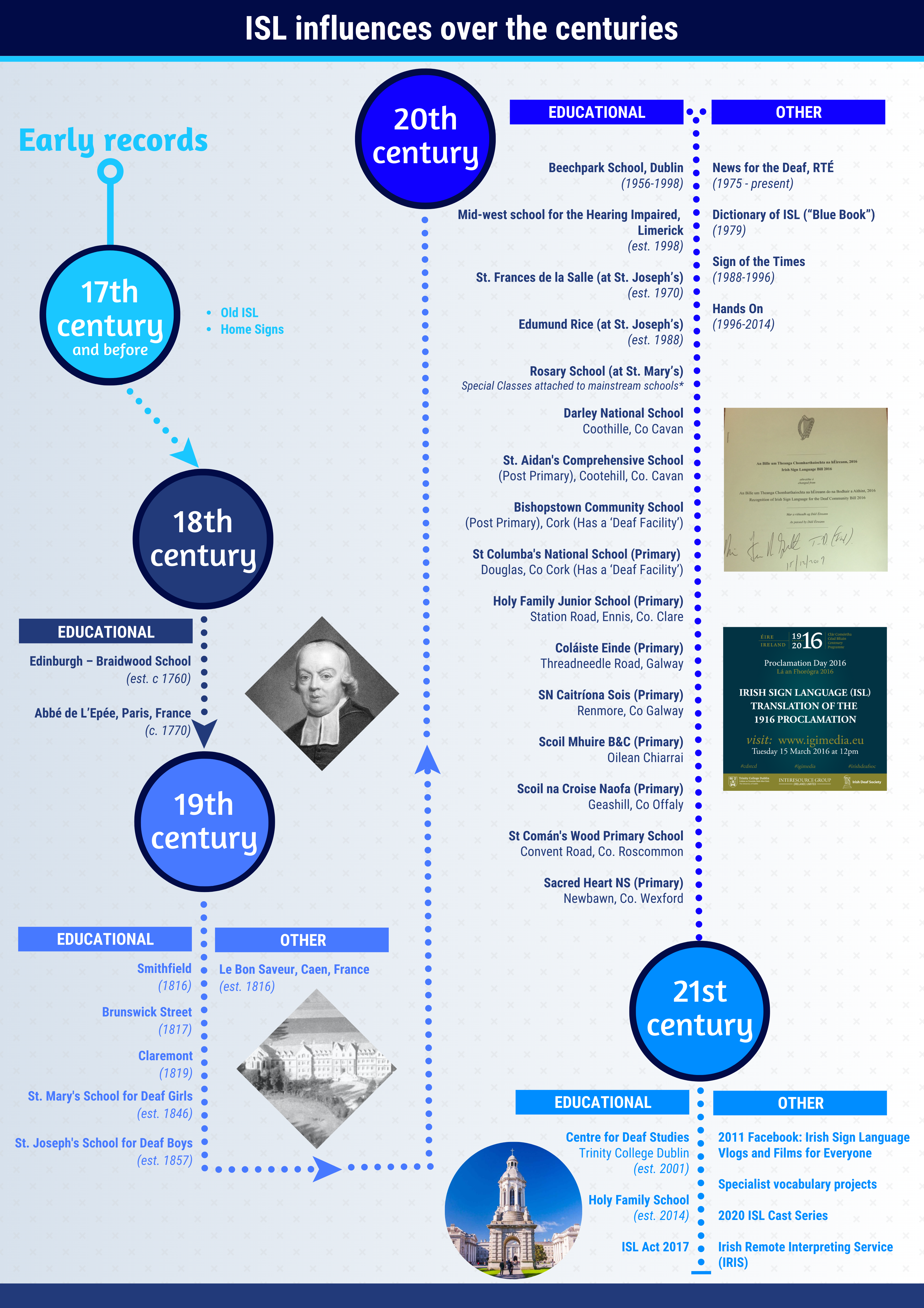 Professor Leeson describes how Cabra, where she grew up, always had a significant deaf community, revolving around the Dominican-founded residential school St Mary's, founded in 1846. While the Claremont Institute for the Deaf and Dumb in Glasnevin was founded in 1816 by Dr Charles Orphen under the patronage of the Church of Ireland, for years St Mary's was the only Catholic school for deaf children. In 1857, the Christian Brothers opened St Joseph's school, which was specifically for boys, and St Mary's was an all-girls school.
Professor Leeson spoke about the social inequality experienced by children in the deaf community, which have continued in different forms over the years. In Ireland, from the 1940s, a focus on "oralism" began to grow, as a rigid approach to this had already been growing in other countries for years. Oralism is defined as "the theory, practice, or advocacy of education for the deaf chiefly or exclusively through lipreading, training in speech production, and training of residual hearing." Under this approach, deaf children were punished in school for using sign language. They were segregated into cohorts of "oral successes" and "oral failures" and were, for example, encouraged to give up signing for Lent. This was a significant discrimination as if a child was not classed as an oral success, they could not sit state exams once the schools for the deaf had signed up to the state exam system. There were numerous allegations of physical, emotional, nutritional, and sexual abuse, according to the Commission to Inquire into Child Abuse. The Dominican Sisters, when questioned under this inquiry, stated that "Oralism was the preferred option from 1947 and that signing was discouraged."
Since then, times have changed. Professor Leeson says that deaf children from all around Ireland were traditionally sent to Cabra for their education. The language used by members of the Irish Deaf community is Irish Sign Language, which is native to the people in Ireland. According to the Irish Deaf Society, Irish Sign Language was unique as there were strong gendered variants of the language; men and women used different vocabulary "due to being educated in separate schools" (St Mary's and St Joseph's). However, today this has diminished significantly. The two schools have now been amalgamated and the gendered variation that once prevailed is much reduced. There is now a Deaf Village in Cabra, designed by the Deaf community, for the Deaf community. According to their website: "The building of the Village ensured that the Deaf community and their organizations have a state-of-the-art place to call home and from which the community can further develop."
Lorraine Leeson's part in all of this came about after she did a Post-Leaving Certificate course in childcare, which had a sign language element, and she took a job in St Joseph's School in 1990. The children there had very little access to information about sign language or the deaf community, and very few opportunities to access technology. There were no subtitles used as standard on television. Professor Leeson wanted to contribute to changing this. She studied Deaf Studies and Interpreting in Bristol and did an MPhil in Linguistics, progressing to a PhD that focused on word order in Irish Sign Language, and eventually a job in Trinity College Dublin.
As well as her academic work, Professor Leeson now also applies her knowledge to make a meaningful contribution to the lives of the Deaf community in Ireland. She has worked to effect positive change in Government policy, to advise Government departments and, for example, to assist in ensuring that sign language interpreters are perceived as essential to criminal, investigative and legal processes. The European Commission-funded "Justisigns" project involved Professor Leeson and her colleagues working to ensure that any sign language interpreters used in Garda investigations or court cases were appropriately qualified.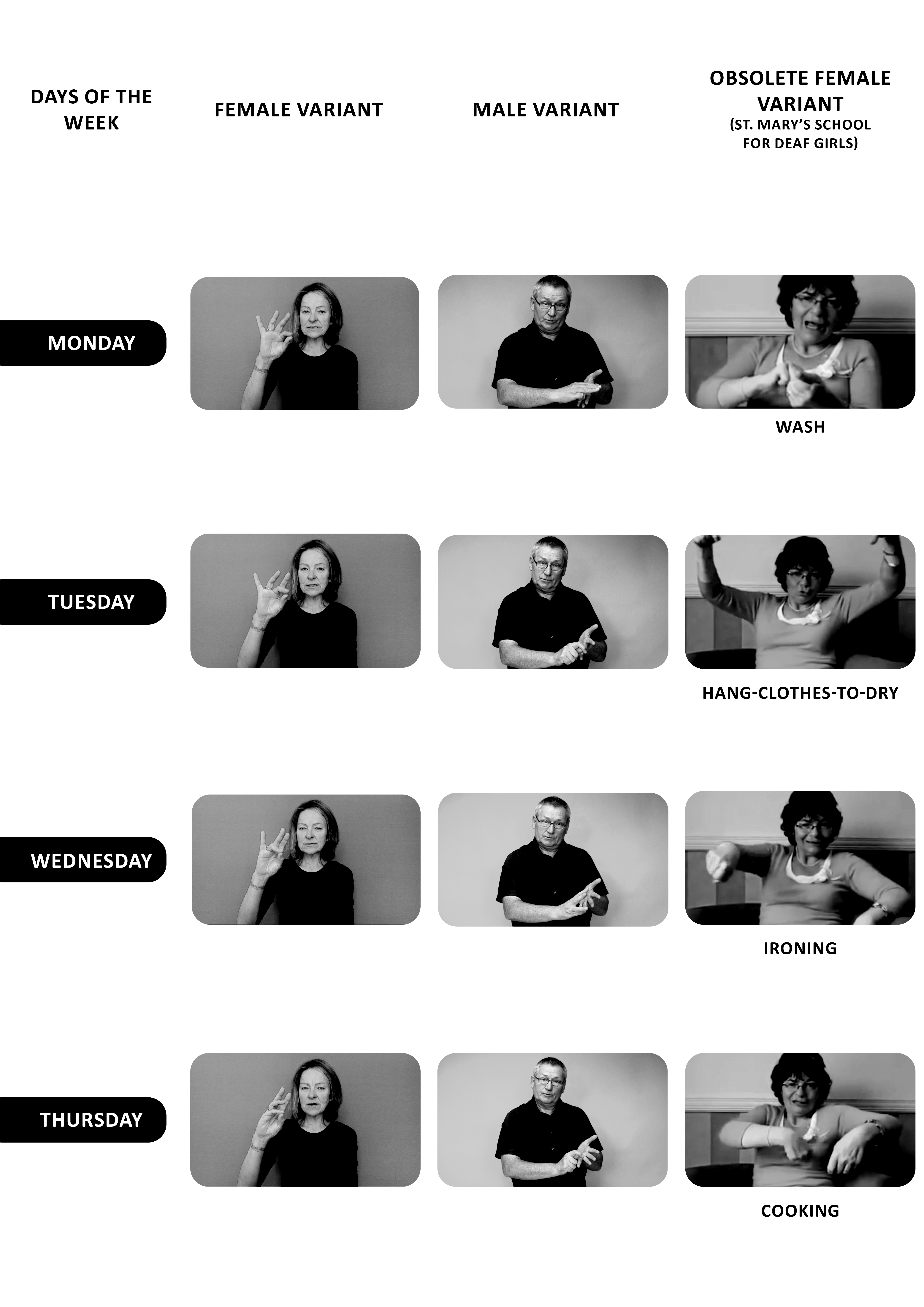 The provision of the same rights to the deaf community as are afforded to the hearing community has not always been the case, and is still a work in progress. For example, the inclusion of Irish Sign Language interpreters, which has become such a familiar sight at our Government's COVID-19 press briefings in recent months, is the result of the Irish Sign Language Act 2017, described as "an Act to provide for the recognition of Irish Sign Language, its use in legal proceedings and the provision of interpretation into Irish Sign Language by public bodies and to provide for related matters." Professor Leeson says that this was being debated at the time of Storm Ophelia in October 2017. It was signed into law on Christmas Eve 2017, an event that leads many in the Deaf community to describe that as their "best Christmas ever."
The Centre for Deaf Studies, which is part of Trinity College Dublin and based on South Leinster Street, was established in 2001, with the goal of increasing the number of qualified Irish Sign Language/ English interpreters and teachers, and developing the discipline of Deaf Studies. While running academic courses, the centre also works closely with the Irish Deaf Society and other groups, such as the Council of Irish Sign Language Interpreters, to "encourage the use of ISL [Irish Sign Language], to make sure that more people are aware of Deaf culture but also to promote research and education in the area of Deaf studies." Currently, Professor Leeson estimates that there are approximately 5,500 sign language users in Ireland, though she points out that this number is significantly higher if one counts the many hearing people who use sign language too. She and her team have contributed to work to develop a register of sign language interpreters, which is essential as it ensures that only sign language interpreters who are registered and are at an appropriate standard can, under the 2017 Act, be used by a statutory body. This means that people in the Deaf community are accurately represented via interpretation and that they receive accurate information. This is essential in situations such as court cases and medical interventions, and very important for issues such as informed consent. According to the CDS website, "past students who have finished the Deaf Studies course are currently employed as interpreters, in schools for the Deaf, teaching ISL or as lecturers in the CDS."
Some of their work relates to research into best practice for the Sign Language Interpreting Service, with whom they are currently running a training course for sign language interpreters who are Deaf. She has recently begun working with CONSULT Trinity, who have been supporting the application of her research in this way. Learning Irish Sign Language is complex as, according to Professor Leeson, sign languages are "like lasagne": they are layered, and performed not just using the hands but also motions of the mouth ("mouth gestures") which can function like adverbs, modifying the signs articulated, so one could sign a verb for "person-walking" and add a mouth movement which adds information about the way one is walking ("with ease", "languidly", and so on). Sign language learners also must learn that when on view – they must be seen and observed – which can be a challenging way to learn, though the performative aspect can have a positive effect on learners too. There is ongoing work on this in the Trinity Centre for Deaf Studies; for example, Dr Sarah Sheridan's work on learning anxiety, motivation and wellbeing for those learning a second language, such as Irish Sign Language.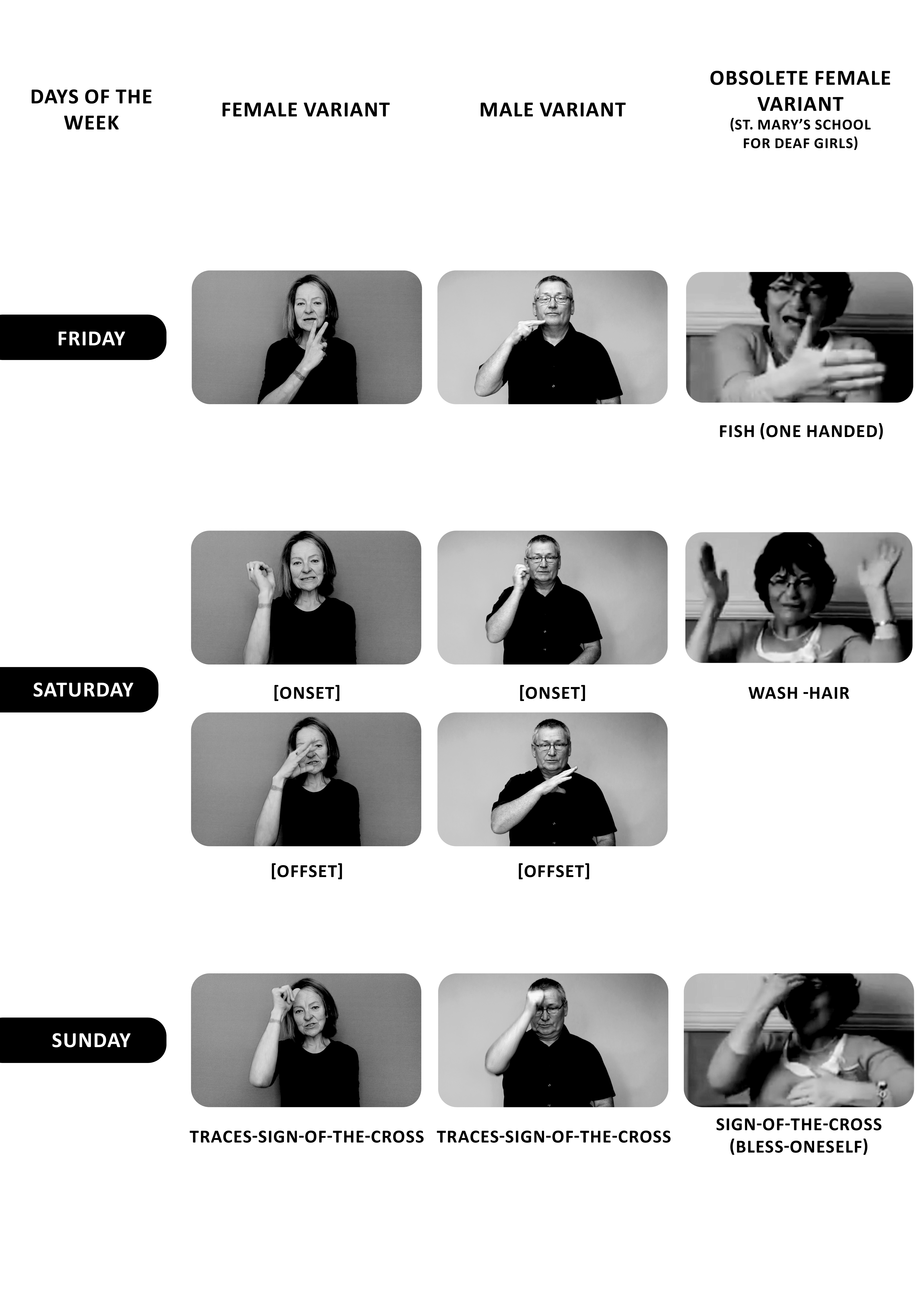 There is also a gender element to this, as 90% of sign language interpreters are women. This can affect not only the perception of the Deaf person by their hearing interlocutors but also the perception of the hearing person/s on the part of the Deaf community member as what is said, how it is said, and by whom can become conflated with the interpreter. Professor Leeson and her colleagues are continuing to conduct research on this. In one of their latest projects, "Justisigns 2", they look at gender-based violence and access to sign language interpreters for deaf women as well as migrant and refugee women who are not English language speakers.
Professor Leeson agrees that when it comes to balancing teaching, research, and community engagement, effective time management is "challenging." She points out that it is important to ask oneself, "why am I doing this?" and "what makes a good academic?" Published widely in the field, she argues that engagement with the Deaf Community and contribution to policy development in the field are also a key part of her job and although it is often "unseen work" it is worthwhile and rewarding. Last week was International Week of the Deaf, celebrating the deaf community and all of its members, and focussing on the theme of "Reaffirming Deaf People's Human Rights." Saturday was European Languages Day, celebrating "the Council of Europe's conviction that linguistic diversity is a tool for achieving greater intercultural understanding and a key element in the rich cultural heritage of our continent." Here, at Trinity College Dublin, the Centre for Deaf Studies continues this work, with the goal – according to their website – of making "more people are aware of Deaf culture but also to promote research and education in the area of Deaf studies."
You can listen to Lorraine talking about how sign language works on our podcast!
Article by Dr Kate Smyth, Consultancy Development Officer, CONSULT Trinity, Trinity Research and Innovation.
For more information on academic consultancy visit CONSULT Trinity
Find out more about writing for researchMATTERS here.