Support to Quit Smoking
On campus supports
Trinity runs regular on campus stop smoking courses. Details here. Trinity also offers one to one stop smoking counselling to Trinity students and staff. To sign up, email health.promotion@tcd.ie and College Health will be in touch.
Supports outside Trinity
HSE Quit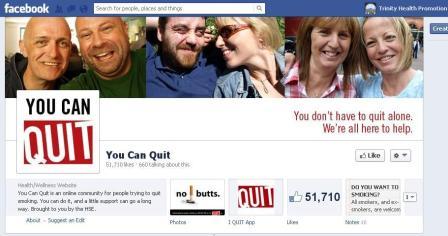 Like this facebook page www.facebook.com/HSEquit and get started quitting smoking. It'll be one of the best things you've ever done for your health.
They are also on Instagram here: https://www.instagram.com/hse_quit/
The National Smokers QuitLine
It doesn't matter how you stop, only that you do. Try everything! The National Smokers Quit line is an excellent resource and has trained counsellors who can help. Phone them on call save 1850 201 203.
Apps for Quitting Smoking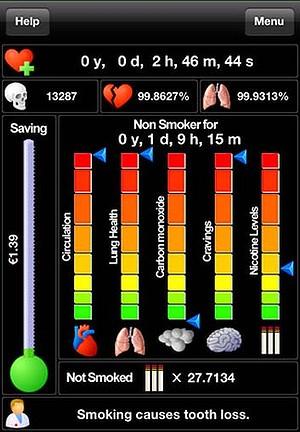 This article in the Sydney Morning Herald highlights some of the best apps for quitting smoking. Well worth a read.
Online Help from Stickk.com
This site might be just the push you need to stop smoking. If you want to, you can pledge money to stop smoking. It's based on the idea that losing something ie money is often more of a motivator than gaining. More details on their website.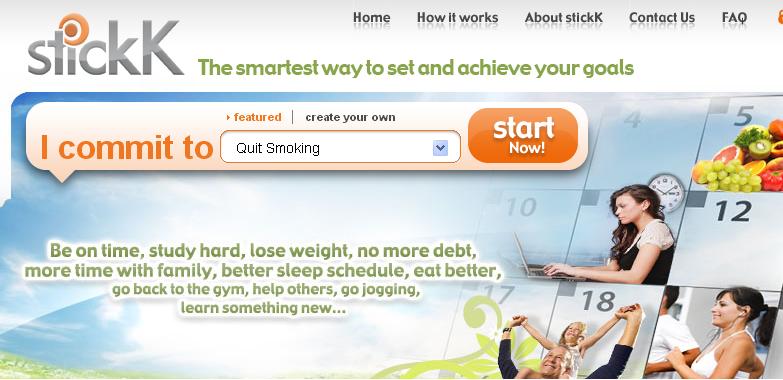 Truth Campaign
Learn more about the dirty tactics used by the tobacco industry to recruit new smokers.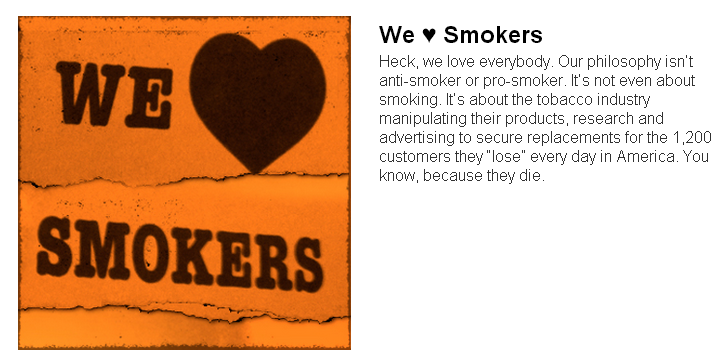 Cigarette Litter
Ronaldo versus Messi? Continuous assessment versus exams ?
As part of Health and Sports Week 2016, Healthy Trinity: Smoking Policy Group would like your help deciding what burning issues we should highlight on new cigarette bins like these that will be installed on campus later in the term. We're installing them to encourage people to dispose of their cigarette butts properly. So far we've come up with Tea v Coffee; Rugby v Soccer; Front of College v Back of College. As you can read, we need your help. The person who comes up with the best idea will win a Trinity Ball Ticket. To submit your idea, email health.promotion@tcd.ie with the subject line Bin Cigarette Butts before the 7th of March.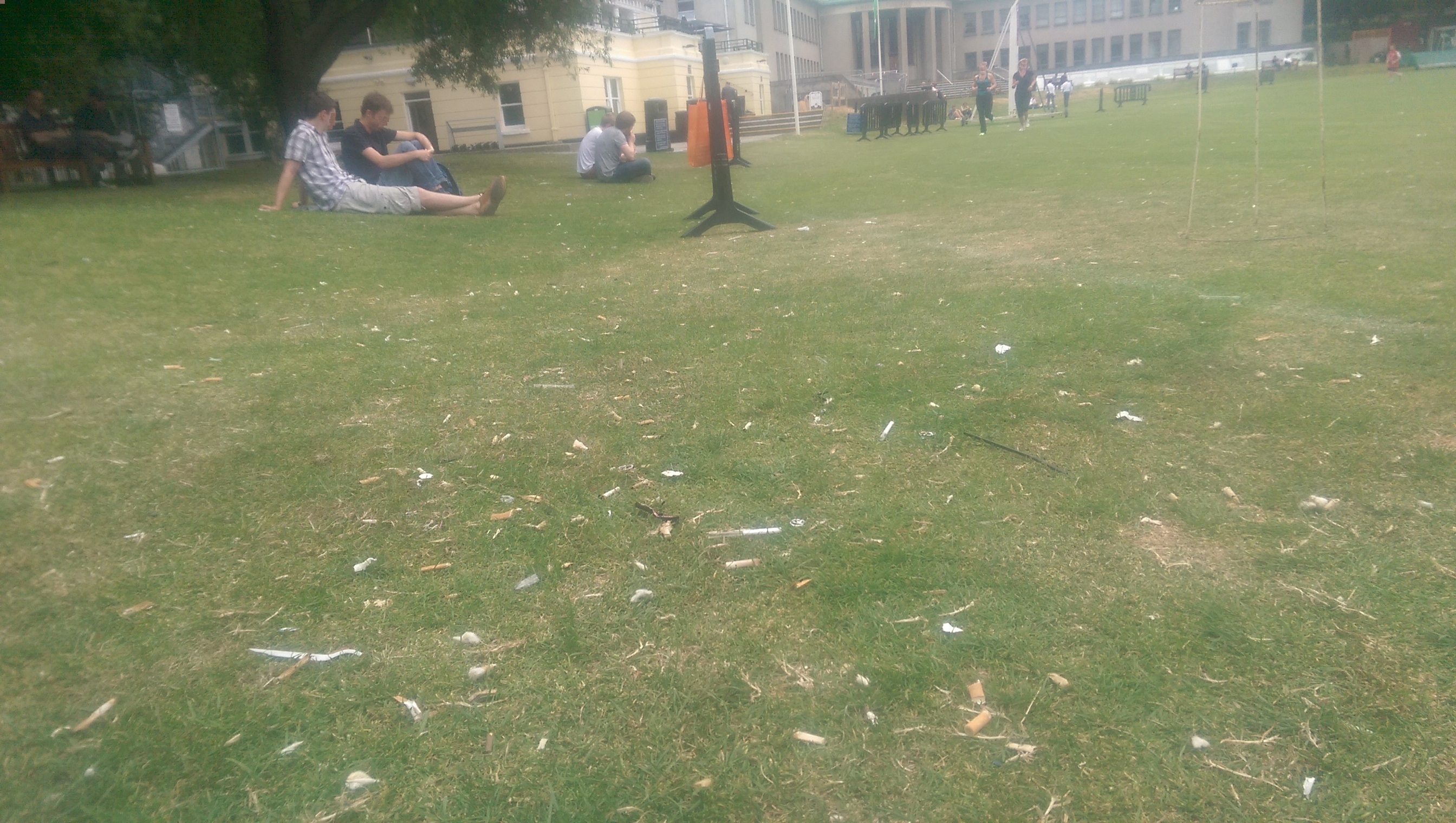 As you can see from this picture taken in July 2015, cigarette litter is a problem on the cricket pitch and is commonly referred to as a "scourge" by the groundskeeping staff. We hope this idea will highlight the issue.
Why quit?
Smoking Body!
Use this tool to see how smoking affects your body. Gruesome details on how it affects everything from your winning smile to your skin and lungs. No good news here I'm afraid, unless of course you're planning to stop.
The benefits of stopping smoking