Trinity's Tobacco Policy
Trinity is a tobacco free campus with three exceptions as per the map below.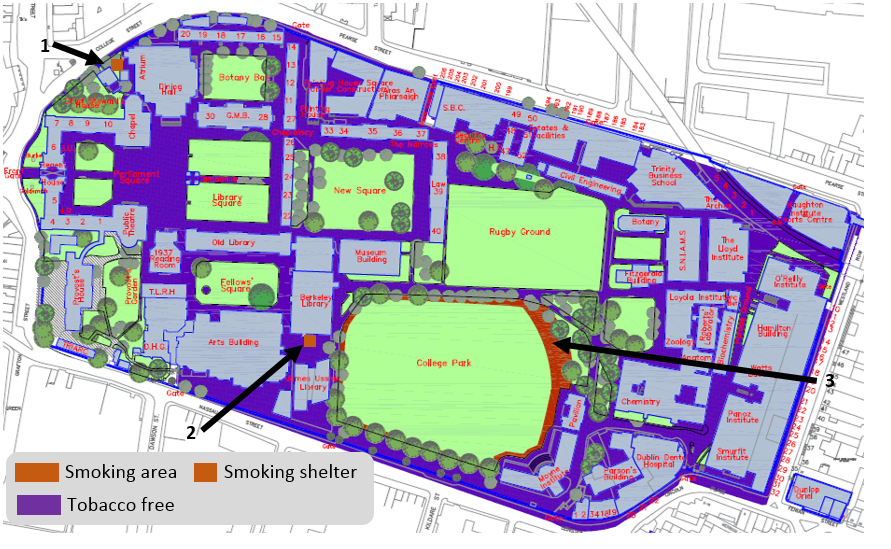 The proposal was accepted by Board in December 2018 is available here.
How was the Tobacco policy developed?
From April 2013 to December 2018, an exploration of how Trinity's tobacco policy could be changed was undertaken. The process included an investigation into become a tobacco free campus, installing smoking shelters on a temporary or permanent basis and implementing tobacco free zones. An outline of the process to date is below. The process was guided by the Healthy Ireland: Tobacco Free Ireland Report and by this document from the National Center for Tobacco Policy in the US.

Signs and Posters about the Policy
The map below shows where signs and posters are installed to remind people of the policy.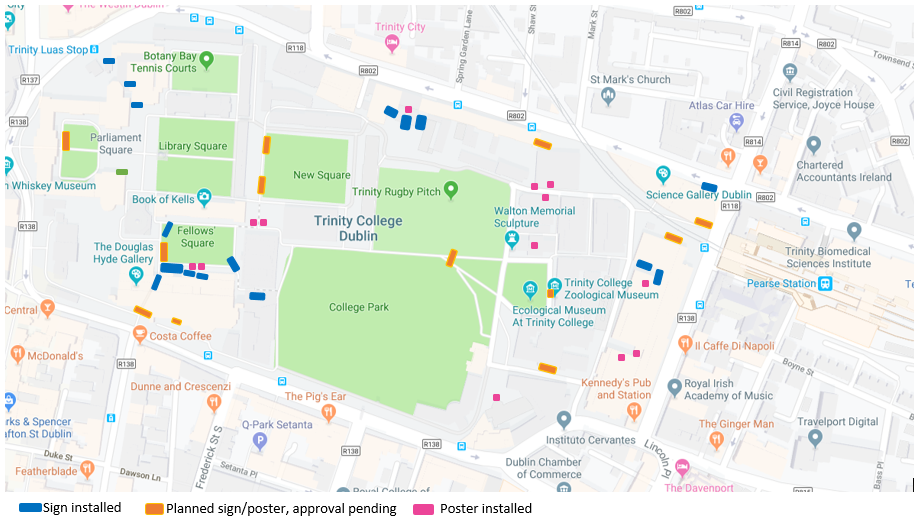 Healthy Trinity: Tobacco Policy Group
The Tobacco Policy Group is a sub-group of the University Safety Committee. It is chaired by Dr. David McGrath, the director of the College Health Service. Other members of the Group include representation from the office of the Registrar, the Students Union, the Graduate Students Union, Secretary's Office, College Safety, the Department of Public Health & Primary Care, the School of Dental Sciences, Staff Unions, Human Resources and Health Promotion.