Healthy Planet, Healthy People - Lobby Lab
Can legislation limit the consumption of tobacco, alcohol and ultraprocessed foods to achieve a healthy planet and healthy people?
 
Register here:
This is a 40 minute lecture followed by a 40 minute workshop. Attendees are welcome to stay as long as they can.
https://www.eventbrite.ie/e/healthy-planet-healthy-people-lobby-lab-tickets-575574337337
This event is in person only and is designed with the following audience in mind: Trinity students and staff, general public.
Background
Humans are consuming too many of the planet's resources and some of this consumption is detrimental to human health. For example:
Tobacco kills more than 8 million people each year globally and harms the environment through deforestation, biodiversity loss, soil degradation, air pollution and waste. In 2018, the latest year in for which data are available, global tobacco profits were €55 billion which is more than the combined profits of for example Coca-Cola, Pepsico, Nestle, Mondelez, Fedex, General Mills, Starbucks, Heineken, and Carlsberg. The tobacco industry is also promoting e-cigarettes and the legalisation of cannabis.
The harmful use of alcohol results in 3 million deaths worldwide per annum and causes harm to the environment through water consumption, waste production and increased carbon footprint. The global alcoholic drinks market is estimated to be US$1,5 billion in 2022.
Ultra-processed foods (UPFs) are foods that have been processed using advanced food manufacturing like extrusion, hydrogenation, hydrolysis and sensory-enhancing processes such as bulking, aerating and foaming e.g.  Pringles.  Processed food may have been subjected to techniques such as freezing and drying to preserve their shelf-life e.g. a tin of fish.  Unprocessed foods have little to no intervention e.g. a bag of potatoes. UPFs contribute to obesity, diabetes, cancer and other health problems as well as having a significant and often overlooked detrimental effect on biodiversity.
Pic 1: Estimate of how control variables for planetary boundaries have changed since 1950s. Green is safe, amber is increasing risk, orange is high risk
Legislative Actions to Limit Harm to Humans
Actions are underway to limit the human and environmental harms of tobacco, alcohol and UPFs. For example, tobacco is controlled using the MPOWER model to achieve reductions in smoking like those pictured (right). Alcohol sales are subject to Minimum Unit Pricing and the food industry is subject to a voluntary code of conduct on reformulation.  Are these legislative actions enough, in the face of a biodiversity and climate crisis?
In speaking about the biodiversity and climate crisis, the Director General of the World Health Organisation Margaret Chan said, "we have solutions, what's needed is decisive action." 
Pic 2: Smoking prevalence in the US in the 20th century.
Aim
This event aims to review legislation that has been put in place to date to limit consumption of products that harm human health and to explore how consumption should be further limited, to protect the health of the planet.
Objectives:
To host a presentation with Trinity academics working in the areas of tobacco, alcohol and ultra-processed foods that:

Shows the harms to the planet and people of consuming tobacco, alcohol and ultra-processed foods
Shows actions taken nationally/internationally to limit tobacco, alcohol and ultra-processed foods.

To facilitate a problem solving and networking session at which presenters and partners develop ideas about decisive action needed to limit tobacco, alcohol and ultra-processed foods
To produce a review and plan that can be considered in the development of the Trinity Sustainability Strategy (Climate Action and Biodiversity).
Pic 3: Clark et al (2019) assessed harms to the planet and people of 15 foods. Where would tobacco, alcohol, UPFs be on a chart like this?
Format:
Person

Purpose

Duration

Start

Finish

Prof. Jane Stout – opening remarks

Introduce: Healthy Planet, Healthy People. Focus on planetary boundaries and the role of consumption.

10 mins

9.00

9.10

Prof. Catherine Hayes – presentation

Tobacco: Legislation in place. How effective has it been? What about vaping?

10 mins

9.10

9.20

Prof. Bobby Smyth – presentation

Alcohol: Minimum unit pricing. Other measures in place to limit tobacco consumption. How effective have they been?

10 mins

9.20

9.30

Prof. Norah Campbell – presentation

UPFs: Reformulating ultra-processed foods: is there an alternative for public health?

10 mins

9.30

9.40

Group problem-solving and networking
Introduction: Martina Mullin – 2 minutes

Sheets of paper will be placed on tables with question such as those listed below. Participants will be asked to answer questions like:

What has been done that is useful?
What are the barriers to change?
How can healthy planet, healthy people be used at a legislative level to control consumption?
What is needed to support changes to protect the planet and people from over-consumption

Please send other questions if you would like to to mullinm1@tcd.ie

30 mins

9.40

10.10

Review of responses to questions

10 mins

10.10

10.20

Next steps

10 mins

10.20

10.30
Speakers
Person

Photo

Description

Prof. Jane Stout –
VP For Biodiversity & Climate Action
(Provost's Office)
Professor In Botany

Jane is a professor of Botany, an internationally renowned expert on pollinator and pollination ecology, and a prominent voice for biodiversity and its value. Her research seeks to understand how land management practices, including agriculture and urbanisation, affect ecological processes and the benefits of nature for humans.

Prof. Catherine Hayes – Assoc Prof/Specialist in Public Health (Public Health & Primary Care)

Catherine is an Associate Professor in the Discipline of Public Health and Primary Care within the School of Medicine. She researches the development, implementation and evaluation of complex interventions to address the preventable global problems of tobacco and obesity. Holding a joint academic/service role with direct links to policy and practice in the Health Service Executive, she uses her leadership to advance national policy implementation, health and health service improvement, and public health advocacy. She is a national public health expert for the WHO Framework Convention on Tobacco Control. Within Trinity she is the Academic Lead for the Healthy Trinity Tobacco Free Programme.

Prof. Bobby Smyth – Clinical Professor (Public Health & Primary Care)

Bobby is a Clinical Professor in Child & Adolescent Psychiatrist, who has acted as clinical lead across three adolescent addiction services in Dublin since 2003. He is a Clinical Senior Lecturer with the Department of Public Health & Primary Care in Trinity and has published over 75 scientific papers in the field of addiction. He is vice-chairperson of Alcohol Action Ireland.

Prof. Norah Campbell – Associate Professor (Trinity Business School)

Norah is an Associate Professor of Marketing at Trinity Business School. She researches tactics of the food industry lobby and the strategies of food marketing, especially for ultra-processed food brands. She has recently established a multisectoral academic research collaboration which aligns medical, marketing and public health expertise to better understand the commercial determinants of public
health in Ireland.
Why this is an appropriate action for Trinity
This event is organised by Healthy Trinity in partnership with Trinity Sustainability as part of Health and Sports Week 2023 with the theme of Healthy Planet, Healthy People.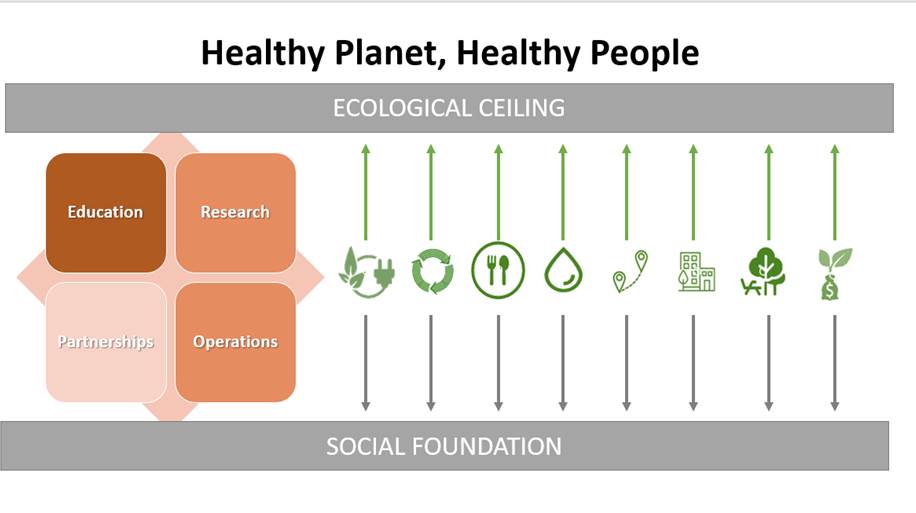 Useful reading
In 2018, the Lancent published this Social Lobbying: Call to Arms for Public Health