Hear from our Graduates
Éamonn Fahey
Political Science and Geography (Single Honors Political Science) Graduate, June 2014
"The Political Science Department provided me with an exceptional academic experience. Over my four years of study, I developed a well-rounded understanding of the subject. With one of the country's best resourced libraries, a vast online academic infrastructure and a department staffed by world leading academics, the university really helped develop my capabilities as a political scientist.  I would recommend the department to any student with an interest in social science looking to begin a challenging and rewarding journey."
Rebecca Kilbane
PPES Graduate, June 2012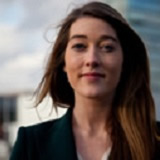 "I graduated from PPES in June 2012. One of the main reasons I was attracted to PPES as a course was the opportunity to study in the politics department in Trinity. First year provides a broad introduction to Political Science so you can get an excellent overview of the discipline. Having a broad knowledge of politics complemented my study of the three other disciplines I was studying. In second read I took International Relations and History of Political Thought, which allowed me to study the greatest historical and modern political scientists. The Politics Department also allows you to choose from a number of great international universities where you can spend a year or semester abroad. I studied in the University of Copenhagen taking masters level classes in international ethics and peace & conflict studies. If you take politics with you until fourth year you must take Contemporary Politics Issues. This two-hour seminar allows students to make presentations on political issues they are passionate about helping students to develop strong communication skills. In fourth year students develop strong relationships with their lecturers who have weekly open room session to answer your questions and give advice and feedback on your work to ensure that you have the best chance of achieving the highest grades. Having a politics as part of my degree has equipped with me strong analytical and problem solving that are very attractive to employers."
Ross O'Mahony
History and Political Science Graduate, June 2012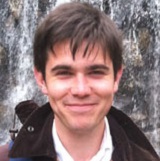 "I thoroughly enjoyed my degree in political science at Trinity College. My four years at Trinity gave me a thorough grounding in the fundamentals of modern political science. From Introduction to Political Science in first year all the way up to my specialist subjects in fourth year I was exposed to the latest research and theories, but also taught how they impacted in the real world. I benefited from great lecturers and teaching assistants who were at the forefront of their respective fields. The combination of lectures and tutorials was particularly beneficial and enjoyable. The smaller classes led by graduate students give you the opportunity to discuss and debate topics from the lectures and to really delve into key issues in political science. They are a great way to not only encourage and facilitate peer learning but also to hone key communication and presentation skills invaluable for any career. My degree also helped me develop strong research and writing skills that I use on a daily basis. I really appreciate the education I received from the Department of Political Science, as a result of my four years I have a thorough grounding in a wide variety of political subjects from international relations to the history of political thought. I was also able to specialise in particular areas of interest such as issues in contemporary politics and African politics. I would definitely recommend a degree in political science at Trinity College to any prospective student."
James Walsh
BESS (Joint honors Political Science and Economics) Graduate, June 2011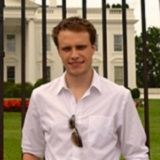 "I loved my time studying economics and political science at Trinity College Dublin. The academic culture was rigorous and lively while the physical environment, Trinity's campus, was beautiful and historic. My lecturers were experts in their field and my fellow students were some of the smartest people I've ever met. In addition to lectures, each class had a tutorial group led either by graduate students or the lecturers themselves, which offered excellent opportunities to learn from our peers. For these reasons, I think that Trinity offers an intellectual environment that is matched in very few other places in the world. Both the economics and political science departments offered a variety of theoretical and applied classes, which helped me hone not only my writing and analytical skills, but also my public speaking and teamwork skills. I now work at the World Bank in Washington DC, where I rely on the skills I acquired at Trinity every day. When I speak to other Trinity graduates, who work all around the world (from New York, to Cairo, to London, to Paris, to Kigali – to name just a few) we always agree that Trinity left us extremely well prepared for graduate school and the workforce."
Patrick Quigley
BESS (Joint Honors Economics and Politics) Graduate, June 2009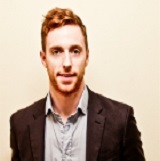 "I studied Political Science as part of BESS. For me, the best quality of the course was the teaching structure. Firstly, lecturers are passionate about educating their students. They offered one-to-one sessions during their office hours. Courses included tutorial groups that were usually no larger than 15 students. This was a great opportunity for us to share perspectives and learn from each other. My final year subject, Issues in Contemporary Politics, was a standout example of actively learning in a small group. During these classes, we were required to present a brief lecture on a topic of our choice to the class and field questions. This was a great lesson in learning to communicate and research effectively.
Another strength of the course was that students could tailor it to suit their needs. In BESS first-years were given a high-level, contemporary introduction to the subject, allowing them to decide if it was right for them. Courses later in the degree were more focused and covered a wide variety of subjects like the history of political theory, contemporary political institutions and east and central European politics. These varied not just in their content but their assessment style. Some were mostly exam-based while others were almost entirely assignment-based.
The final thing I'd add is that studying politics taught me how to structure an argument – a skill that has been really valuable to me since graduating. I work in Finance and many people would assume that the other half of my degree, economics, is what qualified me to do this. While technical skills are great to have, I find myself using on a daily basis the analytical and communicative skills I learned while studying politics."