Hear from our Graduates
Below you can find some reflections from our recent graduates. In addition, titles of MSc research dissertations can be found on the MSc Graduates page.
Christian Rummel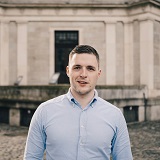 Class of 2022, MSc in International Politics
As James Joyce wrote in Dubliners, real adventures do not happen to people who stay at home, they must be sought abroad. Looking back, having come to Trinity from abroad, I can best describe my time here at Trinity as precisely that: an unforgettable adventure that helped me grow academically as well as personally.
I profited immensely from the course's strong emphasis on academic training in research design as well as quantitative and qualitative methods, its international outlook, and my inspiring professors, experts in their fields, who brought their cutting-edge research and passion for international relations to the course. Not only did they inspire us and created a great learning environment in class but were always happy to help us with our research and any questions we had.
Most importantly, I got to know the most amazing people from all over the world, be it China, Finland, India, or the United States who became great friends and almost immediately made me feel at home in Dublin. We shared a passion for politics and international relations, which made for many fruitful discussions in and out of class. So, if you are, like I was over a year ago, contemplating coming to Trinity for the MSc International Politics, you are in for an exciting adventure at one of Europe's most prestigious universities.
Conor McKinnon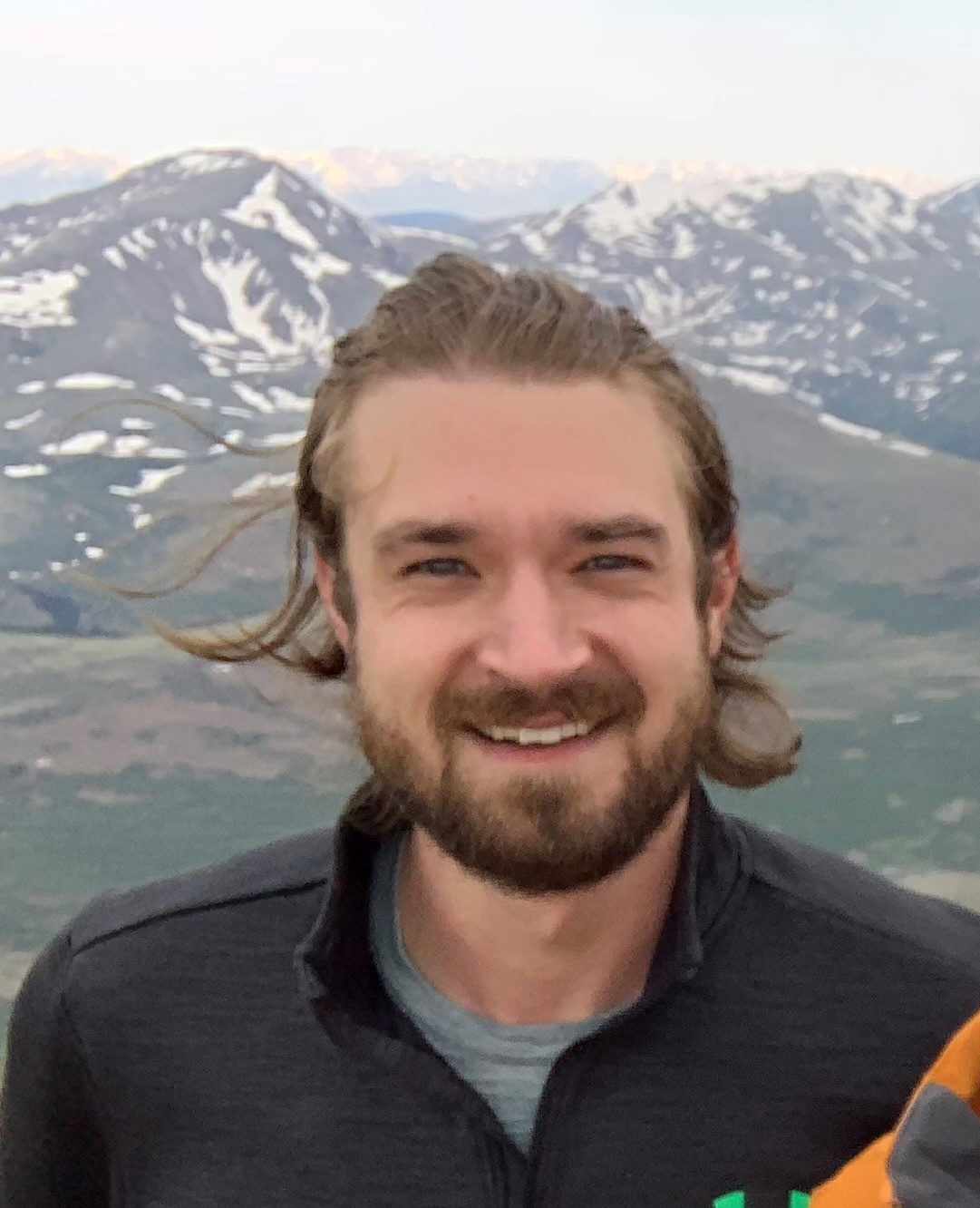 Class of 2021, MSc in International Politics
The politics masters program at Trinity is one of a kind. The curriculum is thoughtfully designed. It progresses logically—first, with classes that have a familiar feel to undergraduate work, and eventually, to the fundamentals of social sciences research design and finally to producing original research independently. Trinity's campus location in Dublin could not be better.
One of the more remarkable aspects of the experience was the minimal turbulence in a time clouded by Covid-19. Our seminars transitioned from the classroom to Zoom during the year but remained just as focused and productive—a testament to the advanced planning of the TCD staff. The students in the class of 2021 were a resilient and collaborative squad, and the faculty deserve praise for their agility (and patience). And, not to be overlooked, Irish students in the course totally outdid themselves with their efforts to introduce international students to all parts of the local culture.
Schuyler Miller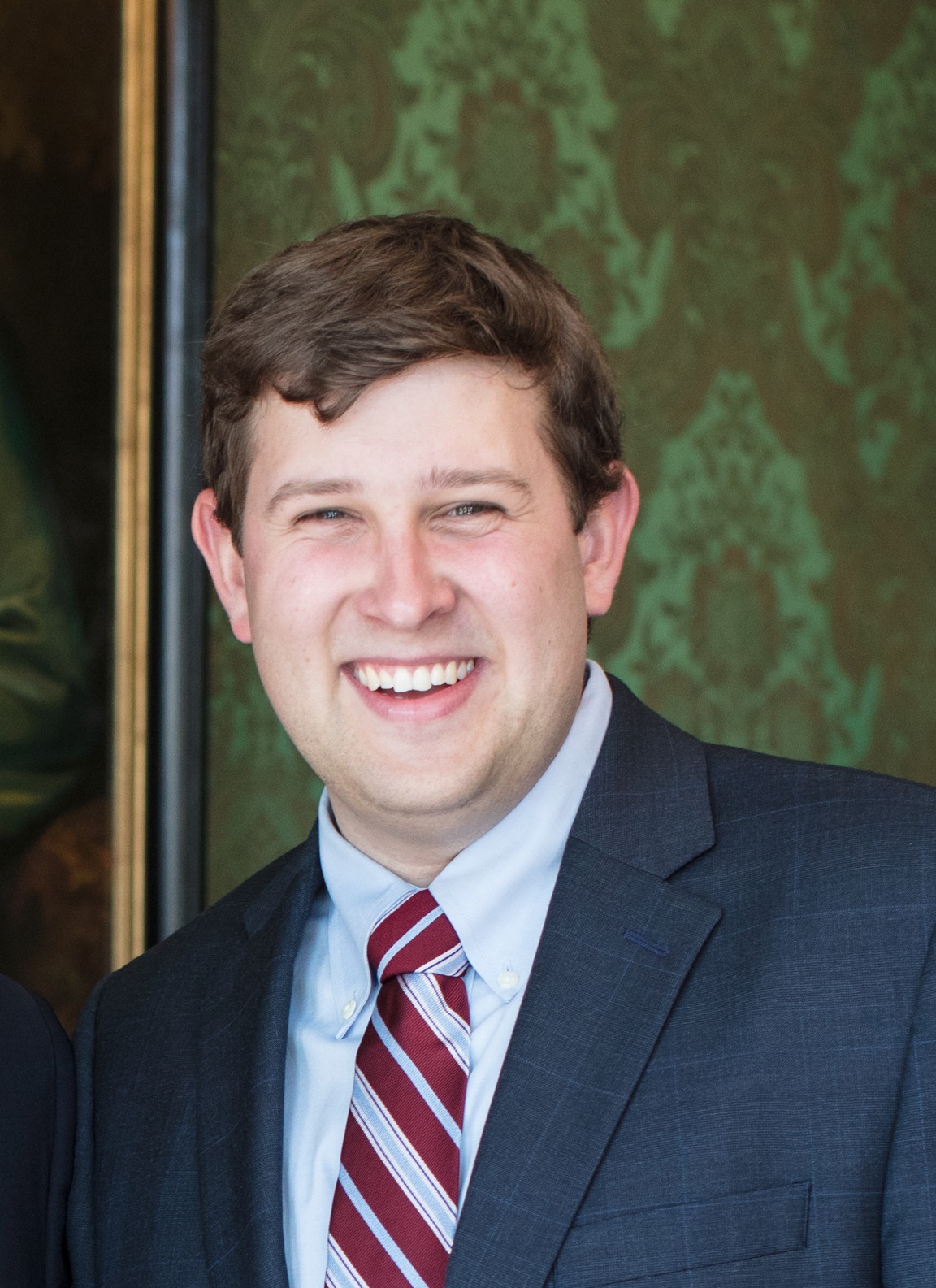 Class of 2019, MSc in International Politics
I can best characterize my experience in Trinity's M.Sc in International Politics as a vital tutorial in the potential and limitations of social science. The coursework provided a foundation in the rigorous scientific research process, as the modules in research design and methods sharpened my skills in constructing and examining quantitative and qualitative studies. I also valued the programme's mini-modules on diverse topics ranging from European policy-making to international development.
The programme's focus on independent research was evident immediately. Throughout the course, I developed my dissertation with faculty support, particularly from my dissertation supervisor; even when they lacked expertise, they recommended research and real-world developments. I draw on the knowledge and skills I gained during my dissertation, which focused on understanding if anti-corruption norms influence governance reforms, in my current work with the U.S. State Department.
I was most grateful for the classmates the programme assembled. The diversity of their nationalities, experience, and academic perspectives informed our theoretical and practical conversations about everything from constructivist theory to research on why governments build state capacity. I relish these relationships and know I will keep in touch with many of them going forward. Trinity College is an inspiring place and offers learning opportunities featuring both academics and practitioners, in and out of the classroom. If you're interested in this programme, I hope you will explore it.
Clare O'Donohoe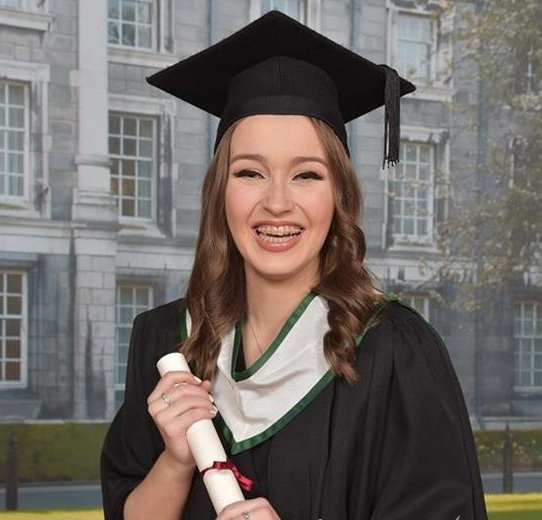 Class of 2019, MSc in International Politics
By combining a focus on independent scientific research with guidance from an excellent cohort of faculty members, the MSc in International Politics is a unique opportunity for students to undertake rigorous academic training in an increasingly important field of studies. The standard of education at Trinity College is recognised across the world, giving graduates a competitive edge when seeking employment or applying to PhD programmes.
During the programme, students can select modules that are simply not available in similar postgraduate programmes, and there truly seemed to be modules suited to every individual. This variety reflects the diverse academic and professional backgrounds of the faculty members and it was great to have had the opportunity to learn from them and their experiences in the field. The structure of the programme facilitated engaging in-class debates and discussions, helping students to challenge their pre-existing conceptions of on-going political issues and learn about new political theories and perspectives.
Aside from the academic structure, the programme attracts students from all over the world with different backgrounds. Students have the sense that not only are they learning from the faculty members, but also from their fellow classmates. While the analytical nature programme can be challenging, I found the challenge easier by knowing that many of these people will be lifelong friends.
Samuel Johnston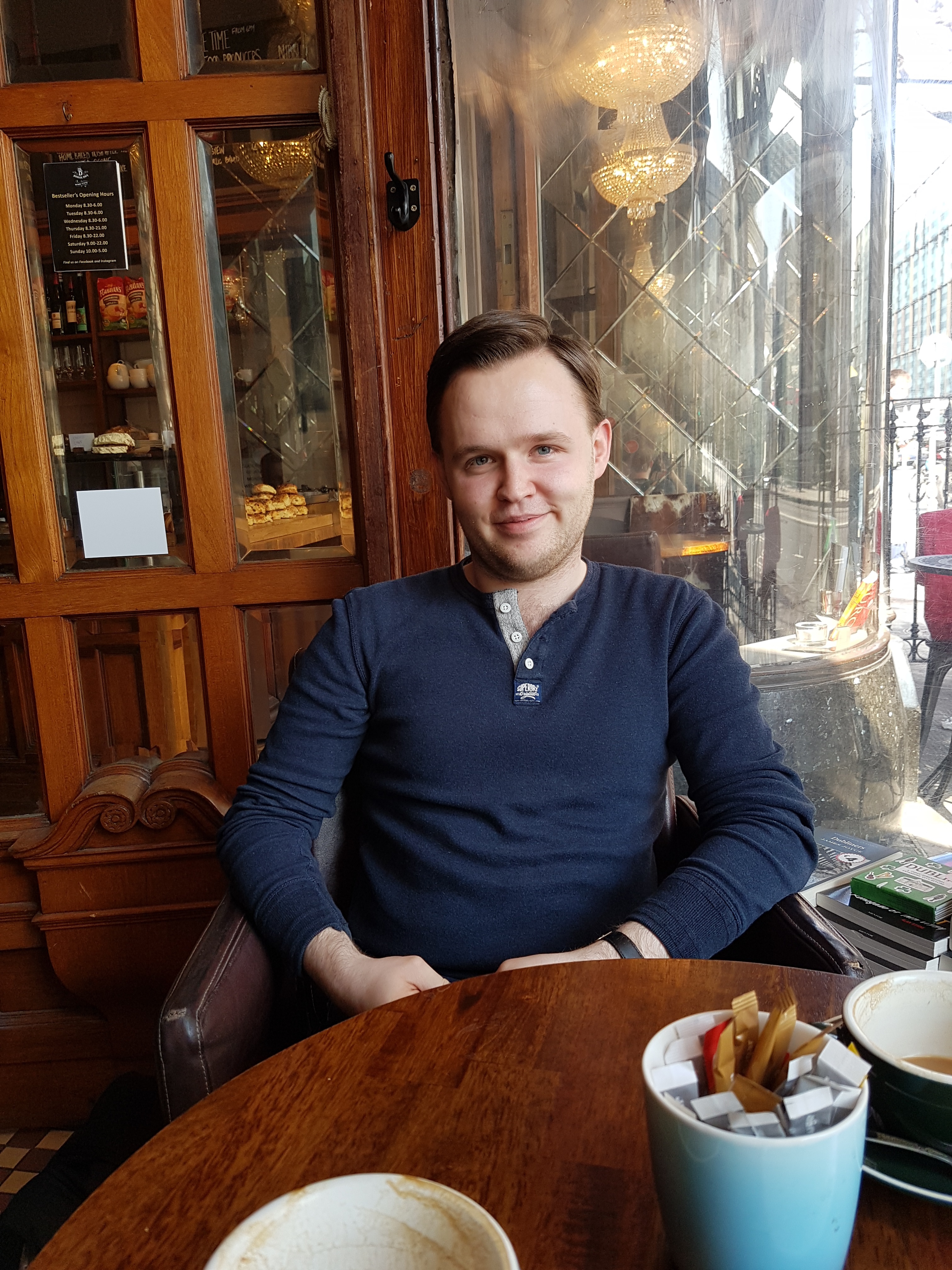 Class of 2018, MSc in International Politics. Samuel is now a PhD student in the Department.
Undertaking the MSc in International Politics was a highly positive and beneficial experience, with it enabling me to develop both my analytical skills and my knowledge of areas that interested me. The structure of the programme greatly enabled development in both of these areas, with research design and quantitative methods modules enabling the development of analytical and research skills, and the substantive modules and dissertation enabling us to apply these skills to areas that interested us. In this way, the MSc has a good balance between methodological and substantive modules. The dissertation, in particular, was a great experience as it enabled us to apply the skills we learnt to either an area we want to pursue for further research or an area we want to work in. Throughout we were both assisted, and challenged, by professors producing top-quality research, who were also able to encourage the development of our analytical skills. Irrespective of whether you want to do a PhD or work in other areas after, this programme will provide you with the ability to succeed in both spheres.
Brigid Francis-Devine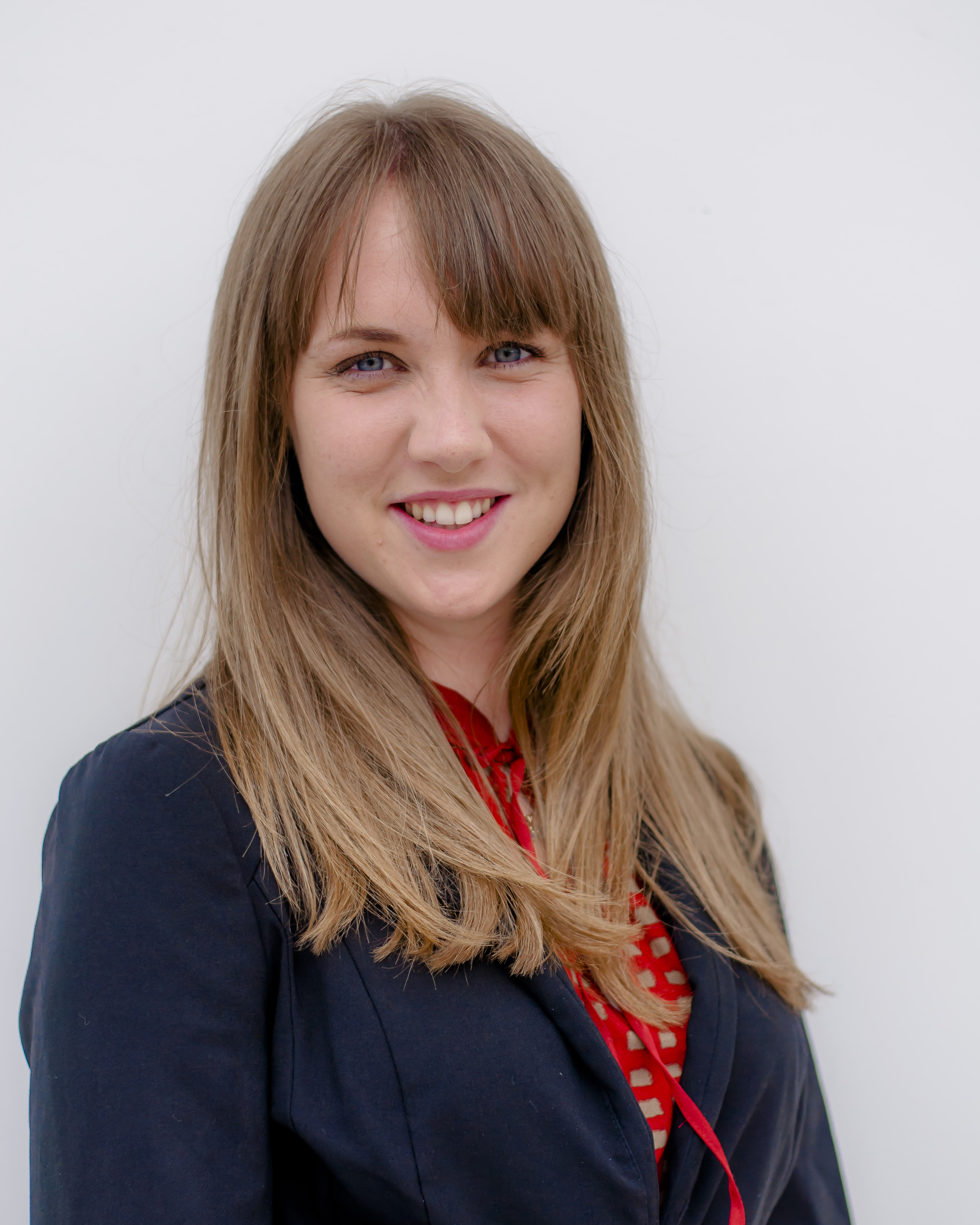 Class of 2018, MSc in International Politics
The MSc in International Politics attracts students from all over the world, with a range of expertise and academic backgrounds and the course's structure meant that we had regular, in-depth discussions and debates about a wide range of aspects of international politics. In this way, I was introduced to new political theories, structures, policies and perspectives, and had the opportunity to explore the areas which interest me.
Though this is a taught Master's and the faculty are quite hands-on, there is a focus on independent research, and the regularity of assignments and quality of feedback gave me a chance to really hone my writing style, research skills, and presentation technique. Since graduating, I have worked in the Department of Foreign Affairs and the ESRI, and this MSc certainly helped me obtain and excel in these roles.
Trey Hines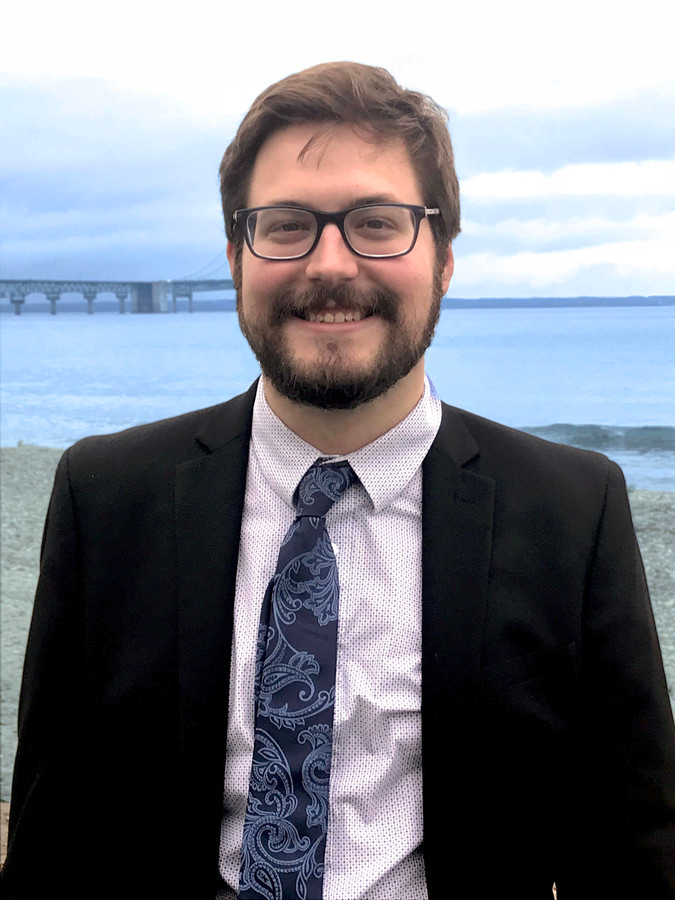 Class of 2017, MSc in International Politics
The MSc in International Politics combined the best of in-class and self-directed learning. The professors, each of whom are experts in their field, gave us the tools and opportunities to hone our critical thinking and writing skills in a constructive, classroom setting, but also encouraged us to explore new texts and ideas on our own outside of class. The breadth of class subjects reflects the depth of faculty knowledge and helps students find what interests them most. In giving students such wide latitude in their academic and research focus, the professors ensure that our dissertations are on topics that motivate and inspire us to do top-quality research. The quantitative instruction we receive in class provides an excellent foundation to learn more thorough and complex analyses on our own or with the help of our dissertation advisor.
Since finishing the program, I have worked as a Legislative Director in the Michigan House of Representatives, where I'm regularly tasked with helping draft and analyze complex budgets and legislation. Though my work has not been directly related to my dissertation topic, the skills that I acquired at Trinity have been vital to my success.
Oguzhan Turkoglu
Class of 2016, MSc in International Politics. Oguzhan is now a PhD student in the Department.
In addition to the welcoming staff, knowledgeable faculty and great friendships, what I appreciated most in the masters was the approach of conducting scientific research.
I learned invaluable skills that I have applied to my future research.
Derrie Murray
Class of 2015, MSc in Politics and Public Policy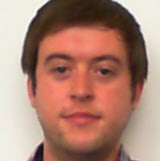 The emphasis was on self-directed learning, with the Professors providing strong support, and facilitating engaging weekly discussions on the materials that we were studying. The wide variety of courses on offer allowed us to explore different areas of political science, and equipped us with a broad understanding of different theories and issue-areas.
The dissertation, then, allowed us to pursue our own particular areas of interest, and we were given a wide latitude in this regard. My own particular area of interest is in the Eastern enlargement of the EU and, with careful guidance from my supervisor and other members of faculty, I was able to produce a piece of research that I am proud of. Support was provided every step of the way, with weekly seminars that allowed us to discuss the progress of our research, and to receive feedback from professors and fellow students.
All in all, it was a very positive experience that provided me with a structured learning environment, while also allowing me to pursue my own particular interests. The emphasis on critical engagement with the literature has provided me with better analytical skills, and I have also gained useful quantitative research skills which should stand to me in the future.
Stephanie Kelly
Class of 2014, MSc in International Politics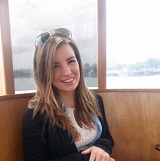 I decided to take the MSc in International Politics because of the fantastic support I had from the faculty in the Political Science department during my undergraduate study, as well as the international recognition that the department garners.
I use skills acquired during the programme every single day in my role as Global Strategy Analyst for an investments firm. The analytical nature of the course, combined with a quantitative grounding, gives students an edge over more theoretical politics courses. The lecturers really go above and beyond in terms of support and challenging students to think harder, go further and question pre-conceived notions we all started with.
Political science is far from an ivory tower endeavour; in my work, markets are more and more concerned about geopolitics. The MSc has given me the knowledge and confidence to contribute to the ordinarily technical investment process.
Fionn Jenkinson
Class of 2012, MSc in Political Science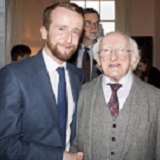 I really enjoyed doing my MSc in Political Science in Trinity. The engaging approach of the faculty is what really stands out. Taking part in constant seminars and class discussions forced me to develop my critical thinking and allowed me to gain a strong understanding of the subject matter. In comparison to my undergraduate studies, which were mostly lectured based, this was a completely different and refreshing approach. I was constantly popping into the offices of staff to discuss assignments and different ideas for papers.
It's three years since I graduated and I'm still in touch with staff the odd time which I think says a lot.
The modules covered in the MSc were very interesting but also useful in both jobs I've had since graduating. International Political Economy, European Politics and Quantitative Research Methodologies are the ones that I have found of greatest use in my particular roles. The quantitative skills that can be developed in the specialised modules, as well as in my thesis, are a kind of hidden strength of this MSc. Trinity is a great college and a lovely place to study so I would certainly recommend it.
Clarissa Unger
Class of 2011, MSc in Comparative European Politics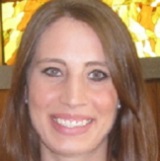 The decision to do the Masters program in Comparative European Politics at Trinity College was one of the best decisions I have ever made. The professors are brilliant, the coursework is engaging, and the diversity of the other students in the program allowed me to take away more from the experience than I ever thought possible. I instantly felt at home at Trinity, which made it all the easier for me to work hard and perform to my fullest potential throughout the program.
Since finishing the program, I have moved to Washington, D.C. and am the Outreach Director for an organization that brings together progressive leaders and organizations in an effort to collaborate on effective public policy messaging. While my work now is mostly focused on domestic U.S. policy, this course gave me the analytical skills necessary for understanding complex public policy, the confidence to voice my thoughts and opinions on various issues, and the ability to appreciate differing viewpoints of how government institutions should work and function. Trinity's Political Science Department offers a world-class education, and I am very proud to say this is where I received mine.
Laura Schwirz
Class of 2010, MSc in Comparative European Politics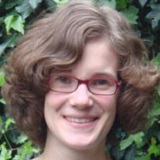 The decision to do a PhD in Political Science at Trinity College Dublin has been based on the superb experience that I gained during my studies for the Masters in Comparative European Politics. Throughout the year, I received substantial support and advice from the department which helped me refine my research question. The variety of courses that were offered as part of the programme have helped me to explore different areas in Political Science and provided me with a substantial overview of the current research in this area.
Having discussed the option of doing a PhD with several members from the Department, I decided to continue doing research on the impact of party leadership evaluations on vote choice. Thanks to several meetings with my supervisor and other members of staff, I was able to develop a clear understanding of the literature on this topic and, more importantly, was able to write a detailed research proposal that allowed me to additionally map out the territory for my own thesis.
Finally, I would like to mention that I thoroughly enjoyed studying European Politics at Trinity College because of its superb teaching and learning environment. Not only was I provided with a detailed account of the literature in key areas of Political Science, I also learned relevant research skills such as writing a good thesis proposal and acquiring quantitative research skills.
William Quill
Class of 2010, MSc in Comparative European Politics
The Masters in Comparative European Politics served as a very good education in political science at an advanced level. Through the prism of European Union institutions, it provided a strong framework for the study of political behaviour at both the institutional and individual level. It also prepared us for thesis-writing, which I wrote on the effect of transfers in Irish elections. Since finishing the course, I have been active politically, working on Fine Gael's general election campaign across Dublin, most closely with Eoghan Murphy, since elected as a TD for Dublin South-East.
Kali Peterson
Class of 2009, MSc in Comparative European Politics
The Trinity program granted me an international perspective I would not otherwise have had. The classes were great, with teachers genuinely devoted to their students and their subjects, and with fellow scholars from every walk of life. I also appreciated the opportunity to investigate a subject deeply and to produce work of my own.
Now I'm working on a law degree at Fordham University in New York City, focused in international nonprofit law. I have found my background in Political Science to be invaluable in analyzing laws and policies, and I hope to continue to apply my skills in my internship in Ghana this summer. My friends from the program find themselves all over the world, working in universities, for governments, for think-tanks and nonprofits, shaping the world in a myriad of ways. I highly recommend this program.
Benjamin Hammer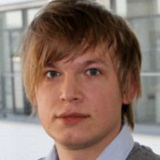 Class of 2009, MSc in Comparative European Politics
The Department at Trinity has a strong analytical approach to Political Science. With the help of fantastic teachers I soon discovered how fruitful this can be. I was assisted in every stage of my research and I could always rely on the advice of Trinity political scientists. The versatility of topics and methods taught were outstanding. I truly enjoyed it! I now work as a journalist for Germany's international broadcaster Deutsche Welle TV.