HAU24010 Painting and Sculpture in the Italian Renaissance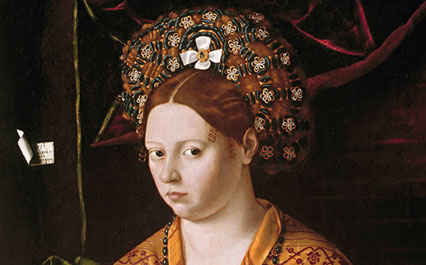 This module is an exploration of Italian art and its contexts from c.1300 to the late 1400s. The era is distinguished by a revival of interest in Italy's classical past and the emergence of Humanist philosophies; the impact of both on artistic production will be investigated.
Module Organisers:
Duration:
Contact Hours:

2 lectures pw, and 1 seminar per fortnight

Weighting:
Traditional themes in art, such as religious subject matter, will be analysed as will the development of new secular themes including portraiture and classical mythology. The role of patronage, civic and private, the dissemination of Italian Renaissance ideas throughout Europe and the rising status of the artist will be considered and formal issues of style, art processes and production will figure prominently.
Learning Outcomes:
Upon the successful completion of this module students should be able to:
Understand of the key developments and the chronology of Italian art from the early fourteenth century
Identify key painters and sculptors and their works and significant trends and variances in stylistic approach within different Italian art centres.
Critically engage with a range of texts, primary and secondary, which have shaped the historiography, methodologies and theories associated with the period
Understand the function and the meaning of a range of art forms and imagery within differing cultural frameworks, including patronage
Understand the processes and materials of painting, sculpture and the graphic arts
Present art historical arguments in written and presentation form, supported with relevant visual evidence