HA1010 Introduction to the History of European Art and Architecture I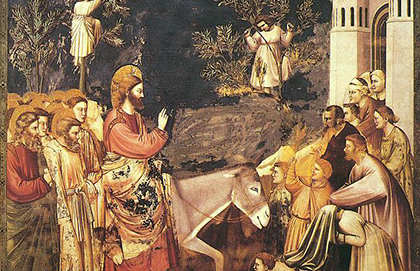 This module offers a survey of Western art and architecture up to c.1520. It provides an introduction to the critical analysis of artworks, including painting, sculpture and building types.
Module Organisers:

Dr Peter Cherry, Professor Christine Casey, Dr Rachel Moss, Dr Melanie Hayes

Duration:
Contact Hours:

3 lectures and 1 seminar per week

Weighting:
Assessment:

Assessment comprises course work (essay and slide test) and an end of semester examination. The examination consists of one 3-hour paper. Candidates are required to answer four questions, one of which is a compulsory photographic question which involves identifying and discussing selected works of art and architecture.
The module considers such matters as the iconography of major religious and mythological subjects, issues of style, the functions of works of art and architecture, as well as the range of technical methods employed by artists. Art works are considered in the context of influential factors such as historical period, geographic location, and the prevailing social, political and religious environments.
Learning Outcomes:
Upon the successful completion of this module students should be able to:
outline the chronology and main evolutionary stages in European art and architecture between c.700BC and c.1520AD
identify the major works of selected artists and architects during the period, their subject matter and key stylistic characteristics
discriminate between major building types and the design issues that arise in the different phases of European architecture
explain, using appropriate vocabulary, the typology and functions of visual art and imagery at key historical points over the period
apply knowledge accurately to comment on works of art and architecture, plans and elevations covered in the module