HAU11003 Introduction to the Practice of Art History 1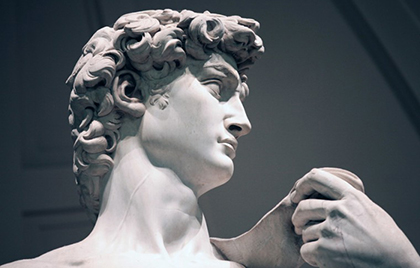 This module introduces students to the different techniques and materials used by artists and architects through the ages.
Module Organisers:
Duration:
Contact Hours:

1 lecture per week, 1 two-hour seminar per fortnight

Weighting:
Assessment:
Course open to:
[M=mandatory; O= optional]

Single Honors (M), Joint Honors (M), Columbia dual degree (M)
Students will also be familiarised with the appropriate terminologies used in the analysis of artworks and structures. In addition to a weekly lecture, smaller, less formal seminar groups. engage with artworks and buildings at first hand to enable discussion and interpretation.
Learning Outcomes:
Upon the successful completion of this module students should be able to:
analyse the basic structural methods and processes of design and construction of works of art and architecture, using appropriate vocabulary
Exhibit knowledge of a range of materials and techniques employed by artists and architects in different periods and an awareness of the impact made by materials and techniques on the work of art
undertake informed and critical analysis of works of art, and communicate their conclusions clearly in written and oral forms
demonstrate a familiarity with the public collections of art and key buildings in Dublin