HA7039 The Artist and the printed image; concepts, technologies and dissemination (c.1900 – present)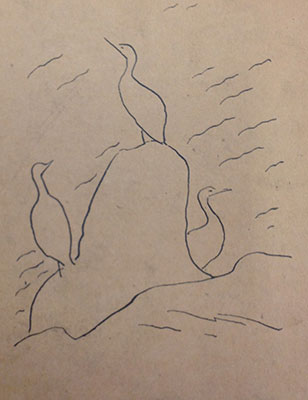 For centuries artists have engaged with producing multiple images from a single design, conceptually, creatively, and commercially. This module will examine the practice and theories associated with the production, function and dissemination of printed images in modern and contemporary Irish art. Developments in the technologies of making and in the distribution of reproduced images, from the wood cut to photography, from silkscreen to the digital, will be traced from c.1900 to the present day.  The contribution of Irish artists to original printmaking, printing and publishing history, advertising and graphic design, and the role of printed/multiple images in contemporary practice, such as installation art, will be examined within its artistic, social and cultural contexts. The consumption, promotion and impacts of such practices be considered in conjunction with Benjaminian theories of 'aura' and 20th-21st century debates on authorship.  Artists' talks, studio and gallery visits will be an important part of the course.
Module Organiser:
Contact Hours:
Weighting:
Assessment:

The module is assessed by a combination of oral presentations, practical exercises and written assignments
Learning Outcomes:
On successful completion of this module, students should be able to:
Identify and critically discuss the key developments of reproductive and original printmaking, illustration and graphic design from 1900 to contemporary practice.
Identify and analyse key stylistic movements and associated principles within Irish modern and contemporary art.
Critically discuss original print works, reproductive images, illustrations, graphic design, and the techniques involved, using appropriate terminology.
Critically discuss the significance of the printed image as a cultural agent, including its contribution to the dissemination of political and cultural agendas.
Evaluate key printed image histories and associated theoretical texts.