Official launch of new M.Sc. in Immunotherapeutics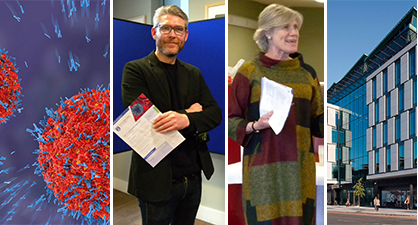 The new MSc in ImmunoTherapeutics was officially launched on April 11th 2019 with the first intake of students in September 2019.
In this exciting and multidisciplinary degree students will study the immune system in cancer, autoimmunity, infection and neurodegeneration and how cutting-edge immunotherapies are revolutionising the treatment of life-threatening and debilitating diseases. This includes the exciting technologies of DNA/RNA vaccination, antibody, stem cell and CAR T-cell therapies, and immune-checkpoint blockade. Skills in business development, entrepreneurship and bioprocessing will be provided and core to the program is a 6-month project with industry.