Welcome to the website of the Irish Language Office, Trinity College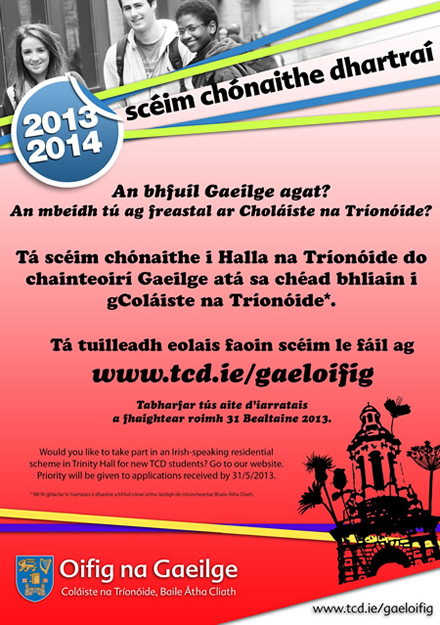 The Irish Language Office exists to promote the Irish language in College, among both staff and students. The Irish Language Officer works with Coiste na Gaeilge in College to achieve this aim. The Office provides services and information to the College authorities and community concerning the Official Languages Act, and supplies a translation service to staff. The Office also administers College's Irish Language Residency Scheme for students.
In this site, you will find information on Irish as a living language in the life of College: classes, social events and the Irish language residency schemes. A Welcome from the Provost can be read here. The student Cumann Gaelach is one of the largest student Irish societies in the country. Trinity College's Department of Irish is located in the Arts Building.