Irish language classes in Trinity
The Irish Language Office offers free Irish classes for students and staff of Trinity College Dublin in each teaching term. These are language classes and do not offer certification. Further information on Trinity's Irish degree courses can be found on the Department of Irish's website here.
Four levels are offered, from beginners to upper intermediate level. Classes take place on a weekly basis over six or eight weeks on campus or online. Each class is approximately 50 minutes in length. The classes are offered to students and staff of the university only.
Irish language classes for Michaelmas Term 2021 will begin in October. An email will be sent to students and staff in late September with further information and an outline of the registration process.
General Information
Classes are available to both Trinity students and staff, including retired staff.
There are a range of levels available (see guide below).
The subject matter of the courses is compatible with the European Certificate in Irish (TEG), an internationally-recognised qualification. Certain financial support is provided to staff or students who wish to earn this qualification. Please contact the Irish Language Office if you are interested in taking a TEG exam.
Classes are free of charge.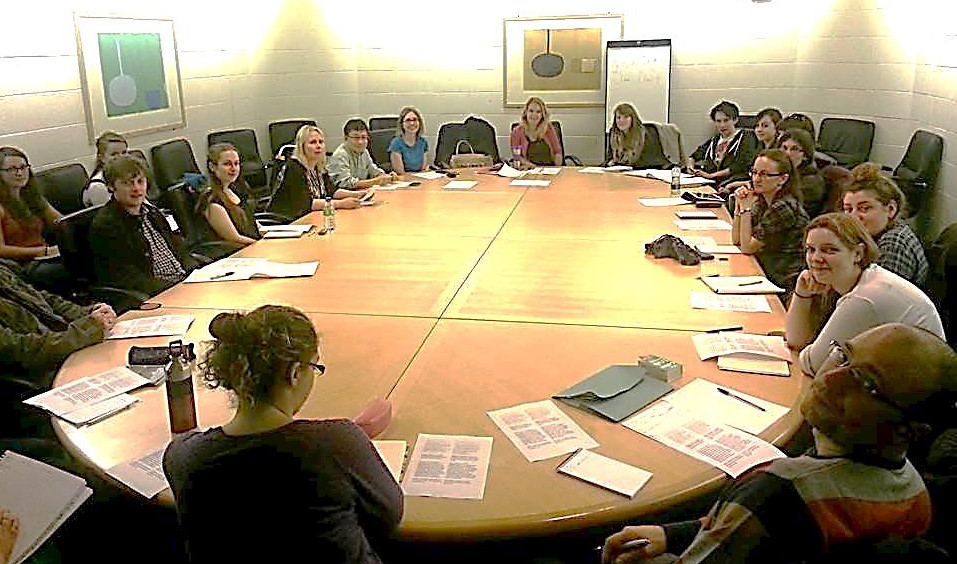 Guide to Levels
Beginners (A1)
For people who have never learned Irish before. You will be able to hold a basic conversation by the end of the course.
Elementary (A2)
For people who have learned Irish before, but who only remember a little of the language.
Lower Intermediate (B1)
For people who have a reasonable level of Irish but who may lack confidence in using it.
Upper Intermediate (B2)
For those who have a good level of Irish and wish to further enhance their spoken Irish and grammatical accuracy.
Opportunities to speak Irish
There are many ways you can practice your Irish outside the classroom in Trinity:
A weekly conversation circle is held online in place of "An Chéadaoin @ an Bhutrach" which was traditionally held in the Buttery Restaurant every Wednesday. It is open to staff, students and the general public. Please email gaeloifig@tcd.ie to be added to the mailing list for this event.
The regular Irish staff lunch is cancelled for this term.
Information on events throughout the year can be found on the Irish Language Office's social media channels: Twitter @GaeloifigTCD / FB @GaeloifigTCD / Instagram @GaeloifigTCD
An Cumann Gaelach hold weekly events online every Tuesday. Further information on their events during the year can be found on Twitter @CumannGaelachTCD / FB @CumannGaelachTCD / Instagram @CumannGaelachTCD
An Scéim Cónaithe (Residency Scheme) students hold Irish language events throughout the academic year. Further information can be found on FB @AnSceimTCD / Instagram @SceimTCD