Irish language classes in Trinity
Hilary Term 2022
The Irish Language Office offers Irish classes free of charge to staff and students of Trinity College Dublin. Classes will begin on Monday 7th February 2022 and run for 8 weeks (excluding Study Week, 7-11 March). Classes will take place online on a weekly basis and last approximately 50 minutes. Four levels are offered, from beginner to upper intermediate level. These are language classes and certification is not given at the end of the course. Further information on Trinity's Irish degree courses can be found on the Department of Irish's website here.
Registration
You can register online at the link sent by email to Trinity students and staff. Please note that if you have registered for an Irish class with the Irish Language Office/Gaelchultúr previously, you must log into www.gaelchultur.com using your email address and password and then complete the registration form. Please ensure to include your student/staff number and your TCD email address on the form. If you have forgotten your password, please click on "Lost Password?", enter your email address, and your password will be sent to you.
General Information
Classes are available to both Trinity students and staff, including retired staff, and are free of charge.
Four levels are provided for (see guide below).
The subject matter of the courses is compatible with the European Certificate in Irish (TEG), an internationally-recognised qualification. The Irish Language Office provides support to staff and students who wish to take a TEG exam. Please contact gaeloifig@tcd.ie for further information.
Gaelchultúr adopts a communicative approach whereby emphasis is placed on the spoken language and conversation in the classes. Grammar is taught in context, as it is needed. Reading and writing opportunities are limited.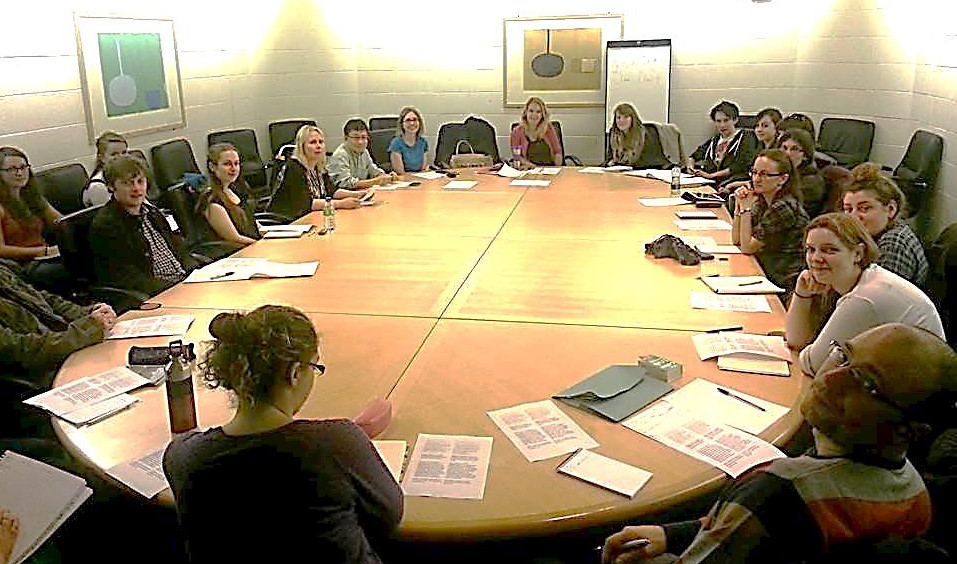 Guide to Levels
Beginners (A1)
This level is aimed at those who have no knowledge of the Irish language or who know only a few words and phrases. The class is not suitable for anyone who has recently attended a beginners course or who has studied Irish at secondary school. The emphasis is on developing speaking and listening skills and grammar is taught in context for the most part.
Elementary (A2)
This level is suitable for those who have already attended a beginners class or who are able to communicate at a basic level in Irish (e.g. they can greet people and introduce themselves). The material covered in the beginners class is revised at the beginning of the course but the class then progresses to other topics not covered at the lower level. Emphasis is again on developing speaking and listening skills and grammar is taught in context for the most part.
Lower Intermediate (B1)
This level is intended for those who have studied Irish at school, perhaps a good number of years ago, who understand a great deal of the language but have had few opportunities to use it in recent years. The emphasis is on developing speaking and listening skills, but students are also given the opportunity to read and to write the language. Grammar is taught in context, as it is required.
Upper Intermediate (B2)
Suitable for people who are comfortable speaking Irish and who use the language from time to time – in a social context, for example. Participants have an opportunity to extend their vocabulary and to learn more about Irish grammar. The topics discussed in class are more challenging than those covered at the lower intermediate level and there is also a greater emphasis on reading.
Opportunities to speak Irish
There are many ways you can practice your Irish outside the classroom in Trinity:
A weekly conversation circle is held online and welcomes staff, students and memers of the public. It is hoped to hold the conversation circle on campus again this term. Please email gaeloifig@tcd.ie if you would like to participate in this activity.
Information on events throughout the year can be found on the Irish Language Office's social media channels: Twitter @GaeloifigTCD / Instagram @GaeloifigTCD / FB @GaeloifigTCD.
Please contact the Irish Language Officer at gaeloifig@tcd.ie if you would be interested in taking part in a weekly staff lunch.
An Cumann Gaelach hold weekly events throughout the year. Further information on their activities can be found on Instagram @CumannGaelachTCD / TikTok @CumannGaelachTCD / Twitter @CumannGaelachTCD / FB @CumannGaelachTCD.
An Scéim Cónaithe (Residency Scheme) students hold Irish language events throughout the academic year. Further information can be found on Instagram @SceimTCD / TikTok @sceimtcd and FB @AnSceimTCD.