Education for Children with Intellectual and Developmental Disabilities in Ireland: New Resources from Trinity College Dublin, and Renewed calls for Action
A new range of supports for children with intellectual and developmental disabilities and their families has been
launched
by Trinity College Dublin. The resource is entitled
InterAcT, Accomplish & Thrive
and has been developed through a collaboration between the
ADAPT
Centre and academics from Trinity's School of Psychology, Dr Olive Healy and Dr Rhona Dempsey.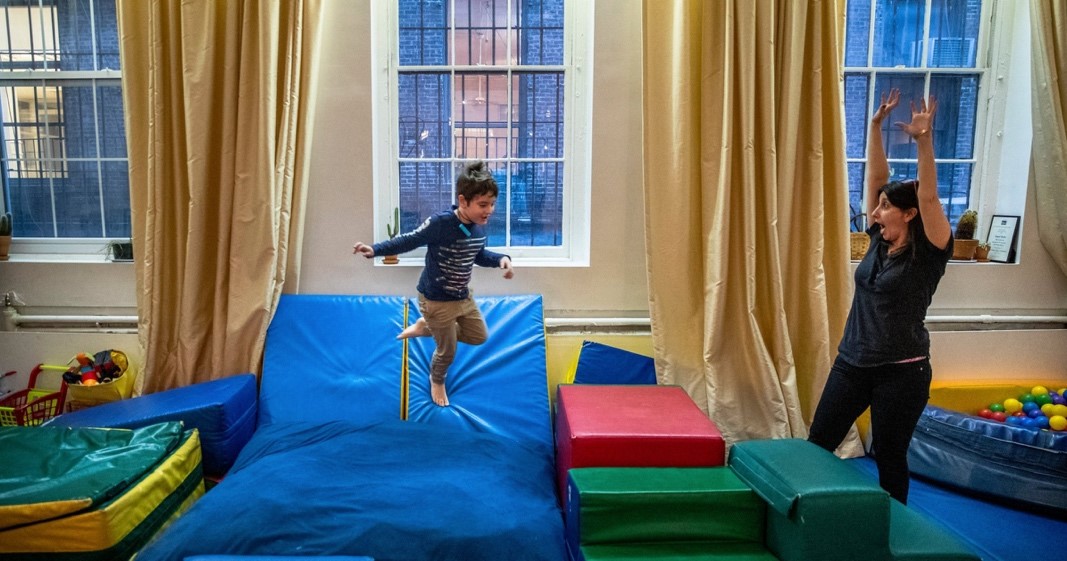 This is a new set of tools, aimed at providing guidance and support to children and their families during the COVID-19 crisis while schools are closed, and while many parents and children with intellectual and developmental disabilities are experiencing increased physical, psychological, and emotional strain.
Parents across Ireland have been trying to figure out how to teach their kids from home (to whatever extent that is possible). However, for children with intellectual disabilities the situation is more difficult. For example, in April 2020, an article in The Irish Timesdescribed parents' fears about how children with autism are more negatively impacted by school closures. According to Adam Harris, chief executive of the charity AsIAm, children with autism need "routine, structure and predictability, all of which have now vanished." This has resulted in increased distress and anxiety for children at home.

InterAcT operates through Trinity's School of Psychology and the ADAPT Centre and is supported by Enterprise Ireland, Science Foundation Ireland, and Quality and Qualification Ireland. The new website from Trinity is aimed at alleviating some of the anxiety and disruption for parents and children. It provides tools that are "designed to be accessible and support parents to select strategies most suited to their family situation, and meet their most pressing concerns." According to Dr Olive Healy from the School of Psychology, "our intention is to communicate scientific methods to parents to use." For example, the website shares information about the latest developments in relation to protecting children against the virus, as well as guides for managing anxiety and maintaining a daily routine and schedule.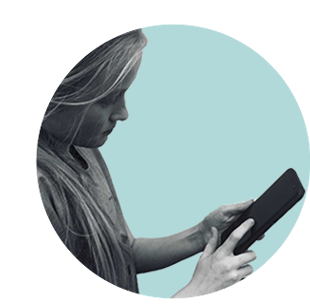 Many parents are worried about children falling behind in their education and development after being out of school for so long. A recent article in The Irish Times suggested that schools may reopen in July for thousands of children with intellectual disabilities. According to this article, "groups representing parents have expressed concern that the longer their children are kept away from school and its routines during the Covid-19 emergency, the more challenging and problematic their behaviour will be when schools return."
Current Minister for Education and Skills Joe McHugh has been the focus of several appeals by charities and parents in recent months to improve opportunities for education in Ireland for children with intellectual disabilities. Minister McHugh stated back in April of this year that special needs assistants (SNAs) would be redeployed into the HSE's children's disability services, with the goal of maintaining contact with their allocated students through online platforms such as Zoom while the lockdown continues. However, even during normal circumstances, there is a shortage of SNAs in schools.
In Ireland generally, there is a lack of Governmental support for children with intellectual disabilities and their families. In order to spread the word about a new report on how children with intellectual or developmental disabilities suffer from discrimination when receiving an education, Dr Dempsey from the School of Psychology has also collaborated with Dr Joanne Banks from the School of Education to highlight research undertaken by Inclusion Ireland, TU Dublin and the Irish Research Council in this area.
On February 27th, 2020, before the lockdown in Ireland, Dr Dempsey and Dr Banks held an event in the Trinity Long Room Hub to discuss a recent report published by TU Dublin and Inclusion Ireland on this topic (speakers pictured below). The event was chaired by Professor Tom Collins (former chair of the TU Dublin) and featured discussion by lead authors on the report Deborah Brennan and Dr Harry Browne of TU Dublin. The event was also sponsored by CONSULT Trinity, a new initiative seeking to help Trinity academics apply their research for positive societal impact, to engage with the world around them in a way that makes a meaningful difference to people and communities. In line with this, at the event this project was described as "an example of engaged research, and research that people engaged with," and the discussion between the speakers and the audience emphasised the importance of academics taking on advocacy roles when possible, "working with people who are experiencing hardship, and assisting them in some way."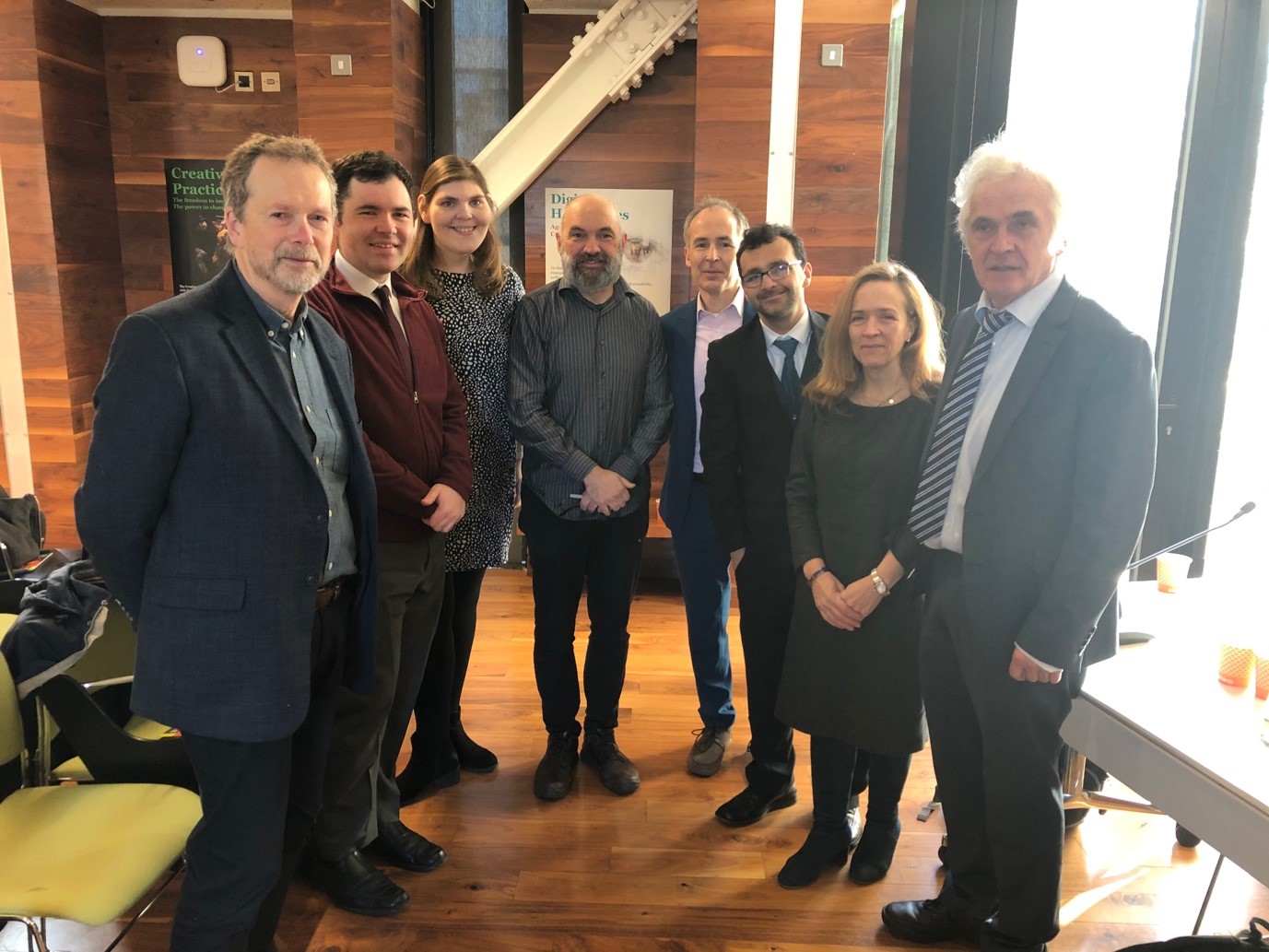 As discussed at the event, this new research has revealed that, even during normal times and without a national crisis, one quarter of children with disabilities in Ireland are regularly subject to a shortened school day or reduced timetables in their schools. This has meant, for many children, reduced access to education and a decrease in social interaction with their peers and opportunities for personal development. It has also often meant significant psychological and emotional distress for the children and for their parents.  
This research has found that some Irish schools have made a practice of imposing a two or three-hour school day on some children with disabilities. The report, entitled "Education, Behaviour and Exclusion: The Experience and Impact of Short School Days on Children with Disabilities and Their Families in the Republic of Ireland", was published in September 2019. It includes a poll of almost 400 parents of children with disabilities. It found that the most predominant reason for shortened school days was the child's behaviour, which might include repetitive talking aloud, hand movements or – in some cases – a tendency towards aggressive behaviour. However, these behaviours can be, for some children with disabilities, part of their disability or a responseto a potentially stressful situation in the school setting.
Many schools do not have the staff, training or external supports to best understand the needs of some children with disabilities. A lack of sufficient funding and government-level regulation means that schools continue this practice, despite complaints from parents. RTÉ News reported on this in September after the publication of the report with these findings. RTÉ quoted a parent interviewed as part of the research who stated that at her child's school one of the reasons cited for her child (who has Down's Syndrome) being placed on a reduced timetable was "trying to climb a barrier that was keeping him on his own in the schoolyard, when he wanted to reach the other children."
The Irish Times also wrote about this, quoting Minister McHugh who previously said that suspending children should not be used by schools as a form of "behaviour management." However, significant change has yet to take place. At the event at Trinity College Dublin, the research team, which included individuals with intellectual disabilities – Christopher Byrne, Tomás Murphy and Margaret Turley – spoke about these issues. Margaret Turley (who, along with Tomás Murphy, is a graduate of TCD Centre for People with Intellectual Disability) emphasised that challenging behaviours need to be managed while still continuing a child's education. To do this, schools require more funding, resources and specialised training for teachers. As there is now a Government-level push for the inclusion of children with disabilities in mainstream schools, the researchers argued that the only way this can work is if these extra resources are in place.
According to Mark O'Connor of Inclusion Ireland – the national association for people with an intellectual disability – who also spoke at the event, there needs to be systemic change in the structure of teaching, including class sizes which are one of the biggest barriers to the successful inclusion  of children with disabilities into mainstream schools. Sadly, in the absence of adequate supports, many children are better off in specialised schools, where they have more chance of receiving the attention and tools they need. However, they may miss out on the variety of experiences and developmental and social opportunities that their mainstream school peers would be exposed to.
Mr O'Connor pointed out that this may require a change in attitudes and perspectives, and a refocusing on the fact that equal access to education is a right for children in Ireland. He argued that there must be political will to enact change. He stated that many highly important sections of the EPSEN Act of 2004, which ensures the rights of children with disabilities to education in Ireland, have still not been brought into practice. It is up to the Minister for Education to "commence" sections of the Act through pieces of secondary legislation. Although some sections were commenced by Fianna Fáil Minister for Education Mary Hanafin in 2005, numerous Fianna Fáil and Fine Gael-led governments since then have failed to progress this so that all parts of the Act are brought into practice on the ground.
One of the parents at the event called on the Department of Education to "stop putting us off." It is a reflection, another parent suggested, of what we value as a society, and on perceptions of "useful" citizens within a society, as well as socio-economic privilege. For example, when discussing the possibility of integrating children with disabilities into mainstream schools, in relation to a fee-paying Dublin school one parent stated: "People pay good money to keep my child out of that school."
Deborah Brennan told The Irish Times that their research has found that many parents "are being forced either to accept a short school day or to remove their child from school." Parents must "agree" to the child's shortened school day, but many feel they do not have a choice. There is a lack of clarity and communication around the issue, which this report seeks to rectify. In Ireland, legally, the primary responsibility of education is with the parents, so if a parent agrees to comply with the school's policy the practice is not considered illegal. The report found that 100% of single parents of children who were subject to short school days, particularly those living in rented accommodation, had experienced negative mental health impacts. Worry about their children's education and health, as well as financial worries in Dublin's increasingly problematic housing situation, creates huge strain.
This strain has been felt on a broader scale since March 2020 due to the COVID-19 lockdown. In April 2020, Inclusion Ireland published some
resources
on this. Following a
survey
of over 1,000 families they conducted in April/May 2020, which highlighted how parents and children with intellectual disabilities were struggling with home education, they stated that "the Department of Education and Skills (DES) needs to treat the COVID-19 crisis in special education as the crisis it is. There has been virtually no action from the DES to date to support children with intellectual disabilities and/or autism who may now be without school for 6 months or more." Many children and parents do not have access to or cannot manage learning through online platforms such as Zoom. One of Inclusion Ireland's recommendations is that "schools must contact parents of children with disabilities to conduct a technology audit. The DES must then respond by providing technology and materials that is accessible to engage in virtual online classes immediately." It is hoped that the new Government will take action on these issues as a matter of priority.
Article by Dr Kate Smyth, Consultancy Development Officer, CONSULT Trinity, Trinity Research and Innovation.
For more on InterAcT, visit the website.

For more information on academic consultancy visit CONSULT Trinity
Find out more about writing for researchMATTERS here.