Trinity Research Excellence Awards 2023
The Dean of Research is now inviting nominations for the Trinity Research Excellence Awards which will be presented in June 2023. Trinity is home to a wide range of dynamic research activity and, in the spirit of fostering a culture of recognition, these awards will celebrate the diversity of that activity and honour the outstanding achievements of our colleagues.
Launched in 2019, Trinity's Research Charter sets out seven core principles that are central to our research philosophy. Our vision is to engage in research with the quality, intensity, depth, diversity, and openness that leads to fundamental breakthroughs, new understandings, key insights, and that can make translational and transformative advances. The seven principles that make up the Research Charter are a way of creating the kind of research environment and culture that can enable us to deliver on that vision. You can read the Research Charter here. The first Trinity Research Excellence Awards were presented in 2020. You can read more about them here.
Eight prizes of €2,000 will be awarded to those colleagues who have embodied the principles of our Research Charter and who have pushed the boundaries of knowledge in their research. The categories are as follows:
Cherish academic freedom, diversity of scholarship, and pursuit of truth
Position research at the heart of Trinity
Foster and grow research talent
Harness our collective expertise for the greater good
Broaden our local and global impact
Engage profoundly with our publics
Stand up for research
Push the boundaries of knowledge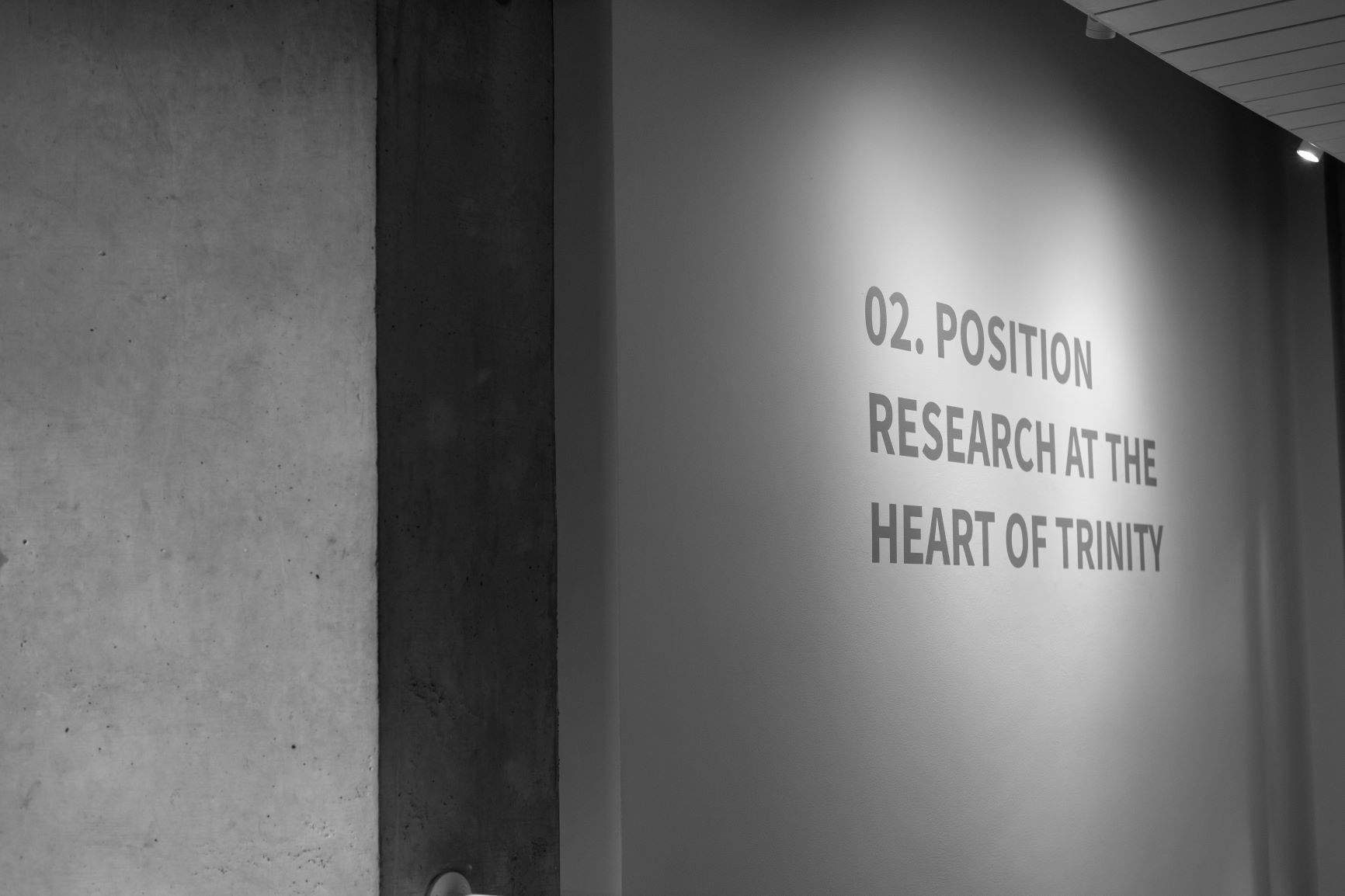 The Process:
Nominations must be submitted by 23:59 on March 31st. Late submissions will not be accepted.
Nominees and nominators must be currently employed in Trinity.
All staff in research-performing and research-supporting roles are eligible for nomination.
Anyone can nominate a colleague, or be nominated.
Staff connected to the Office of the Dean Research are not eligible to nominate or be nominated.
Individuals or groups may be nominated. In the event of a group receiving an award, the prize will be split evenly between all members of the group. Prizes will be made to the awardee's nominated research account.
Self-nominations are not permitted.
While submissions will be kept confidential, nominators are welcome to inform colleagues if they have nominated them for an award.
Nominations must be submitted via the online nomination form. Nominators will have 1,000 words to demonstrate how their nominee embodies the principle for which they are nominated.
Nominations will be considered in April by a group convened by the Dean of Research.
Awards will be presented at an event on Thursday, June 1st.
Queries should be directed to Jennifer Daly (jennifer.daly@tcd.ie)
Examples of relevant activities might include, but are not limited to, the following:
| | |
| --- | --- |
| Principle | Example Activity* |
| Cherish academic freedom, diversity of scholarship, and pursuit of truth | Enabling research excellence; embedding ethical practices in research; exploring diverse research processes in order to empower colleagues; advancing research integrity practices; and advancing a culture synonymous with the highest levels of academic standards. |
| Position research at the heart of Trinity | Improving research processes for everyone; innovative research-led teaching; seeking to embed research in the beginning of  projects; creating a culture of inclusivity for academic and administrative staff; operationalising research policy; supporting research activity; and reflecting our research intensity in College's governance, structures and operational practices. |
| Foster and grow research talent and leadership | Excellent mentoring; empowering new researchers; offering opportunities to early career researchers; and developing a research environment that attracts and nourishes the very best researchers at all stages of their career. |
| Harness our collective expertise for the greater good | Establishing collaborations with colleagues in other disciplines; encouraging team work and multidisciplinary practices; and advancing research initiatives in emerging fields for the long-term benefit of humanity. |
| Broaden our local and global impact | Finding new ways to communicate impact; identifying how a research project has profound impact; engaged research; articulating what impact looks like and exemplifying the desire to drive impact assessment to new heights. |
| Engage profoundly with our publics | Showing exceptional skill in communicating research; advocacy and action in relation to open scholarship to ensure that research material is widely available to all interested parties; launching innovative research campaigns that reach specific audiences not reached before; fostering two-way communication on research between researchers and different audiences/stakeholders; involving different publics as collaborators in research in meaningful and in-depth ways. |
| Stand up for research | Efforts to influence external research policy; demonstrating excellence in articulating the importance of research to society; and advancing a balanced research ecosystem through development of research policy. |
| Push the boundaries of knowledge | Discipline-altering breakthroughs; significant contribution to the advancement of research in a particular area; notable achievements |
*
These suggestions are intended for guidance only and should not be considered an exhaustive list.