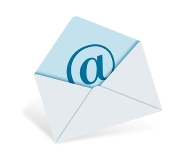 Having trouble accessing your email for life/myzone account? Contact the office to reset your password or on +353 1 896 2088.
Unfortunately we are unable to offer email for life to alumni who graduated prior to 2007 at present.
TCD email for life is a privilege granted by the College and not an automatic right. The College, as the owner of the trademark TCD, retains, at its sole discretion, the right to withdraw email for life privileges.