How to Organise a Reunion
Trinity Development & Alumni Office can help you with your reunion in a variety of ways – from putting you in touch with old friends to offering advice on the type of event and venues and publicising the event across our social media platforms.
For detailed advice and a step-by-step guide, please download our Reunion Planning Guide:
Should you wish to speak to the Alumni Team, please phone: (00353) 1 896 2088 or alternatively email the team at alumni@tcd.ie.
To view our most recent Reunion Galleries visit this page.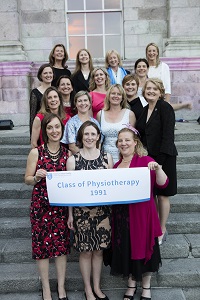 Ways We Can help:
• List and Contact Detail Assistance
• Email and Letter Campaigns (Contact us for a sample)
• Management and Monitoring of RSVPs
• Event Promotion on the TDA Website and Social Media platforms
• Supplier Contact Listing Provision (Contact us for a full Supplier Listing)
• College Contact Listing Provision – your old department (Contact us for the full School Contact Sheet)
• Reunion-specific Activity Advice
• Complementary Book of Kells Tickets
• Guest Campus Wi-Fi for Attendees
• Gifts and Souvenirs Purchase Discounts for Alumni
• Alumni Pens, Passports and Alumni Update forms
• University Publications, including School Newsletters and our Annual Alumni Magazine, Trinity Today
• Complimentary Professional Class Photo