Trinity celebrates its diversity, with students from over 120 countries outside Ireland making up 26% of the student body. Our alumni are our greatest ambassadors, playing a vital role in attracting and inspiring the next generation of Trinity students from around the world by sharing their insights and experience at Open Days, virtual information sessions and other activities.

We currently have two types of alumni ambassadors: Online Ambassadors (1-5hrs volunteering/year) and International Ambassadors (8-10hrs volunteering / year). Offer holders can connect with our Online Ambassadors to ask questions via online chat or email, while our International Ambassadors share their experiences and insights with prospective students and their families at both in-person and virtual events. You'll find more information on both these programmes and how to register below.
Trinity Alumni Online Ambassadors
Through the Online Ambassador programme via Trinity Alumni Online (TAO) Trinity offer holders can ask questions to alumni with similar backgrounds, interests and experience to their own. As an Online Ambassador you can share your valuable experience and insights, addressing any concerns that prospective students / offer holders may have about Trinity or relocating to Dublin. These interactions offer insight into what life is like at Trinity and can have a considerable and positive impact on a student's decision on whether Trinity is right for them.

Become an Online Ambassador in three quick steps:
Sign up to Trinity Alumni Online (TAO) and create a profile.
Activate the Ambassador module to allow offer holders to search for you and request to chat.
Wait to be contacted by an offer holder!
It's up to you exactly how much time you'd like to give / spend talking to offer holders and how you'd like to do that, whether it's via email or chatting through a messaging or video service such as Zoom, Skype, WhatsApp etc.
Join the Trinity Alumni Online network today
International Ambassador Programme
Average time commitment (annual hours) 8-10 hours annually
What is the Trinity International Ambassador Programme?

If you are a Trinity graduate currently residing outside of Ireland, you are perfectly positioned to become an International Ambassador for Trinity. By becoming a part of the International Ambassador Programme, you will connect with prospective students and offer holders who are living in the same region as you or who wish to study the same subject. Through your role as an international alumni Ambassador, you will have the opportunity to offer personal insights into your Trinity experience and share your stories of life after Trinity to help students decide if Trinity is right for them.

We are particularly looking for Ambassadors who are from or who are living in the following countries: United States, China, India, Singapore, Malaysia, Hong Kong, Taiwan, France, Germany, Belgium, Russia, Turkey, Australia and the UAE.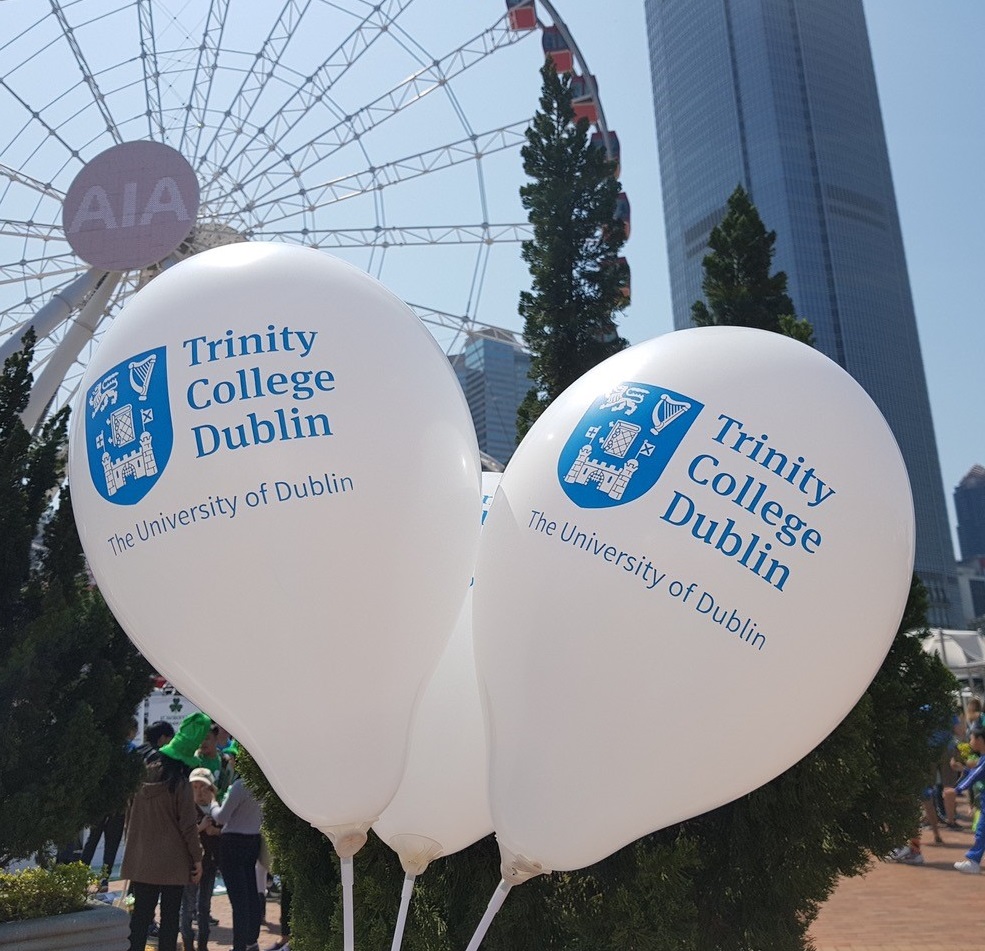 What will I do as an Ambassador?

As an Ambassador, you are joining a conversation that has already begun with the student recruitment team in Trinity. Prospective students are keen to learn what it's like to attend Trinity from someone who has already been there and who shares their background and/or interests.

Our alumni Ambassadors support recruitment activities in their region, joining Trinity's student recruitment team at a variety of in-person and virtual events to speak to prospective students, offer holders and their families. These events include information sessions, coffee mornings, school visits, higher education fairs and one-to-one online conversations.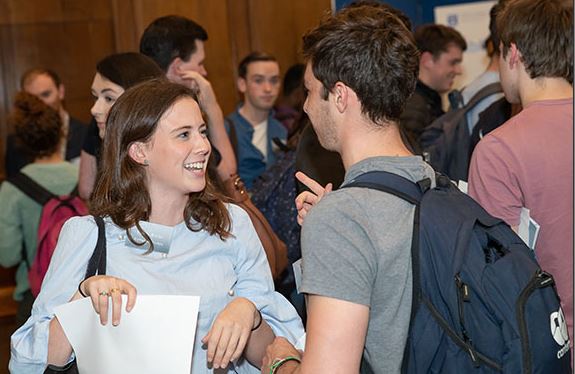 Alumni Ambassadors also connect with current Trinity students who are doing study abroad in their city, by connecting with them on Zoom before they travel or joining them for a coffee morning on arrival to share tips about their city, such as what to see and do, and answering any questions the student have about life as a local.

Now, more than ever, your support as an international Ambassador is critical and can be done online, either through virtual Open Days, or becoming an online Ambassador via the Trinity Alumni Online portal.

How do I register as an Ambassador?

If you'd like to join the programme, simply fill out the register your interest form to provide a testimonial and get started! Testimonials are the most visible way our ambassadors can reach out to prospective students to encourage them to attend Trinity. These testimonials will be used in online and print media to help the university and provide a personal view on what it's like to go to Trinity. After submitting the testimonial, you will also be asked to complete a short training module.
Register Your Interest Here