Trinity Development & Alumni Governance
Trinity Foundation is operating as Trinity Development and Alumni (TDA) as an independent charity established to support the fundraising and alumni relations activities of Trinity College Dublin. It has goals to raise philanthropic funds for university priorities, strengthen links with alumni and provide a range of support services. Trinity Foundation has been granted charitable tax exemption and is governed by a Deed of Trust which can be accessed here. Our registered charity number is 20028626. Our charity tax-exemption number issued by Revenue is CHY 10898.
Our Board of Trustees oversee the governance of Trinity Foundation, supported by the Trinity Foundation Audit & Risk Committee who assist the Trustees in fulfilling their function.
Learn more about TDA's Governance
Audited Accounts
Our financial statements for the year ended 30 September 2022 are available here. Accounts are externally audited by PwC and prepared in accordance with the charity SORP standard of accountability and transparency.
Trinity Foundation Signed Financial Statements for 2019, 2020 and 2021 can be accessed below:
Governance
Two committees oversee the governance of Trinity Foundation - the Trinity Foundation Trustees and the Trinity Foundation Audit & Risk Committee who assist the Trustees in fulfilling their function.
Trinity Foundation Trustees
Trustees retain ultimate responsibility for the strategic development of the organisation in close liaison with Trinity College Dublin's Provost, Board, and Executive Officers. The Code of Practice for Trustees may be read here.
Trustees are Eddie Clarke, Tim Cody, Marie Collins (Chair), Claire Conroy, Professor Eleanor Denny and Professor Gerard Mc Hugh. Meet our Trustees here.
Trinity Foundation Audit & Risk Committee
The Audit & Risk Committee reports independently to the Trustees on all aspects of controls and risks. The main function of the Committee is to review the significant financial reporting issues and judgements made in connection with TDA's financial statements and reports, and to review the scope and effectiveness of TDA's internal controls, including financial, operational and compliance controls. The Committee works in cooperation with the University's Audit Committee in the conduct of its work. The Committee's terms of reference may be viewed here.
Members of the committee are Mr Tom Byrne, Ms Claire Conroy (Chair), Ms Ciara Deans and Ms Mairead Devine. Meet our Audit & Risk Committee members here.
All of our Trustees and Committee members are volunteers giving their time, skills and expertise to help advance our mission.
We are compliant with Charities Regulator's Charities Governance Code.
Risk
The governance of Trinity Foundation lies ultimately with the Trustees. Risk management is an essential element of the Foundation's governance framework. With oversight by the Trustees, the framework sets out the appropriate guidelines, responsibilities and controls to assist the Foundation achieve its objectives and meet the necessary standards of accountability, probity and compliance. The Foundation's risk management policy and risk appetite statement can be viewed here.
Codes and Guidelines
There are a number of codes and guidelines which govern charitable organisations. Trinity Development and Alumni, administered by Trinity Foundation engages with all of the below:
 1. Charities Governance Code
In November 2018, the Charities Regulator launched the Charities Governance Code (the 'Code') which sets out minimum standards for good governance. Charities are encouraged to work towards compliance in 2019 and expected to comply with the Charites Governance Code by 2021. Trinity Foundation declared compliance with the Code in 2021. Ongoing work continues to ensure that we maintain compliance and this includes maintaining a Code Checklist which is reviewed and approved annually prior to declaring compliance as part of our annual report submission to the Charities Regulator.
2. Guidelines for Charitable Organisations Fundraising from the Public
The Guidelines for Charitable Organisations on Fundraising from the Public (the 'Guidelines') issued by the Charities Regulator aim to encourage and facilitate better administration and management of charitable organisations in their fundraising activities. As part of the new 'Code' implementation, we continually review our documentation and procedures to ensure they adhere to the 'Guidelines'. Our Donor Charter outlining our commitment to be accountable and transparent to donors can be read here.

Trinity College Dublin has the highest standards and criteria in place for gift acceptance, and all gifts are subject to due diligence. A Gift Acceptance Policy is in place here.
3. Charities SORP
For reporting periods starting on or after 1 January 2019, all charities must follow the Charities SORP (FRS 102) - second edition that applies the Financial Reporting Standard applicable in the UK and Republic of Ireland (FRS 102). All of our financial reports are fully compliant with FRS 102.
4. Volunteer Code of Conduct
This Code of Conduct has been created to help Trinity Development & Alumni to ensure that our volunteer's experience is meaningful, productive, safe for all participants and consistent with the values and ethos of Trinity Development & Alumni. View our volunteer code of conduct here
Trinity Foundation Feedback and Complaints Procedure
Trinity Foundation welcomes both positive and negative feedback. You can get in touch with us any time here, or by email, or by phone on + 353 1 896 2088. We are committed to ensuring that all our communications and dealings with the general public and our supporters are of the highest possible standard. We listen and respond to the views of the general public and our supporters so that we can continue to improve. We learn from complaints, use them to improve, and monitor them at our board.We aim to ensure that:
It is as easy as possible to make a complaint
We treat as a complaint any clear expression of dissatisfaction with our operations which calls for a response
We treat it seriously whether it is made by telephone, letter, fax, email or in person
We deal with it quickly and politely
We respond accordingly - for example, with an explanation, or an apology where we have got things wrong, and information on any action taken.
You can read more about our Feedback and Complaints Procedure here.
For other feedback or complaints to Trinity, please click the button below:
Trinity General Feedback & Complaints
Data Protection
Trinity Development & Alumni (TDA) , administered from the offices of Trinity Foundation, values the protection of any information it stores about its alumni and friends. You have the right of access to your data and the right to amend the data at any time. More information on our data protection policies are available on our Privacy page.
TDA's Privacy Policy is designed to be compliant with the General Data Protection Regulation 2018 and full details of the policy are available in our Privacy Policy Notice.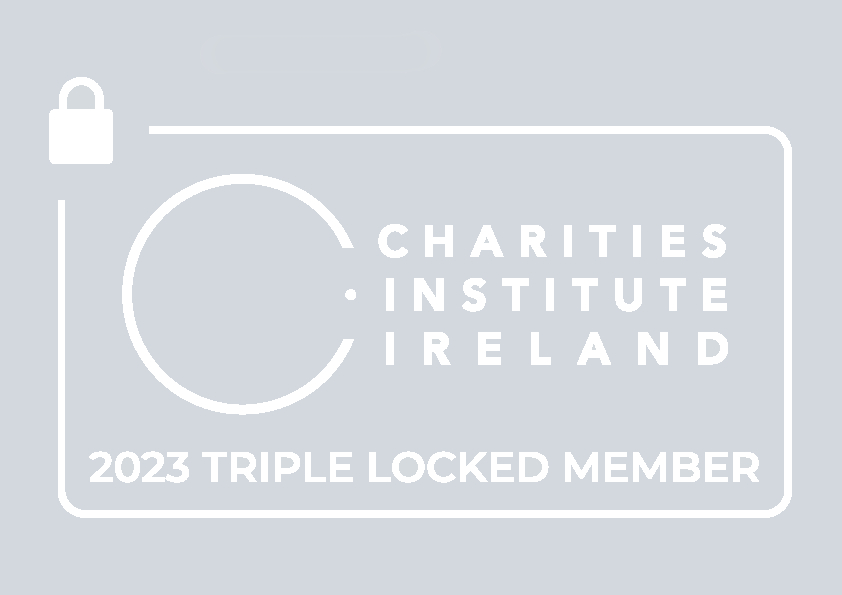 Trinity Foundation operating as Trinity Development and Alumni (TDA) is an independent charity (RCN 20028626) established to support Trinity's funding priorities and holds CHY number 10898.