Clubs & Societies
Often it's the people you meet and things you do outside of lectures that make your College experiences memorable – debates in the Phil, watching colours matches or attending your society's unforgettable parties.
Your student days may be over but that doesn't mean you can no longer enjoy the activities and events that made your College experiences memorable. Update your details and let us know what clubs or societies you were a member of during your Trinity days and we'll send you their next update.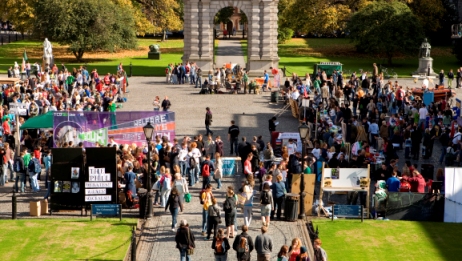 Alumni can also keep the memories alive through graduate membership of over 50 clubs and 100 societies. Please contact your club or society of interest though the CSC and DUCAC websites to find out more about alumni membership. For more information visit the Central Societies Committee (CSC).