Digital Engagement (formerly known as Intelligent Content & Communications)
Digital Engagement (formerly known as Intelligent Content & Communications)
The Trinity Digital Engagement (formerly known as Intelligent Content & Communications) theme focuses on the impact of today's digital technologies on the way we communicate, and researches innovation to enhance how we interact with information in a way that can empower us.
Embedding intelligence into content and communications means enabling that content and communications to be more easily discovered, analysed and understood. Content can be transformed between different languages, easily delivered through different modalities and adapted to address the needs, situation and preferences of the communicating parties. This puts the user back in control, where the content delivered to the user is based on their profile, their interaction with their peers, and their preferences.
This research encompasses all facets of next generation digital content and human interaction including content creation, curation, analysis, discovery, transformation, personalization as well as interaction and delivery.
Trinity has a strong track record in human computer interaction, dynamic analysis and personalisation of media and content, speech based interaction with applications and devices, novel collaboration technologies, new social media services, as well as developing new models for informal learning and knowledge sharing.
Research Institutes / Centres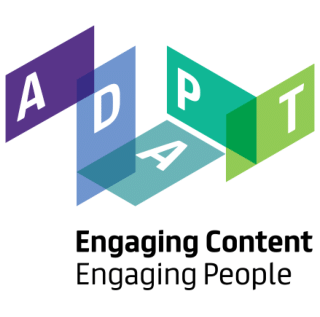 Hosted and led by Trinity, ADAPT is a dynamic SFI and industry funded research centre that combines the world-class expertise of researchers at four universities (Trinity College Dublin, Dublin City University, University College Dublin and Dublin Institute of Technology) with that of its industry partners to produce ground-breaking digital content technology innovations.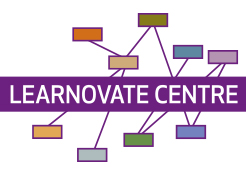 The Learnovate Centre is an Enterprise Ireland / IDA Ireland, Trinity hosted Technology Centre of excellence for innovation in learning technologies.  Research areas include; Social and Informal Learning, Mobile and Collaborative Learning, Immersive Learning, Metrics and Assessment

The Centre for Health Informatics carries out research in the areas of communication, collaboration and medical information sharing within healthcare settings.


The Centre for Practice and Healthcare Innovation (CPHI) is to develop and implement evidence informed practice and healthcare innovation. The approach to is to create an environment that facilitates interactive collaboration between patients, caregivers, health professionals, healthcare providers, our colleagues at TCD and other universities, research and innovation centres, health policy makers and industrial and enterprise partners.

The Library of Trinity College Dublin is renowned for its unique buildings, for the strength and distinctiveness of its collections, and for combining tradition with innovation. The bold, ambitious new Strategy for the Library addresses key questions including user-centricity, the digital shift and catalyzing research. The Library is partnering with key TCD Research themes to advance user-centric research of its content.
Commercialisation

Emizar Customer Solutions Ltd provides superior web-based, multi-lingual, self-service customer support solutions.

EmpowerTheUser (ETU) Ltd provides award-winning software tools for Simulated RolePlay Training and Assessment online.
Featured Publications & Research Outputs