Common Threads
Irish people fleeing the famine would today most likely not qualify as refugees. They were not clearly fleeing persecution on the grounds of being Irish. But they were also not simply economic migrants searching for a better life. They were people compelled to leave by dire economic circumstances, which were in large part the product of political forces.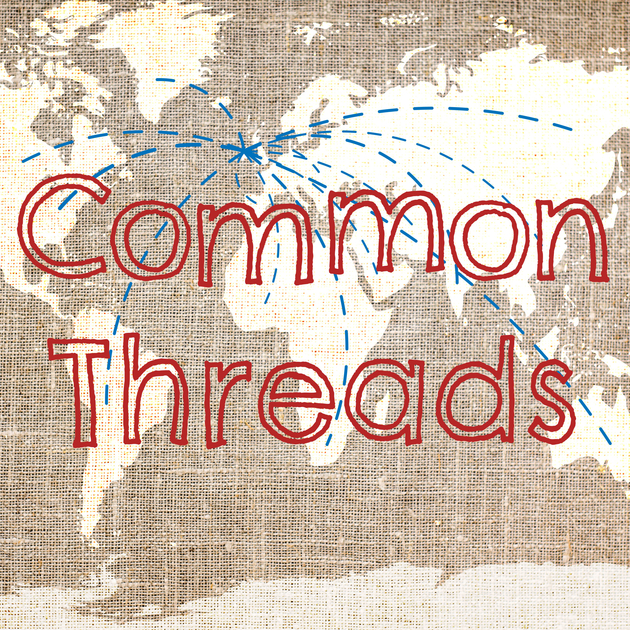 Drawing on this insight, my research looks at the political drivers of migration in the contemporary world and the ways in which our immigration regimes classifies people as either refugees or economic migrants, leaving little room for the situations that lie in between. Focusing primarily on sub-Saharan Africa, I aim to understand  how ethnic discrimination, corruption, and instability act as drivers of migration from Africa to Europe.
As part of this research, which includes a Provost's PhD Scholarship, I decided to make a podcast in order to raise awareness around the situation of people seeking asylum in Ireland. Just as my research aims to uncover the full complexity of the reasons why people emigrate, so too with the podcast I hoped to enable people seeking asylum and refugees to be able to be their full selves – complex and complete human beings not solely defined by their status. They are people seeking asylum, not asylum seekers.
My original idea was to interview people seeking asylum myself. But having attended a workshop on podcasting, I decided to try something a bit different. Podcasts are not just radio, they are a medium where you can take risks, try different formats, and hear alternative voices in a more informal setting. I had the idea to pair a person seeking asylum with someone from Trinity (staff or student) who they had something in common with, and then invite them to have a conversation to try to discover what it was. I called the podcast 'Common Threads': its central idea was to create a space for people to explore what we all as human beings have in common.
Realizing my idea and making the podcast was a challenging but deeply rewarding process. I had to find the participants, conduct a pilot to tweak the format, and learn how to record and edit audio. The central challenge was editorial – figuring out what to edit. As an academic, I felt uncomfortable editing other people's voices. But in order to make the conversation entertaining I needed to extract the best of it.
With each new recording the project become more meaningful to me. Each pair discovered far more in common than the original reason I paired them. Each conversation uncovered a new dimension: the experience of growing up in a world that has disappeared; the frameworks for seeing the world that our education gives us; the impulse to help others; even the games we played as children. We pay lip service to the idea that we share a common humanity, but what concretely does that mean? You can listen to how each pair discovered their Common Threads here…
Michelle D'Arcy
Michelle D'Arcy is Assistant Professor in the Department of Political Science. Her research broadly focuses on understanding how politics and institutions enable and constrain human development. She has been been awarded research funding by the Swedish Research Council and the International Centre for Local Democracy and has conducted fieldwork in Kenya, Tanzania, Rwanda and Lesotho. Her work has been published in the European Journal of Political Research, African Affairs, and Governance.  She is currently embarking on a new line of research looking at the political drivers of migration from Africa, which hopes to challenge simplistic narratives focused on poverty and conflict and ultimately draw parallels between migration today and in the past (including during the Great Famine).