Data Science Meets Mental Health Research
Dr Claire Gillan, Assistant Professor in Psychology at Trinity College Dublin, is at the forefront of progress in how we define, identify and treat mental health problems.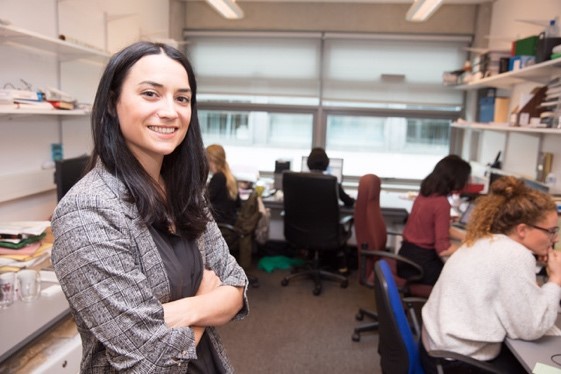 Her most recent work published in JAMA Psychiatry has illustrated how mental health diagnoses that are assigned to patients often do not tell us much about how their brain works. An issue of major discussion at present, Gillan and others have highlighted how patients rarely fall neatly into one disorder category or another, and patients with the same diagnosis often respond entirely differently to the same treatment. Her lab at Trinity has been working on ways to redefine mental illnesses, and improve how they are assessed and treated.
Prior to joining Trinity College Dublin, Dr Gillan worked at New York University, having been awarded a Sir Henry Wellcome Postdoctoral Fellowship. She is currently funded from multiple sources, including a Fellows Award from mental health charity MQ, which she is using to develop tests that can be used to predict how people will respond to specific kinds of treatment (for example, a particular type of anti-depressant or internet-based cognitive behavioural therapy).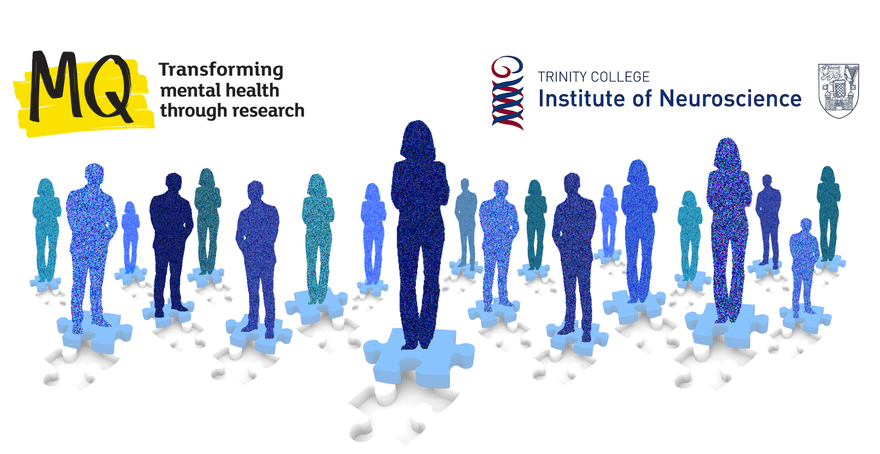 Gillan earned her PhD from Cambridge in 2013, where her research revealed how patients with Obsessive-Compulsive Disorder (OCD) tend to form habits more readily than other people. Her work has shown how these habits may turn into compulsive behaviours (i.e. things they feel they must do) that over time become linked to unusual beliefs (obsessions) and anxiety. Awareness of such tendencies for people with OCD can influence the course of treatment that doctors prescribe. However, Gillan notes that because people are so different, treatments need to be personalised and specific in order to be effective. Dr Gillan's lab conducts studies that aim to use data science techniques to resolve issues like these, with a goal of enabling patients to receive more individualised and effective treatments.
The Gillan lab at the Trinity College Institute of Neuroscience, which has nine members as well as numerous collaborators, is focussed on using "cognitive neuroscience to better understand, predict and treat mental health problems," according to their website. Funded by MQ, they are exploring the use of internet-based tools to gather data that can enable them to predict treatment response in large sections of the population.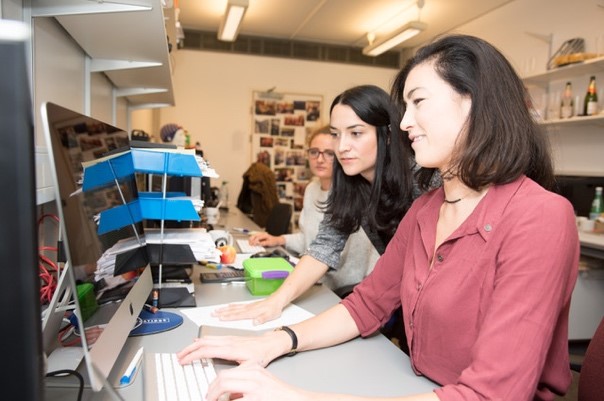 This is particularly relevant for speeding up the process of diagnosis and treatment. If GPs can be provided with reliable data when they first meet a patient with a potential mental health issue, they can be more informed about which direction to take. For example, if the data shows the patient only has a 10% chance of responding to a particular anti-depressant or anti-anxiety medication, Gillan hopes to provide GPs with tools to determine appropriate alternative options, such as cognitive behavioural therapy (CBT).
The lack of specificity in the common approach to categorising mental health disorders through archetypes can sometimes mean that patients are struggling with an ineffective form of treatment. An article by Haroon Siddique in The Guardian in December 2017, which featured an interview with Dr Gillan, refers to finding the most suitable anti-depressant as a "prescription lottery." The article quotes Sophie Dix, director of research at MQ, who states that "through projects like Claire's we can work to end this trial and error approach – and ensure effective treatments are delivered with certainty, clarity, and compassion."
According to the Gillan lab website, the basis of their approach is that "any brain health taxonomy should be biologically plausible, that the defining characteristics of a cluster or dimension should be relatively homogenous and discrete." In other words, any classification of a mental health disorder should map on to a patient's biological reality, not just as a theory that does not match up to the individual. It also means that the way many mental health disorders are currently classified is inefficient as different people could be given a diagnosis of the same disorder and have none of the same symptoms.
Gillan's team argues for a rethinking in the approach to categorisation of mental illnesses and in the approach to their treatment. The lab seeks to spot biomarkers – genes or characteristics in an individual by which a potential pathological issue can be identified – that can predict the likelihood of developing brain health issues in the future.
In a related line of research, the Gillan lab has recently turned their attention to dementia and specifically the challenge of early detection and intervention. They will soon release a smartphone app called "Neureka" funded by the Global Brain Health Institute that aims to develop new ways to screen for early markers of the neurodegenerative condition. Trinity students are already using a beta version of this app to track their depression symptoms, a well-known late life risk factor for dementia, as they go through a sometimes stressful first term at college. Researchers in the Gillan lab aim to eventually have thousands of members of the public, of all ages, use Neureka to help them understand how and why depression poses a risk for dementia. On a college level, Trinity already provides good supports for students and staff experiencing mental health issues, including eight weeks of free counselling per academic year. But prevention rather than treatment remains the holy grail; the data gathered by this app could potentially allow Gillan's team not just to detect dementia early, but to identify early warning signs of depression more generally and, in doing so, move towards a model of prevention rather than treatment.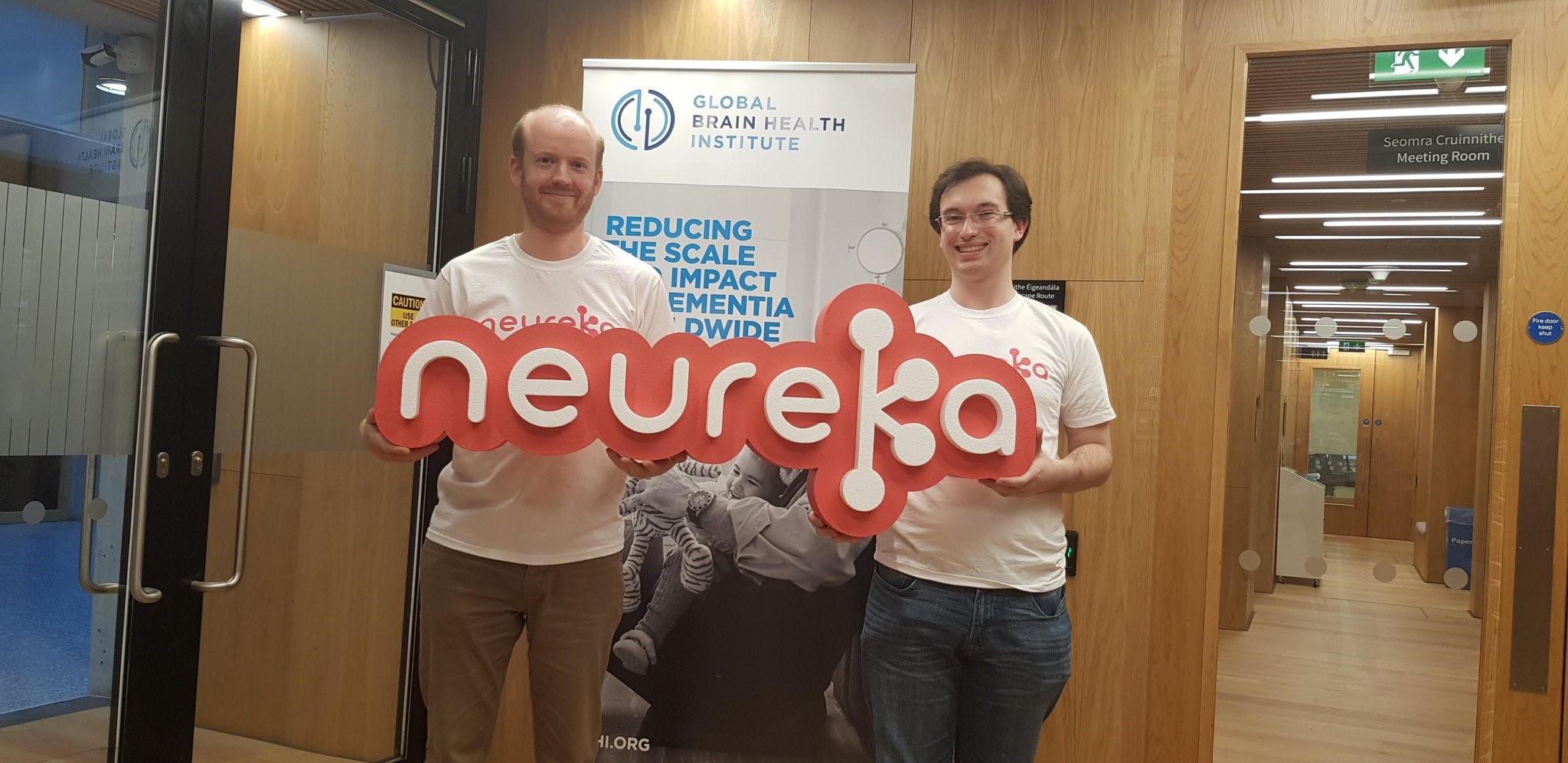 Dr Gillan and her team have been working on promoting the app, including becoming involved with Trinity's PROBE evening in September 2019, sharing academic research currently taking place across the college's different disciplines and through the app's website. They are developing an interactive exhibition in the Science Gallery that is planned for 2020 and partially funded by Science Foundation Ireland's Discover programme. With many publications under her belt, Dr Gillan's work regularly features in the media, appearance include the Last Word radio programme with Matt Cooper, articles in The Sunday Times and The Guardian, and a number of BBC documentaries.
Article written by Dr Kate Smyth, Consultancy Development Officer at CONSULT Trinity, Trinity Research & Innovation
CONSULT Trinity seeks to support Trinity academics to apply their unique knowledge and expertise to help a client solve a problem in a short time-frame. For more information, contact https://www.tcd.ie/innovation/consult/