How does a University change the World?
The Origins of Folic Acid Fortification of Foods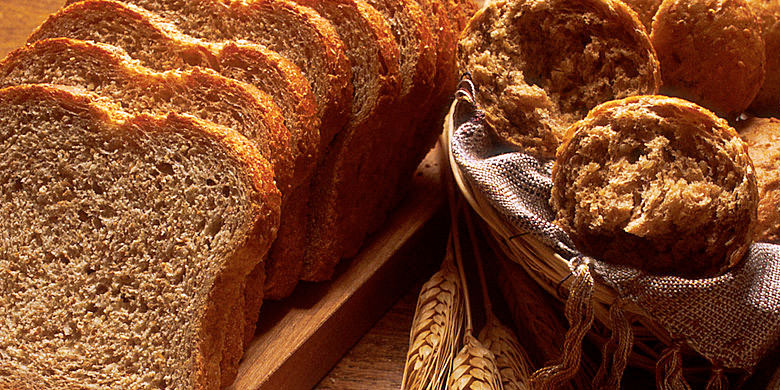 In medical practices around the world it is now standard advice that all women of child bearing age should take a folic acid supplement daily, in order to reduce their risk of having a pregnancy affected by a neural tube defect (NTD). In addition, in over 70 countries food products such as grain or flour are fortified with folic acid as a result of government policy. The worldwide understanding of the requirement for folic acid to prevent NTDs which has had a transformative effect on infant morbidity and mortality has its roots in Trinity research led by biochemist and nutrition expert, the late Professor John Scott and his team. Their findings are still used by public health specialists in Ireland and around the world in setting food fortification policies for the level of folate that should be used to adequately protect women going into pregnancy.

Professor Scott became Professor of Biochemistry and Experimental Nutrition at Trinity College Dublin in 1978.  At a time when very little translational research was being done in Ireland, he, together with Trinity Regius Professor of Medicine, Donald Weir, established an outstanding scientific research group composed of biochemists, clinicians and trained nutritionists. They carried out internationally recognised 'bench-to-bedside' research over a period of 30 years, publishing over 250 articles and reviews on folate and vitamin B12 metabolism.

A particular focus of Professor Scott and his team's work was on the role of nutrition in preventing NTDs. NTDs, such as spina bifida and anencephaly, are severe abnormalities of the central nervous system that develop in babies during the first weeks of pregnancy. They are a major cause of mortality and morbidity especially in childhood, with high proportions of those who survive having disabilities. Ireland has always had one of the highest incidence rates of NTDs in Europe, with a prevalence of nearly 8 per thousand births in the 1970s.
Even prior to international clinical trials published in 1991 and 1992 that conclusively demonstrated the protective effect of folic acid in preventing NTDs, Professor Scott's team had embarked on an ambitious  and groundbreaking research programme into the relationship between folate metabolism and NTDs which still greatly influences and impacts on clinical research in this area today.

His team collected maternal blood samples during early pregnancy from three different groups of Irish women between 1983 and 1990. This time period is significant because it was a time when there was no fortification of food products with folic acid and when pregnant women in Ireland rarely took vitamin supplements in early pregnancy. Over 56,000 samples were collected in the latest of these cohorts (between 1986 and 1990). Within this bio-bank, 84 bloods taken in early pregnancy from mothers whose pregnancy was affected by an NTD, were identified and made available for analysis of biomarkers relating to folate, vitamin B12 and other micronutrient status.

This set of data was unique in the world and afforded the Trinity team the opportunity to determine the blood nutritional status of mothers shortly after closure (or incomplete closure) of the neural tube. The Trinity team's work carried great value and significance to researchers worldwide in understanding the mechanism by which folic acid reduces the incidence of NTD pregnancies.

Professor Scott and his colleagues published a seminal paper in the Journal of the American Medical Association in 1995 which demonstrated that the risk of NTDs was strongly related to the mother's red blood folate levels and remained high until folate levels were well above the clinical deficiency range. This paper has been cited in more than 500 journals and it is the global use of these findings that have brought professor Scott's work from lab bench, into other scientific research and on into health policy and medical advice to women of childbearing age. The work also led to a long collaboration with researchers in the US National Institutes of Health, with a contract to study the role of folic acid in prevention of NTDs. 

Professor Scott's team also addressed the question of what would be an effective and safe amount of folic acid to be added to food for prevention of NTDs, performing experiments to determine the dose of folic acid needed by the mother either as a vitamin supplement or when baked into flour to substantially reduce the risk of NTD.

In 2009, the research team showed that children born to women who have low blood levels of vitamin B12 shortly before and after conception have an increased risk of NTDs. Vitamin B12 has an important influence on the way folate is used in the body and their results suggest that the two vitamins are jointly involved in influencing a woman's risk.

Professor Scott passed away in 2013 but the folate research legacy continues in Trinity with the vitamin research laboratory, now led by Professor Anne Molloy, continuing to receive international recognition as a centre of excellence in measurement of folate and vitamin B12 status.

The team continues to collaborate with colleagues in the US NIH and has forged links with both the Centers for Disease Control (CDC) in Atlanta, USA and the World Health Organization in relation to determining the optimal folate status in women for the prevention of NTDs.