Neural systems & Behaviour
Intellectual Context
The nervous system does not function as an isolated assortment of molecules or neurons; it functions in an integrative manner to give rise to behaviour and experience. The major goal within this thematic area is to discover how it does so. The Neural systems and Behaviour thematic research area focuses on the analysis of the functions of the brain (such as attention, memory, reasoning) with the aim of understanding the brain systems that sustain and underlie specific psychological functions (such as spatial navigation or episodic memory).The empirical focus is on the manipulation and measurement of behavioural or cognitive variables using tools from a wide range of sciences, e.g. biology, genetics, anatomy, physiology, endocrinology, pharmacology, neuropsychology, cognitive psychology, mathematics, and computer science.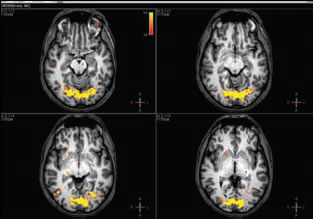 Scientific and Societal Impact
Research in the Neural systems and Behaviour thematic research area addresses a major challenge for contemporary science: to understand the brain's systems and circuits sufficiently to enable cures for neurological conditions associated with age, injury and disease.
Strategic Research Objectives
Research in the Neural systems and Behaviour focus area combines core competences in genetic, cellular, mathematical, behavioural and cognitive neuroscience with state-of-the-art engineering to address key questions in neuroscience:
Understand how neural circuits are built during development and change with experience.
Investigate sensory, perceptual and cognitive experience and how brain systems encode them.
Explore the neurocognitive processes that drive human behaviour through functions such as learning, memory and cognition, attention, reasoning and decision making, arousal, motivation, reward, and social interaction.
Apply this knowledge in a clinical context.
Develop new non-invasive techniques to analyse brain processes in health and disease, coupled to new data analytic and mathematical methods.
Explore new models to investigate normal and abnormal brain function and behaviour.
Investigate neuroplastic compensation mechanisms and how they could be enhanced.
Theme PIs
Theme PIs include:
Telephone numbers prefix +353 (1) 896