Summer School on Impact Evaluation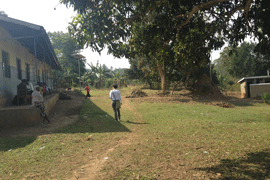 The aim of the workshop is to provide training to development practitioners, NGOs, policy makers and postgraduate students on the methodologies used for impact evaluation. The course will explore some of the more advanced techniques used to measure the impact of programs and policy interventions. It will provide guidance on the challenges involved in carrying out evaluations and present practical examples of the types of evaluations conducted in developing countries. Participants will be involved in a group project and presentation to facilitate a discussion on the issues related to evaluating programme effectiveness and to enhance learning by bringing together different perspectives.
This workshop will take place during summer 2017 at Trinity College Dublin and additional details will be available soon. If you are interested in attending please complete the form below and we will be in touch shortly.
Expression of Interest Form