Grattan Scholars - Research Themes
The Grattan Scholars programme builds on the School's record of teaching and research excellence ensuring that Trinity continues to play a leading role in key areas of research expertise within the disciplines of economics, philosophy, political science and sociology. Grattan Scholars benefit from a research-led education which exposes them to leading academics, the latest knowledge and ideas, and to an education that emphasizes analytical skills and creative thinking. Their research spans a wide range of issues of global societal and economic importance including:
Cultural Economics
Trinity's Department of Economics has developed a niche of cultural economics research expertise in relation to the migration and clustering of creative workers. Previous Trinity PhD students have had a prodigious research output and continue to undertake joint work with the research group in Trinity. Two Grattan Scholars are currently researching the determinants of creative career success under the supervision of Professor John O'Hagan, Sara Mitchell who is looking at literary artists and Alan Walsh who is examining philosophers.
Professor John O'Hagan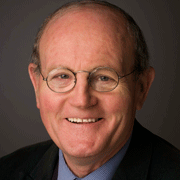 John O'Hagan has worked in Trinity College Dublin since 1970 and has been Professor of Economics since 2005. He is a leading authority on the political economy of Ireland and is a distinguished expert in cultural economics, a field which he helped to found.  John's work on themes ranging from social inclusion and the arts to creative industries and clustering is widely published. His research spans a number of cultural and creative sectors and includes for example, work on EU competition policies and the funding of state broadcasters in Europe. 
During his time in Trinity, John has been Head of the Department of Economics, Director of the Graduate Research Programme, College Bursar and Director of the MSc in Economic Policy Studies programme. He has also been President of the annual undergraduate journal, Student Economic Review (SER), since its inception in 1987.  
John holds a BA and MA in Economics from University College Dublin and PhD from Trinity College Dublin.
Economics of Competition Policy
Grattan Scholar Benoit Voudon is undertaking research on Resale Price Maintenance and Asymmetric Retail Competition under the supervision of Professor Francis O'Toole.
Professor Francis O'Toole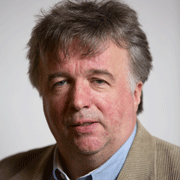 Francis O'Toole has a Ph.D. in Economics from Georgetown University, Washington DC, USA. His current position is Associate Professor of Economics and Head of Department of Economics in Trinity College. He was also until recently the Director of the Business, Economics and Social Studies ("BESS") programme in Trinity. He has been a visiting professor in Georgetown University, University of Dushanbe (Tajikistan) and Senshu University, Toyko.
His teaching and research interests are in the areas of the Economics of Competition Policy (e.g. mergers, exclusivity agreements, state aids) and the Economics of Public Policy (e.g. taxation, redistribution and compulsory voting. He has also advised Irish competition and regulatory authorities and state bodies in the area of the economics of competition policy and regulation.
He has supervised Ph.D. (and M.Sc./M.Litt.) students in areas such as bank competition, cartel immunity, income inequality, public goods, regulatory impact assessments and vertically restrictive agreements.
The Global Financial System
Trinity's Department of Economics has extensive research expertise in financial globalisation and international macroeconomics. Research activity, such as the analysis of international financial flows and international balance sheets, aims to identify policy reforms that can allow the world economy to reap the benefits of financial globalisation without endangering macro-financial stability.
Research in this area is being undertaken by Grattan Scholars Katharina Bergant, Jan-Luca Hennig and Yannick Timmerunder the supervision of Dr Agustín Bénétrix, Dr, Fadi Hassan, Professor Philip Lane and Dr Paul Scanlon.
Dr Agustín Bénétrix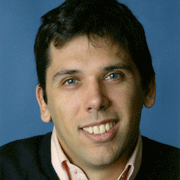 Agustín Bénétrix is Assistant Professor at the Department of Economics. His research focuses on financial globalisation, international capital flows, exchange rates and fiscal policy. Before joining the Department of Economics, he worked as post-doctoral Fellow on projects sponsored by the Irish Research Council and the European Research Council. He is Chair and one of the founder members of the International Macro Research Unit (IM-TCD). He serves as Associate Editor for Economia (The journal of the Latin American and Caribbean Economic Association).
Agustín holds a PhD in Economics from Trinity College Dublin. Further details and publications are available at https://agustinbenetrix.org/
Dr Fadi Hassan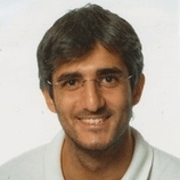 Fadi Hassan is an Assistant Professor at the Department of Economics and a Research Associate at the CEP. His current research focuses on the role of bank credit on productivity growth, resource misallocation, capital flows and inequality as well as on long-run determinants of exchange rates. He has been a consultant for the European Central Bank, European Commission, European Investment Bank, World Bank and an advisor to Unicredit Bank. He is currently a Fellow at the Bank of Italy.
Fadi holds a PhD from the London School of Economics. Further details and publications are available at http://www.fadihassan.eu/
Professor Philip R. Lane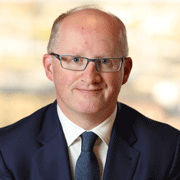 Philip R. Lane is the 11th Governor of the Central Bank of Ireland, taking office on 26 November 2015. Prior to his appointment, he was on the academic staff at Trinity College Dublin and he remains affiliated with the university as Whately Professor of Political Economy. Philip has chaired the Advisory Scientific Committee of the European Systemic Risk Board and was Director of the International Macroeconomics and Finance Programme at the Centre for Economic Policy Research (CEPR). He has also acted as an academic consultant for the European Central Bank, European Commission, International Monetary Fund, World Bank, OECD, Asian Development Bank and a number of national central banks.
A graduate of Trinity, he received his PhD in Economics from Harvard University in 1995 and was Assistant Professor of Economics and International Affairs at Columbia University (1995-1997) before returning to Dublin. His research interests include financial globalisation, macroeconomics of exchange rates and capital flows, macroeconomic policy design and European monetary integration.
Dr Paul Scanlon
Paul Scanlon is Assistant Professor of Economics at Trinity College Dublin. His research interests lie in the area of macroeconomics and finance. Current research projects are examining the interaction between inequality and occupational risk, and the role of consumption variety in asset pricing. He is currently Director of the PPES program at Trinity, and teaches courses in finance and macroeconomics.
Paul holds a B.A. from Trinity College, an M.A. from Yale University, and a Ph.D. from the University of California, Berkeley.
International Development
Development economics research in Trinity College Dublin aims to address the development challenges facing the poorest and most vulnerable populations in the world. The overall goal is to conduct research at the highest academic level that contributes to the global debate on the economic development process and the underlying mechanisms at work.
Generous donations to The Grattan Scholars programme is funding three PhD students in this research area, under the supervision of Dr Michael King and Dr Carol Newman, Purnima Kanther, Christina Kinghan and Margaryta Klymak.
Michael King and Carol Newman are both founding members of TIME (Trinity IMpact Evaluation Unit) which brings together researchers in economics, development practitioners, and policy makers in a collective effort to estimate the impact and understand the underlying mechanisms of development projects, aid, and investments.
Dr Michael King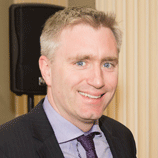 Michael King is Assistant Professor in the Department of Economics. His research interests focus on banking and household finance in developing countries, development policy, in particular policy coherence for development and impact measurement, and national competitiveness.
Between 2007 and 2012, Michael held the position of Senior Research Officer at Trinity's Institute for International Integration Studies (IIIS). He has previously worked as an economist with Forfás and the National Competitiveness Council in Dublin and is the founder and former Chief Executive Officer (2001-2004) of Dublin based international development agency Suas Educational Development.
Michael holds a Masters in Economics and International Development (MPAID) from Harvard University and a BA and PhD in Economics from Trinity College Dublin. Before joining Trinity full-time Michael was awarded the O'Reilly Foundation Scholarship (2003), the Fulbright Scholarship (2004) and the John F Kennedy Scholarship (2004).
Professor Carol Newman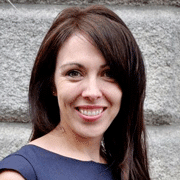 Carol Newman is Professor in Economics and steering committee member of the Trinity International Development Initiative. Her research focuses on the microeconomics of development with a particular emphasis on both household and enterprise behaviour. She is currently involved in a number of major projects in South East Asia and Africa. In the past Carol has also worked on microeconomic issues relating to the evolution of the agricultural sector in Ireland and the EU.
Carol joined the staff of Trinity's Department of Economics in 2002. She was a visiting scholar at the Graduate School of Business at the University of Chicago in 2007 and at the University of Copenhagen in 2006 and for the 2013-2014 academic year. Carol holds a BA (Mod) in Economic and Social Studies and PhD in Economics both from Trinity College Dublin.
Migration
The School of Social Sciences and Philosophy has developed an international reputation as a leading centre of migration research with research interests in the socio-economic and socio-cultural integration of immigrants in Ireland and Europe, new mobilities in Europe and how both intersect with migrants' identities.
Grattan Scholarships are supporting three research students in this area. In the Department of Sociology Katarzyna Kozien is exploring the forms, causes and consequences of migrants' return to their home countries under the joint supervision of Dr Elaine Moriarty and Dr Peter Mühlau and Egle Gusciute is researching Who is Against Migration, and Why? under the supervision of Prof Richard Layte and Dr Peter Mühlau. Gayane Vardanyan is exploring the topic of the Age of Mass Migration and the Impacts of Migration under the supervision of Dr Gaia Narciso in the Department of Economics.
Professor Richard Layte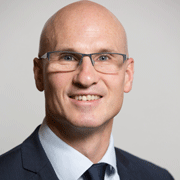 Richard Layte is Professor of Sociology at Trinity College Dublin and a Research Professor at the Economic and Social Research Institute. Much of his work stems from a core interest in the structure of social and economic stratification in modern societies and its impact on individual life-chances, health and well-being. His research examines the fundamental processes which influence the distribution of health and well-being in societies and how these are shaped by political economy and the structure and functioning of health care systems. Recent work has examined the relationship between country income inequality and individual health and he has a particular interest in improving understanding of how family background influences child health and development and the impact this has on the child's educational outcomes, adult health and life expectancy. He has a keen interest in Irish health care and the role that health care can play in improving health and well-being. He has published widely on all these issues both in Ireland and internationally in both the academic and policy domains.
Dr Elaine Moriarty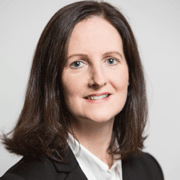 Elaine Moriarty is Assistant Professor in Sociology and Director of Undergraduate Teaching and Learning in the School of Social Sciences and Philosophy. Her teaching and research interests include mobility and migration, qualitative research methods, and race and ethnicity. Elaine is currently researching 'New forms of mobility and the Portability of Social Protections in Europe'. Her most recent publications include (2013) 'New Mobilities in Europe: Polish Migration to Ireland post 2004' Manchester University Press, UK (with Torben Krings, James Wickham, Alicja Bobek and Justyna Salamonska) and (2012) 'Taking on almost everyone?' Migrant and Employer Recruitment Strategies in a Booming Labour Market, International Journal of Human Resource Management, (with James Wickham, Torben Krings, Justyna Salamonska, Alicja Bobek).
Elaine holds a Bachelor of Social Science from University College Cork and an MPhil in Ethnic and Racial Studies and a PhD in Sociology both from Trinity College Dublin.
Dr Peter Mühlau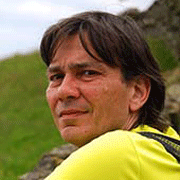 Peter Mühlau is Assistant Professor in the Department of Sociology. His research and teaching interests are in the fields of the sociology of work and employment, the sociology of migration, social stratification and quantitative research methods. His current work focuses on the economic and socio-cultural integration of immigrants, gender inequality in work and employment, socio-economic and socio-cultural change in Ireland and survey methodology. He was leader of the Irish team in the European collaborative project 'Causes and Consequences of Early Socio-Cultural Integration Processes among New Immigrants in Europe' (SCIP).
Recent publications include 'Are they acculturating? Europe's immigrants and gender egalitarianism', Social Forces, (with Antje Roeder), 'Evil Tidings: Are Reorganizations more Successful if Employees are Informed Early?, Koelner and  'Middle Class Squeeze? Social Class and Perceived Financial Hardship in Ireland, 2002-2012', The Economic and Social Review.
Dr Gaia Narciso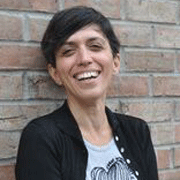 Gaia Narciso is Associate Professor in Economics at Trinity College. Her areas of research are development economics, migration and political economy. Her research has been widely cited and featured in international media and she has successfully attracted international and national funding. She has extensive experience in survey design and implementation and has conducted randomized control trials in Ireland and abroad. In particular, Gaia conducted one of the first randomized control trials involving migrants, analysing the impact of information flows on migrant remittances. She is also one of the founding members of the Trinity Impact Evaluation Unit (TIME).
Gaia holds a BA in Economics from Bocconi University, an MSc in Economics from the London School of Economics and Political Science and a PhD in Economics from Bocconi University.
Political Careers
In spite of significant social change, the use of a proportional electoral system and no obvious voter bias, the number of Irish female legislators (TDs) remains low by international standards. Building on the Department of Political Science's significant research expertise in comparative politics current research aims to move beyond the study of electoral results and voter data to examine the pool of potential candidates, exploring why qualified women do not put themselves forward for election.
Grattan Scholar Lisa Keenan is researching on the topic of political careers and ambition under the supervision of Professor Gail McElroy.
Professor Gail McElroy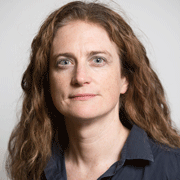 Gail McElroy is Professor of Political Science and Head of the School of Social Sciences and Philospohy. Her primary research interests are in the fields of legislative behaviour and party politics. Recent publications have dealt with the nature of party competition in the European Parliament, the role of committees in the policy process and the quality of citizen representation in the European Union. Gail is also actively involved in the Irish National Election Study and the Irish Candidates Study and recent published work in this area explores the continued under-representation of women in Irish politics. Current work examines the differences in political ambition amongst Irish men and women and also the policy emphasis of men and women in the Dáil, as revealed in speeches.
Gail holds a BA in History and Political Science from Trinity College Dublin, an MSc in Comparative Politics from the London School of Economics and a PhD in Political Science from the University of Rochester.
Urban Economics
Grattan Scholar Elisa Maria Tirindelli in undertaking research on The Economics of City Regrowth under the supervision of Dr Ronan Lyons.
Dr Ronan Lyons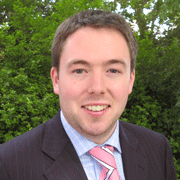 Ronan Lyons is an Assistant Professor of Economics at Trinity College Dublin, where his research focuses on long-run housing markets and sustainable and behavioural aspects of real estate markets. He has published in and peer-reviewed for a range of academic journals, including the Journal of Property Research, Energy Economics, the European Review of Economic History and Regional Science & Urban Economics. His doctoral thesis at Oxford was on the economics of Ireland's property market bubble and crash.
Previously, Ronan worked as Economist to Ireland's National Competitiveness Council and as Economic Consultant at IBM. Since 2004, he has run the quarterly Daft.ie Reports on the housing market. He advises a range of national and international organisations in the public, private and non-profit sectors on trends in Irish residential real estate and on Irish housing policy, and he is a frequent contributor to national and international media.